These easy treats kids can make are a simple way to add some fun to your day! Since they are so quick to make and use only three ingredients, these marshmallow treats are great for a special after-school treat or party favor to share with friends. Even young kids can make these with very little help from grown ups — great for rainy day fun!
Here's how to make EASY marshmallow pops: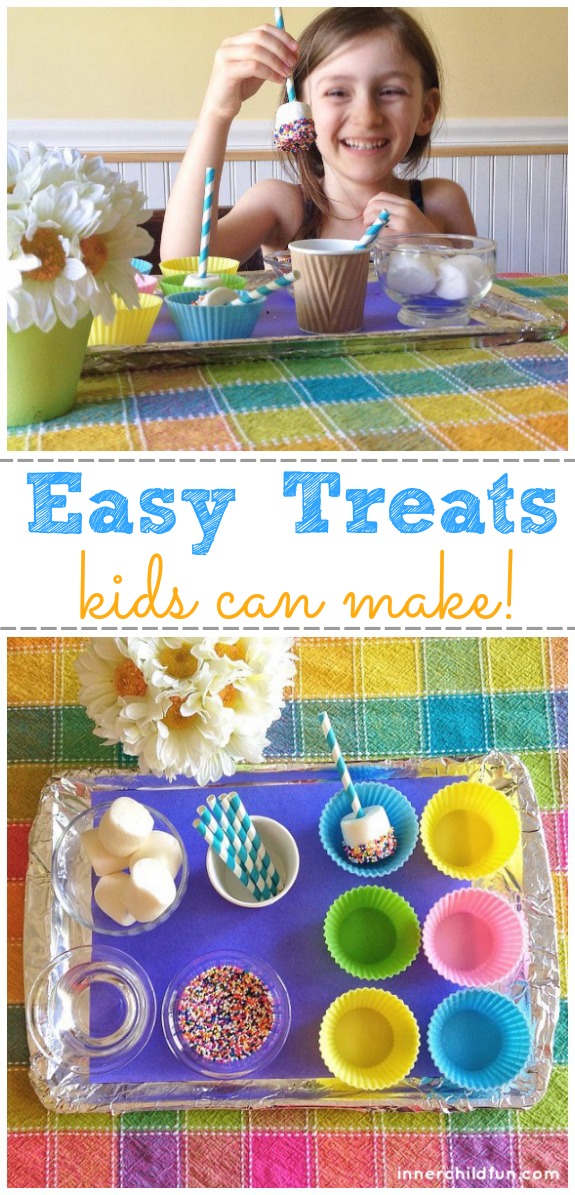 Materials Needed:
Directions:
1. Cut straws in half. Place a marshmallow on the end.
2. Quickly dip the marshmallow in some water.
3. Allow all of the drips to come off, then spin the marshmallow in a small bowl of sprinkles.
4. Set in a cupcake liner for a few minutes to dry. Invite some friends over to share and enjoy!
Tip — Set up the materials needed on a baking sheet as shown for quick and easy clean-up!
*Disclosure – This post contains affiliate links.