We just returned from an amazing family trip to California to visit Disneyland as part of the Disney Social Media Moms celebration! I cannot wait to share with you some of the new and exciting things our friends at Disney have been working on: inspiring partnerships with charities, supporting research on the benefits that kids gain from positive relationships with adult caregivers, updates being made throughout the parks, and exciting new movie releases!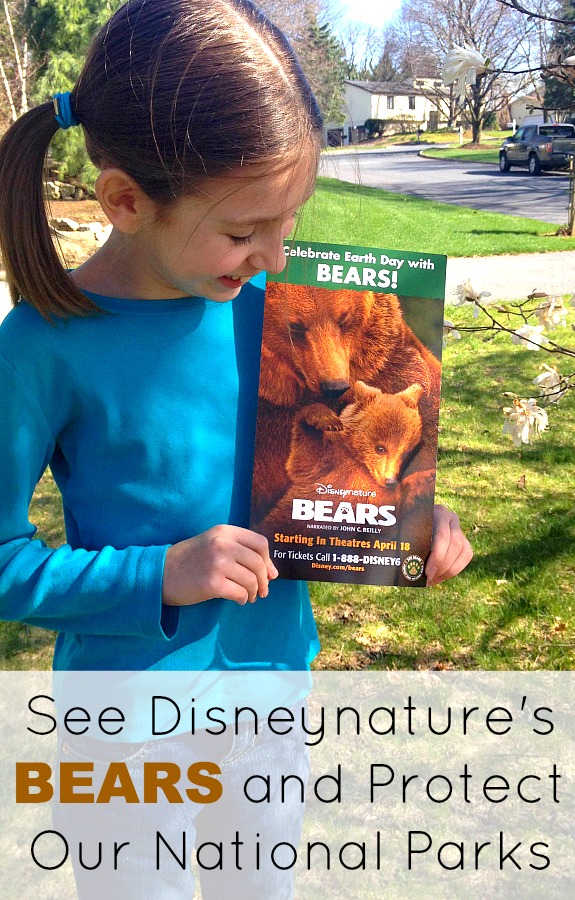 If you're looking for a fun and educational movie to see as a family this weekend, you may want to check out Disneynature's BEARS! This G-rated movie takes place in beautiful Alaska as it follows the adventures of a mother bear and her two bear cubs during their first year. Together, they must face many obstacles and dangerous challenges — working hard to search for food and staying safe from predators.
Our family really enjoyed this movie, and the videography is stunning! It is amazing to see how close up the filmmakers were to these bears during filming, and of course the landscape of Alaska is breathtaking on the big screen.
The BEARS Educator's Guide
For those of you who are teachers or homeschoolers, you may be interested in the BEARS Educator's Guide that includes nearly 100 pages of standards-aligned lessons and activities for kids grades 2-6. You can download the lessons for FREE here! If you would like to plan a field trip to see BEARS, you can reserve your tickets at a special group rate by calling 1-888-DISNEY6. Special pricing and show times are available for groups!
BEARS opens in theaters nationwide April 18th to celebrate Earth Day!
Added Bonus — If you see BEARS during its opening week (4/18-4/24), Disneynature will make a contribution to the National park Foundation to protect wildlife and wild places across America's National Parks. Very cool! (Learn more here.)
Disclosure — My family was fortunate to attend a special preview screening of BEARS as part of the 2014 Dis­ney Social Media Moms Cel­e­bra­tion. I paid a con­fer­ence fee to attend and received deeply dis­counted and com­pli­men­tary items from Disneyland and other sponsors as part of the expe­ri­ence. I was not asked or required to write about our expe­ri­ences at the con­fer­ence or our fam­ily trip. All opin­ions are my own.