Do your kids love Harry Potter? My 10 year old has been enjoying the Harry Potter series of books, and much of her love of reading can be attributed to the world of Hogwarts! Recently we hosted an impromptu Harry Potter themed play date, and it was so much fun!!! These activities would be great for a family movie night too.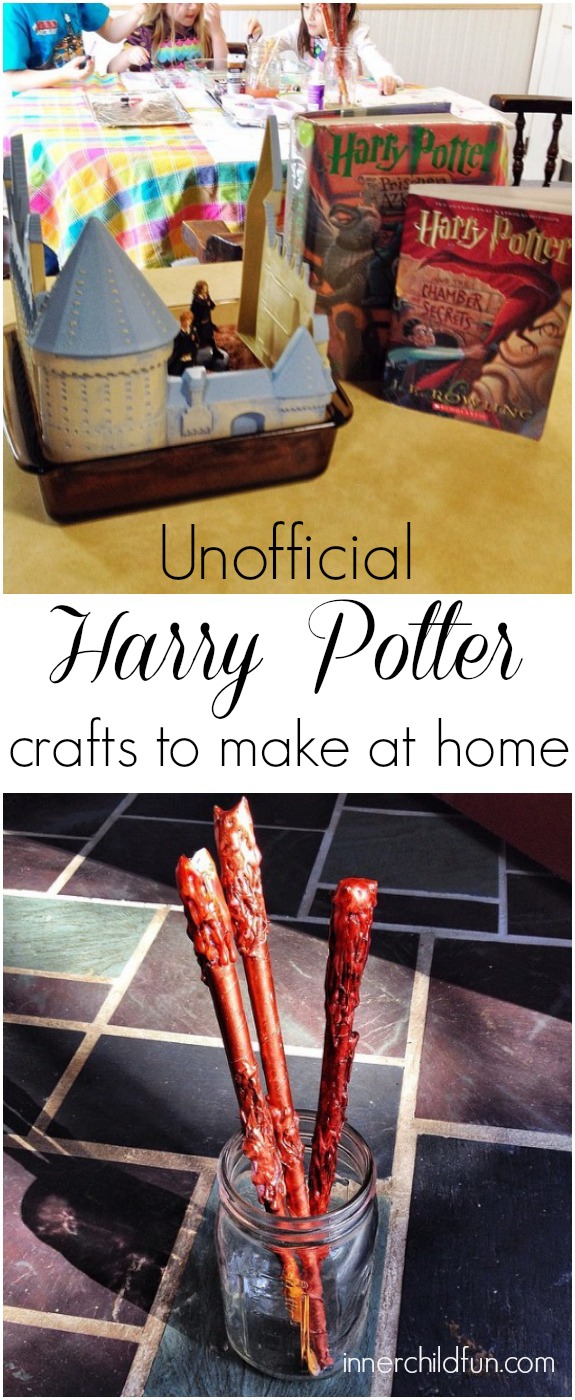 Here are a few of the last-minute super simple Harry Potter crafts and activities we put together for the kids to enjoy, and most use common household items you probably already have on-hand!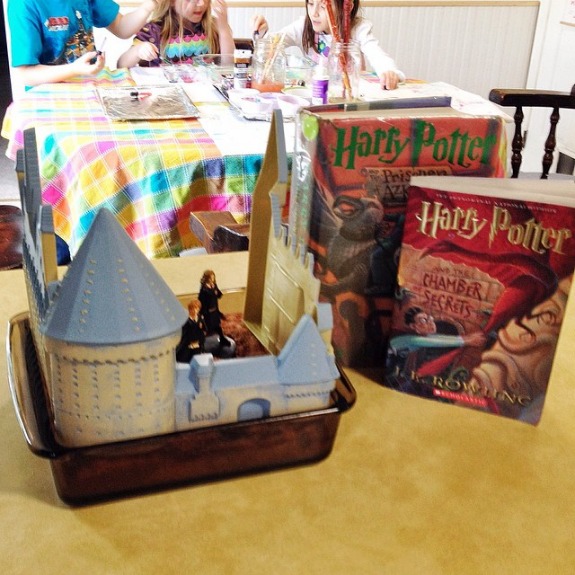 1. Baked a Hogwarts Cake
This is the only activity that required a bit of prior planning, since I ordered the Harry Potter Castle Cake Decorating Kit
from Amazon about 2 days prior. I first saw this kit featured on Maryanne's Mama Smiles blog. I am not much of a baker, but even I could pull this one off! The kit is designed to be used with a 2 layer sheet cake, however it was easily adapted to be used on a 9×9″ cake instead. It comes with walls for the castle, and figurines for Harry, Ron, and Hermione. I love that this kit can be used over and over again, and the kids thought the cake looked just like Hogwarts!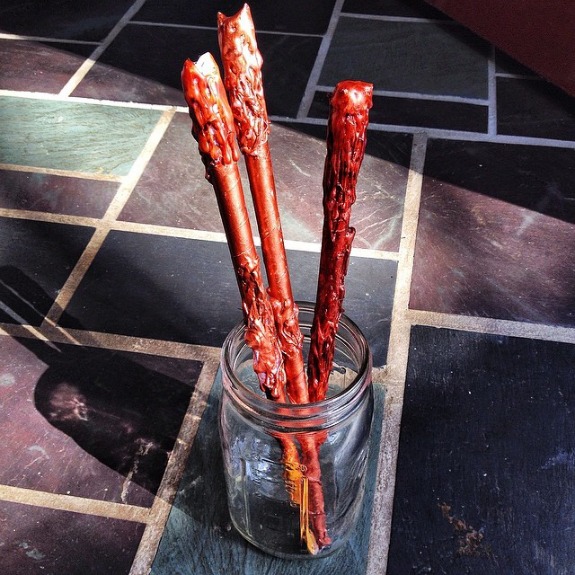 2. Made and Decorated Our Own Magic Wands
The wands were a huge hit, and many of the kids commented that they absolutely loved how "realistic" their wands looked! Before the kids arrived, I made up the wands by placing a few strips of double-sided tape on a sheet of plain paper, then rolling the paper tightly and at a slight angle. Then I used hot glue to add the embellishments. It took about 10 minutes to whip up 4 wands, so they were super quick (and cheap) to make! Once the kids arrived, I invited them to paint up their wand (using a few shades of brown acrylic paint) and they were free to decorate their wand however they wished. They were thrilled!
3. Potion Lab
Another favorite with the kids was the "potion lab"! This was simply a 9×13″ dish with a layer of baking soda, and they were invited to use eye droppers to place drops of vinegar mixed with food coloring. This kept all of the kids happily entertained for a very long time!
4. More Ideas
For more Harry Potter inspired crafts, games, and activities, I am collaborating with my friend Zina from Let's Lasso the Moon to put together our Wizard's Workshop Pinterest Board where we gather some of the best ideas from around the web!
*Disclosure — This post contains affiliate links.