It's time for a little Spring cleaning, so why not make it fun? A special thank you to our friends at Melissa & Doug for sponsoring today's quick parenting tips and creative play ideas. Here are some of our favorite ideas to make cleaning fun for kids!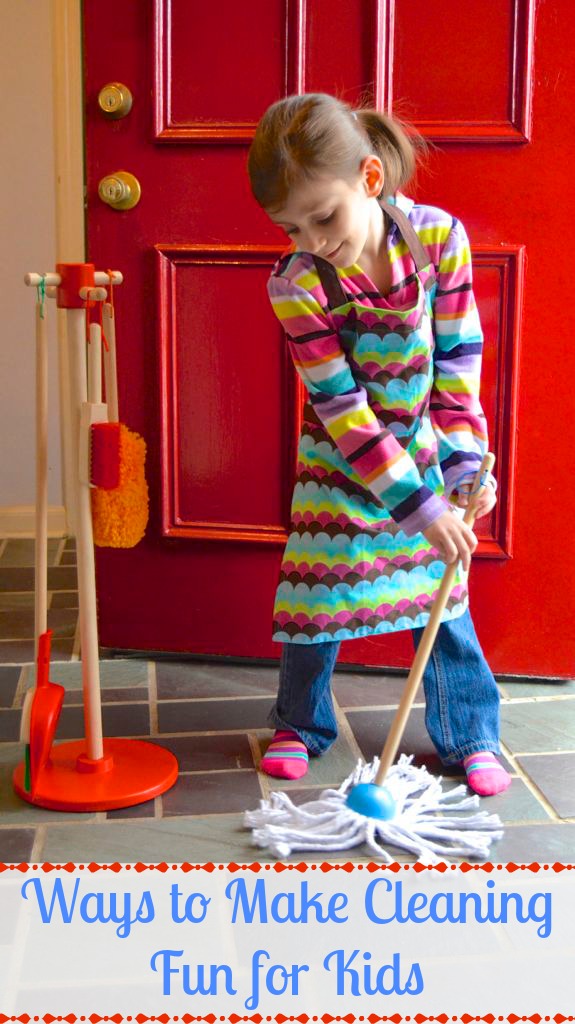 Get Creative with Pretend Play
A simple way to make cleaning fun for kids is to actively engage in pretend play!
Some ideas are:
Pretend to be filming cleaning commercials with lots of "action shots".
Act out the story of Cinderella together.
Pretend to be scientists testing new cleaning formulas.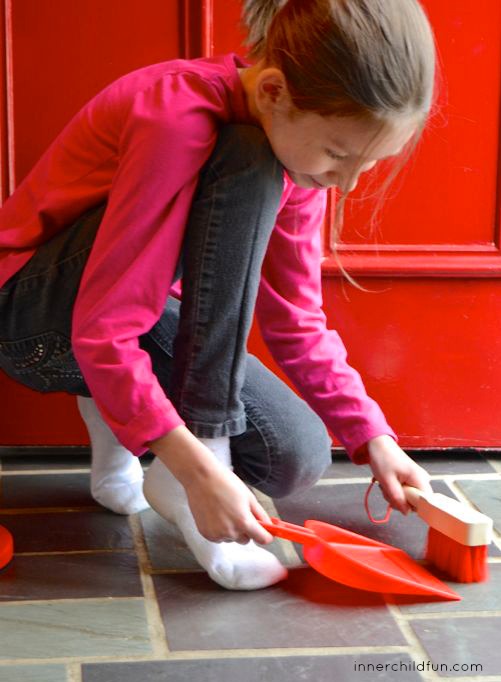 Use Kid-Sized Cleaning Tools
We love this wooden Let's Play House cleaning set from Melissa & Doug, and priced at $30 it is a great value. It's the perfect size for ages 3-5, and even my 10 year old likes using the hand brush and dust pan around the house!  Melissa & Doug also make some adorable Sunny Patch brooms that are sure to make cleaning more fun! I wish the brooms came in grown up sizes too, don't you?
Make It A Game
Race each other to get chores done, or set a timer to see how much cleaning you can do together in just 10 or 15 minutes. Later, treat the kids to an extra bedtime story for all of their hard work!
Negotiate A Reward
Instead of a traditional allowance system, try encouraging kids to walk around the house with a clipboard to make note of any jobs they think need to be done. Later, negotiate together to agree on a  reward to get to the jobs done. This can be a great way to make cleaning fun and encourage them to take initiative. They can also develop important negotiation skills!
Do you have a favorite tip to share for making cleaning fun? I would love to hear from you! Leave a comment and share your ideas with us!