This is quite possibly the world's easiest DIY play kitchen set EVER! All you need to make one is a sunny day, some sidewalk chalk, and some sidewalk or asphalt. Rainy days in the forecast? No worries, scroll down for a free printable version of this DIY play kitchen set for you to use indoors as well!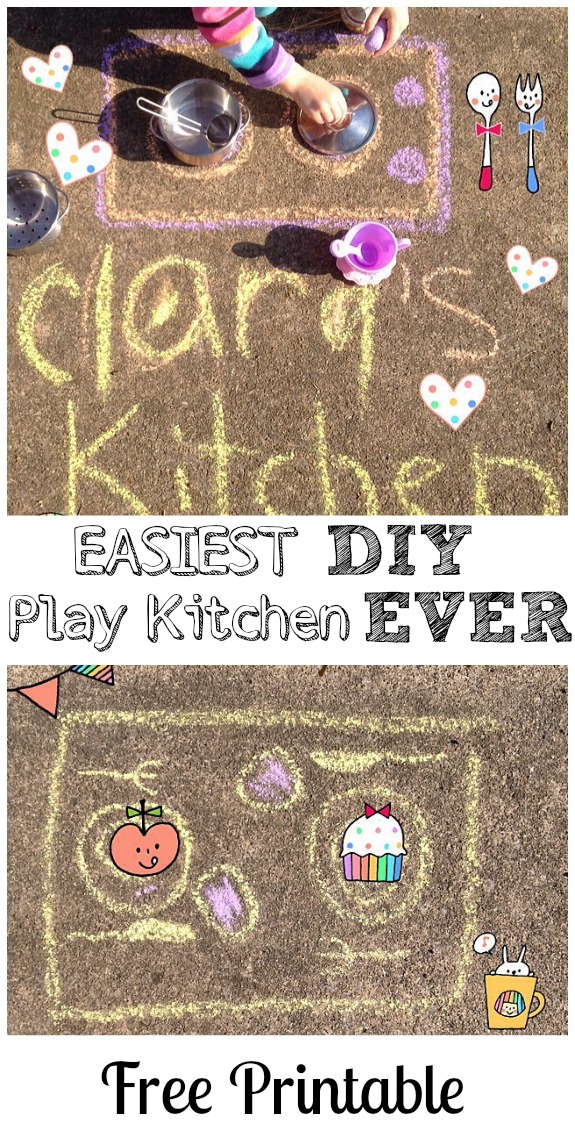 To make your own super simple DIY play kitchen set outdoors, use sidewalk chalk to draw a rectangle, then two circles for burners. Add a few knobs on one side. Invite your child to play with pretend pots and pans! My kids enjoyed making several batches of "chalk soup" and "stick stew". What an EASY way to encourage plenty of imaginative playtime fun!
Using a pretend kitchen allows kids to stretch their imagination, engage in their love of food, and emulate their parents in the kitchen. It's a great way to get them some fresh air on sunny days and exercise their creativity. You can even stretch this activity into making a full pretend restaurant or grocery store outside too! The possiblities are endless!
You may want to draw some place settings with the chalk, and invite a few stuffed animal friends to join you for a special pretend lunch or snack.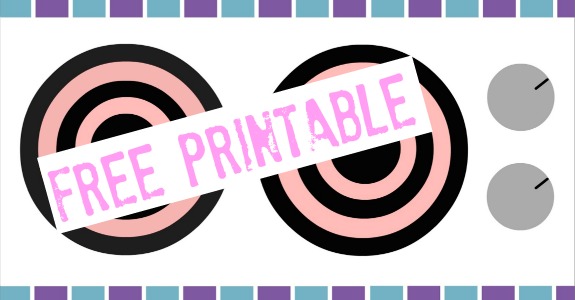 If the weather isn't cooperating where you live, and you still would like to try a super QUICK and EASY play kitchen set, this free printable is for you! Print it, place it into a sheet protector, and invite the kids to cook up something tasty! It's great for pretend cooking on-the-go!
If you use the printable, we would love to see photos of your kids pretend cooking creations! Share your photos on our Facebook page or tag us on Instagram @InnerChildFun
Need some EASY DIY Pretend Food for your play kitchen set? Check out these simple and fun ideas!!
Have fun and bon appetit!!