Valentine's day is a time of giving and a time of love.  Getting our kids into the spirit of the holiday is often hard without a moose-sized dose of sugar. 

  But we can easily turn the things they normally do into special holiday crafts that create adorable keepsakes (and even better memories) with a few fun additions in all the shades of pink.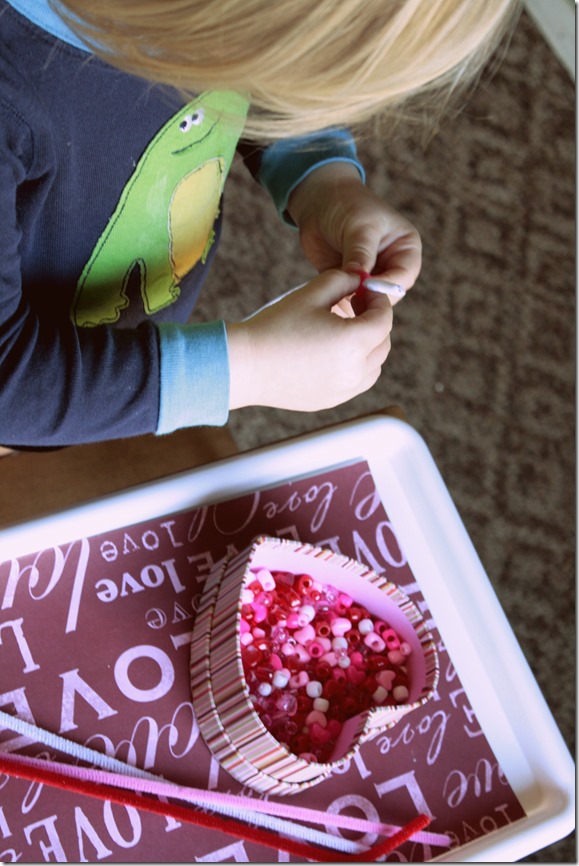 In our house, we have three kids that are homeschooled.  One early preschool, one 1st grade, and one 7th grader.  Each kid has a list of things that need to be done each school day.  For the youngest, who will turn 3 later this month, this mainly includes Montessori activities for hand/eye coordination, dexterity, and fine motor skills. Large plastic beads and a tray with pipe cleaners or a shoelace is out for him most of the time.  It is occasionally  replaced by play dough or stickers and paper, but he enjoys the beads the most.  (Check this out for an adorable take on a play dough tray!)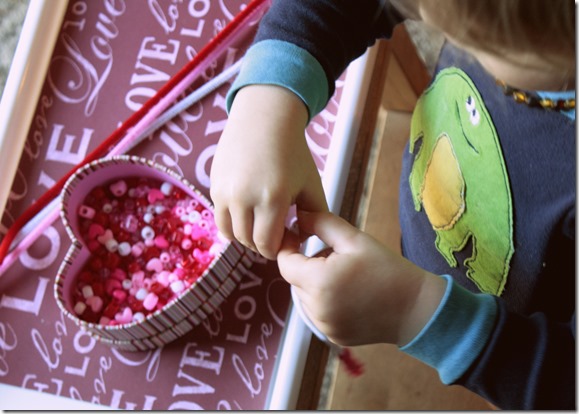 So today I traded out that very basic activity for a Valentine's Day themed tray and he dug right in and started to "work."  He made his little friends three Valentine's bracelets by the time he was finished.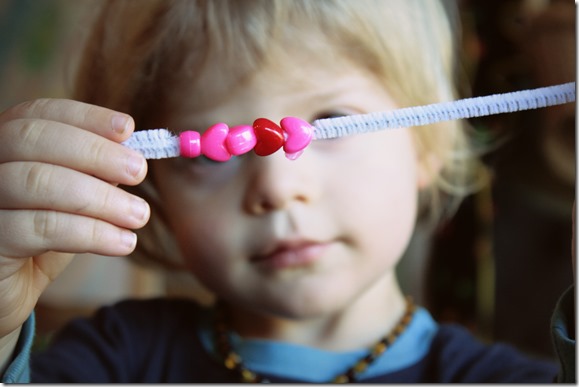 The next tray is for my older kids.  On their homeschool lists they always have letter writing one day a week.  It is a dying art, but I find it charming and beautiful.  So I wanted to include valentines as a way to write a charming letter!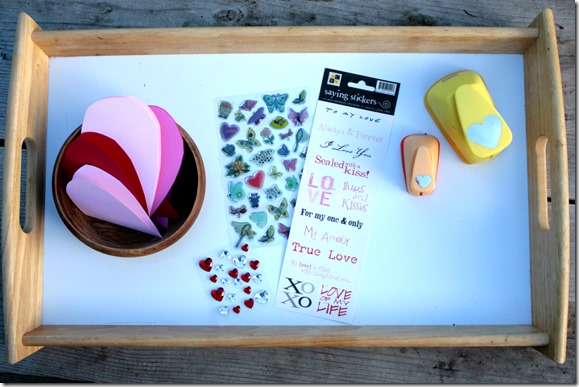 I set this tray up in the school room the night before.  I didn't even have to mention it before Logan came in and asked if he could make valentines!  (This is part of the joy of the Montessori Method.)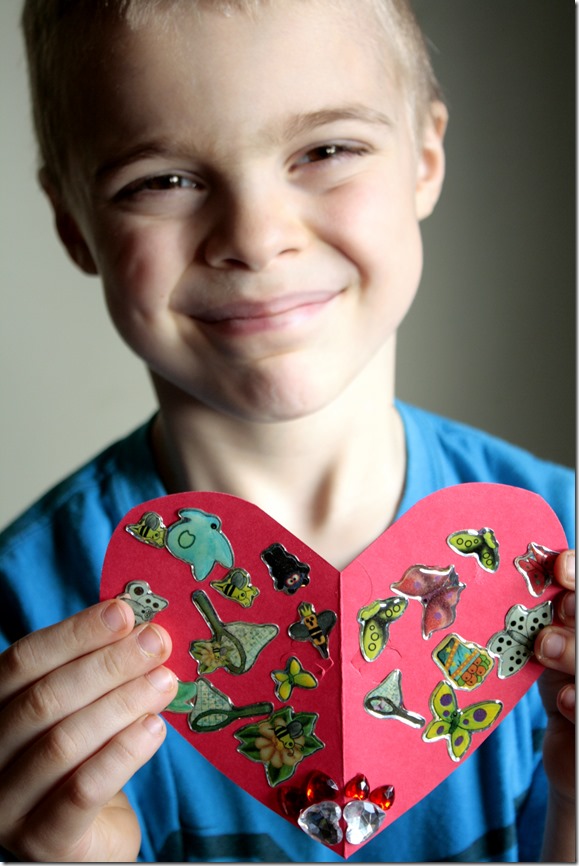 A card for his buddy, Bayus.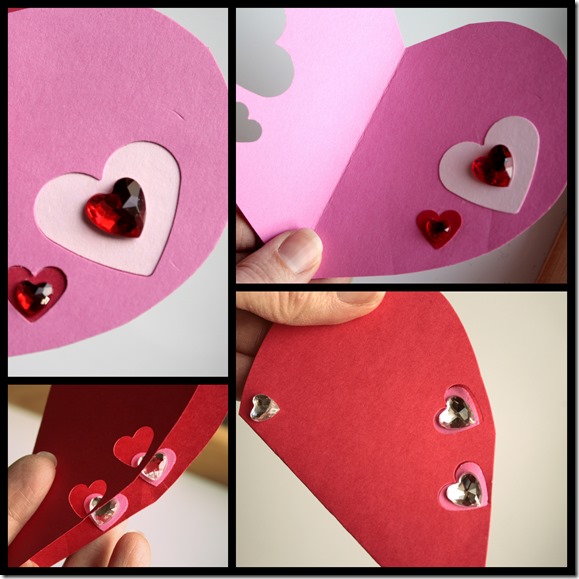 Cyan got really creative with her cards. She used the punches and glitzy stickers to make these very sophisticated cards that she sent off to her nearest and dearest this afternoon.  
Here are a few more Valentine's Montessori activities for you to mix things up! 
What do you do to share the love and tradition of Valentine's day for your kids?