Are you on Pinterest? Do you find yourself pinning creative craft projects, but rarely finding the time to actually DO them?? If so, you will want to know that Michael's has created a special Don't Just Pin It, Make It Your Own Event going on in select stores across the country this Sunday, November 10th from 1-4pm!
Throughout the store there will be special Pinterest-inspired project displays, and you can purchase supplies to make them, then bring them over to the Michael's classroom for some crafty fun! Crafters are also welcome to bring any supplies to come and craft in the Michael's classroom.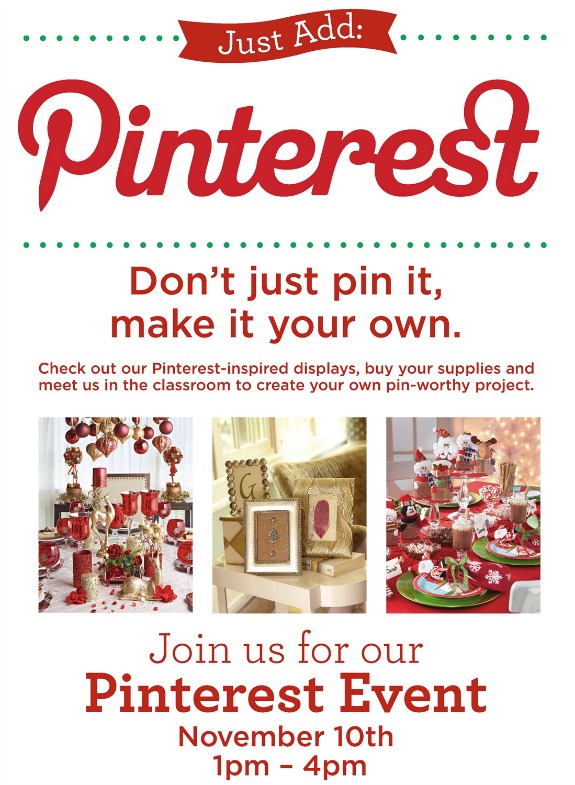 Some very crafty bloggers will be there to help (including yours truly at the Michael's in Bala Cynwyd, PA)! See the graphic below for a list of stores & bloggers near you. For more information on this inspiring crafty event, click here or browse the lovely Michael's Pinterest boards for lots of creative project ideas.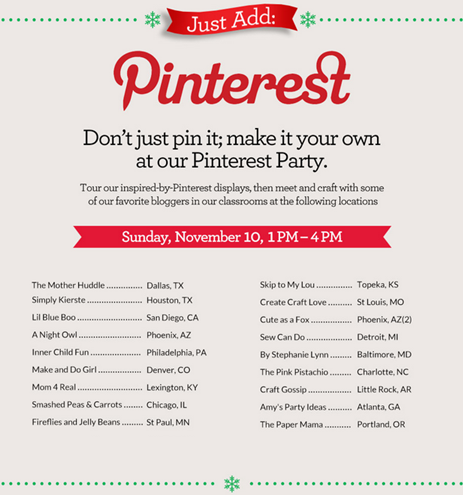 I will be at the Michael's store in Bala Cynwyd, PA. If you are in the area, I would love to meet you, so please stop in and say hello — or better yet, spend some time in the Michael's classroom getting crafty with me!