Bento Boxes are the newest lunch craze for kids.  While they are new for us here in the US, they have been used in Japanese culture for years.  They are traditionally home packed meals for convenience consisting of rice, pickled veggies, and fish or meats.
Today many Bento Boxes are made to show love by mothers for their children in fun themed shapes.   In the Western world, I find our US style Bentos consist of fun sandwiches, fresh fruits and veggies, and cheeses.
Take a peek at some fun Bento ideas from our Foodie Friends!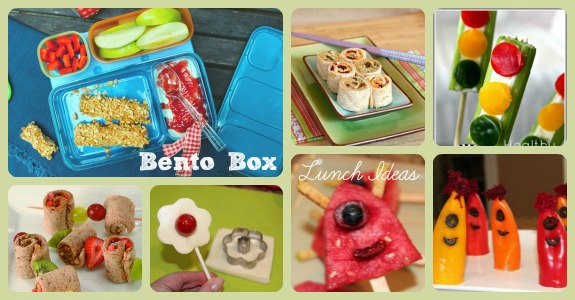 Back to School Recipes and Snacks at Daily Dish Magazine
Creative Ideas to Make a Better School Lunch
Once you get started, take a peek at all the fun accessories available from Amazon.com
 for making fun Bento Style Lunches for your kiddos!
 Affiliate Links:
Kotobuki Set of 6 Small Stainless Vegetable Cutters
Bento Decoration – Food Picks (Animal) 15pcs
CuteZCute Animal Friends Food Deco Cutter and Stamp Kit
Kotobuki 2-Tiered Bento Box, Frog Face
Kotobuki 2-Tiered Bento Box, Piggy
Yum-Yum Bento Box: Fresh Recipes for Adorable Lunches
What type of Bento Box lunches have you made? Are you new to this style of lunch?