Fall Craft for Kids
Need a boredom buster for the kids to celebrate Fall using materials you probably already have on-hand? These Autumn tree sculptures can be made from a paper bag and coffee filter leaves, and they are a great way to introduce kids to the concept of form and balance in sculpture art!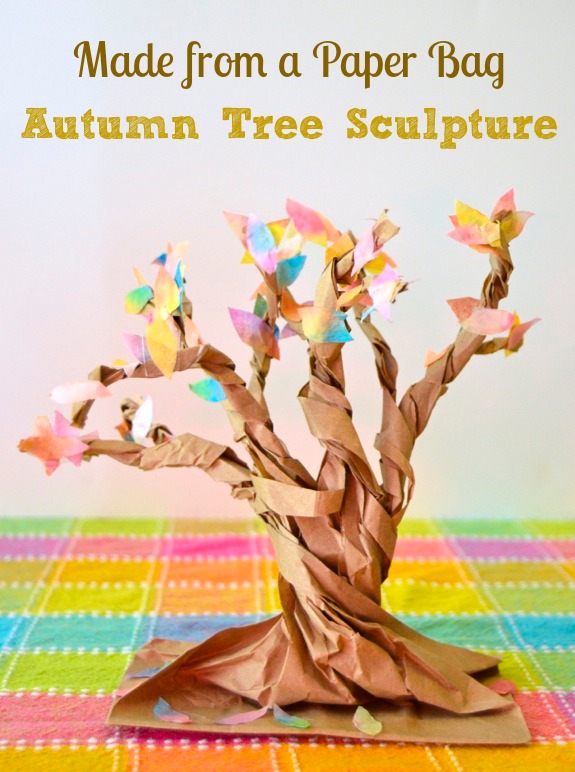 To begin, I invited the kids to cover a few coffee filters with watercolor paints. They love painting, so this was a huge hit with them!! I love that coffee filters are very inexpensive, and can withstand heavy amounts of water — perfect for little ones who may over-water their paints.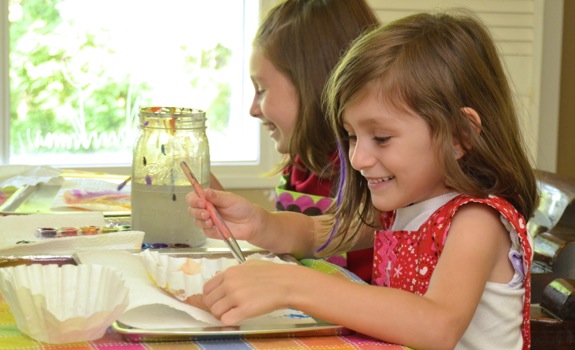 Once they had each completely covered two coffee filters, we set them aside to dry. Another nice feature of coffee filters is that they dry very quickly!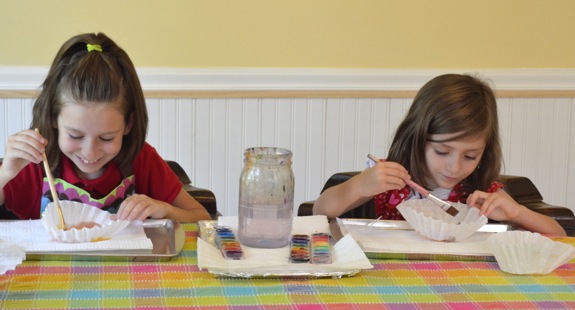 While we waited for the coffee filters to dry, we began work on the tree trunk and branches. I drew lines on a paper bag, and the kids carefully cut along the lines.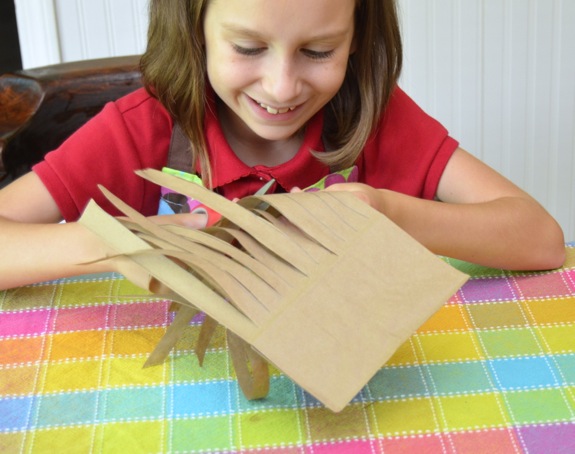 Next, they opened up the bags, and began twisting at the base to form the trunk of the tree.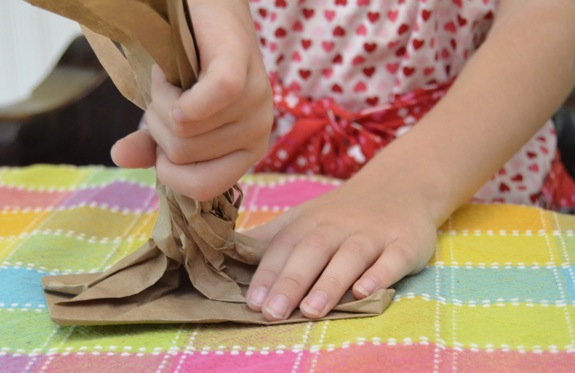 They separated the strands to form the branches and continued twisting them into shape.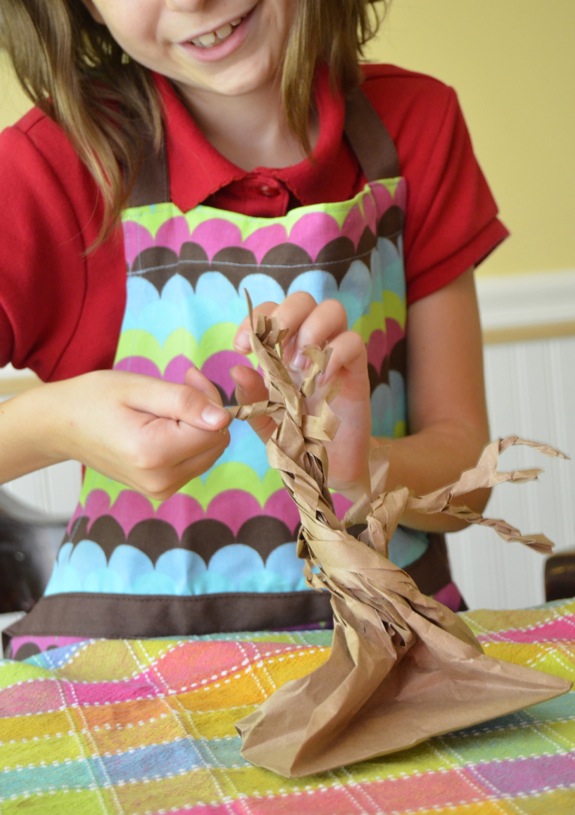 Once the coffee filters had dried, I folded them over several times to make many layers, then cut out leaf shapes.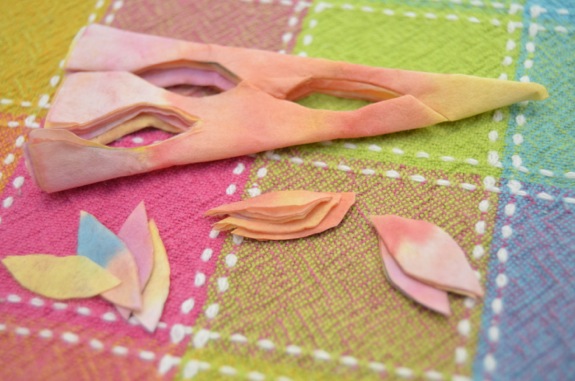 The girls used small glue dots to stick the leaves onto the branches. (Regular school glue would also work in a pinch, although it is messier and requires a longer drying time.) This was great practice for developing their fine-motor skills!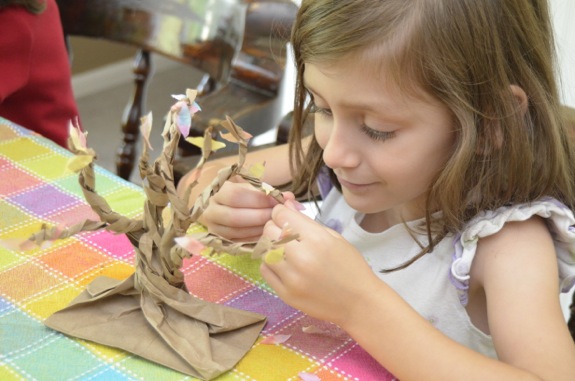 Both of the kids were so proud of their Autumn tree sculptures, and we'll be using them as centerpieces on our kitchen table during the Fall months. So pretty!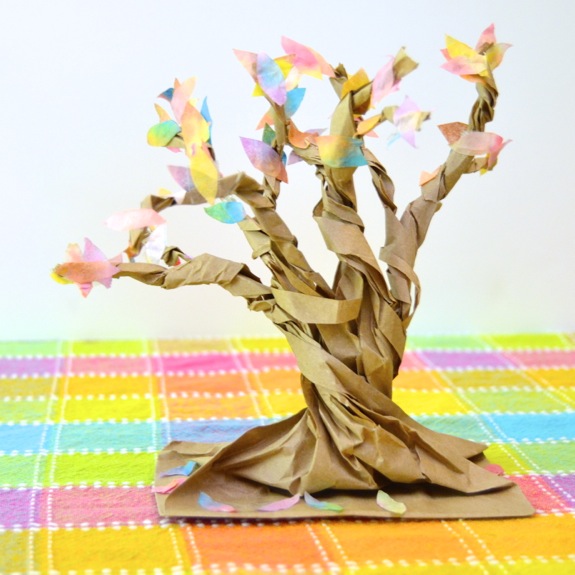 Have fun!!