This was a last minute boredom buster project we tried on a whim, and it was a HUGE success! Craft sticks, a cardboard box lid, and some ultra low temp glue guns
were all the kids needed to be happily entertained for HOURS!! No, make that DAYS because they kept coming back to their projects to work on them again and again.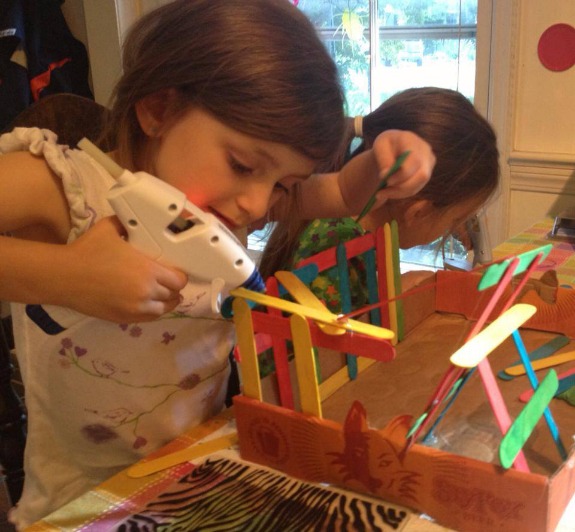 Wondering where to buy an ultra low temp glue gun? They are available on Amazon here
. Be sure to only use these ultra low temp glue sticks
with it. This model is cordless, and I love that there isn't a cord to get in the way. It is designed for kids ages 8 and up. Clara has just turned five, and had absolutely no issues using this. Once I taught her how to use it, and to place it on the cutting board when she wasn't using it, she started building right away! Since this particular glue gun heats up 75 degrees lower than a regular low temp glue gun, it isn't likely to burn. She was thrilled with how easily she could glue up huge sculptures and playscapes for her stuffed animal friends!!
I also recommend using 4 "AA" rechargeable batteries
with this glue gun. The batteries hold their charge for a fairly long period of time, and the glue sticks last a long while as well. To give you an idea, Clara did plenty of gluing this afternoon, and only went through 2 and a half glue sticks. Not bad at all! Once the batteries run out, just recharge them.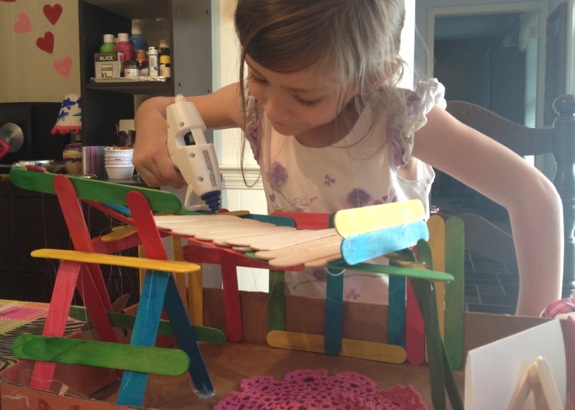 I was hesitant to purchase this glue gun because of the mixed reviews on Amazon, but I am SO glad I did. It does take about 3-4 minutes to warm up, but once it does, it's great for gluing wood, fabric, or even metal. Highly recommend!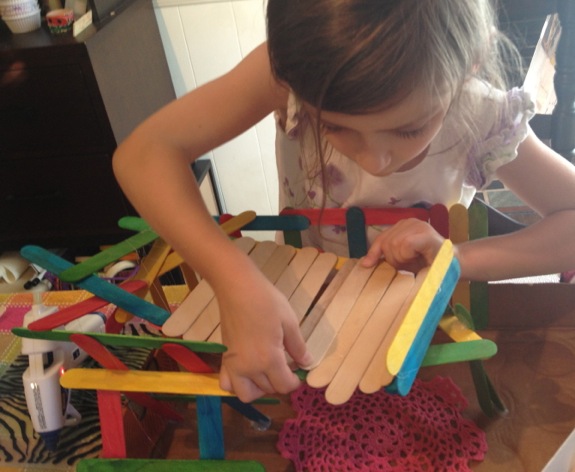 Have fun!!
** post contains affiliate links.