We've been having a spell of rain here lately, but that didn't stop us from having a FUN family beach-themed movie night!  If we couldn't get to the beach, we decided we could find a few ways to bring the beach to us. The kids had SO much FUN with this and it was really quick and easy to set up!!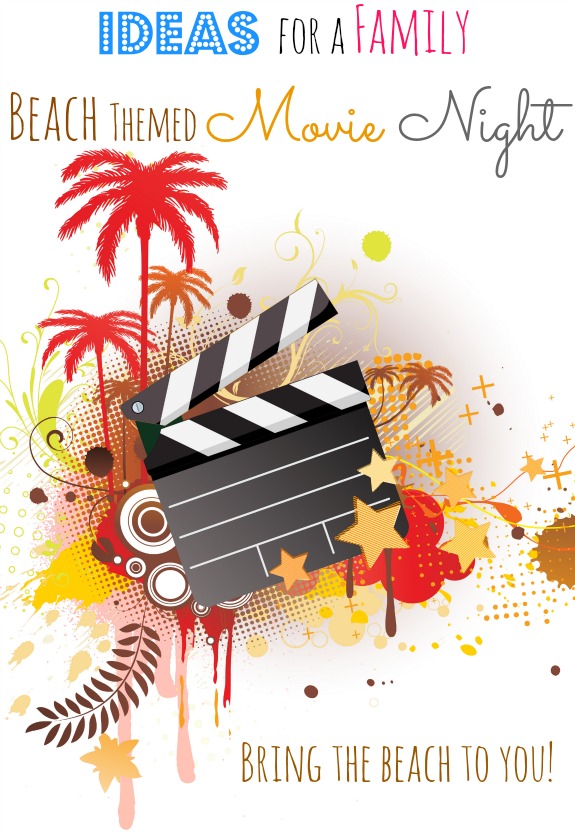 Here are 10 Beach-themed Family Movie Night Ideas:
1. Wear bathing suits.
2. Toss around an inflatable beach ball.
3. Play freeze tag with surfin' music.
4. Wear sunglasses.
5. Set up beach towels, folding chairs, or beach mats for sitting.
6. Make your own beach snack mix — with dried mango, banana chips, dried cranberries, yogurt-covered raisins, shredded coconut, dried pineapple, cashews and/or almonds. Yum!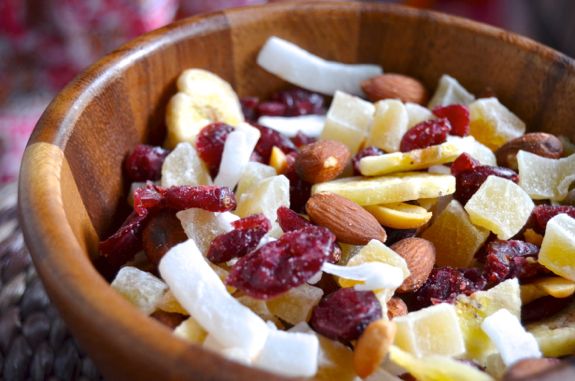 7. Put on your flip-flops.
8. Open up a beach umbrella.
9. Craft up a big paper sun and hang it from the ceiling.
10. Don't forget to make plenty of popcorn!
Here's a little video with a sneak peek into our family movie night!
You might also be interested to know that the Disney channel is premiering Teen Beach Movie, a new family-friendly Disney original movie scheduled to air Friday, July 19th at 8pm EST/7pm Central! Special thanks to the Disney channel for providing us with plenty of beach-themed goodies.