Continuing on with our fun-filled adventure in Williamsburg, Brooklyn NY with the lovely Celine from Celine's Dolls (to read part 1, click here) and her husband Fabien, we went to the Renegade Craft Fair!! This is held in Brooklyn just two times a year — once in Winter, and again in Summer, and in other cities including: Austin, Los Angeles, San Francisco, Chicago, and London. This year's show was such a treat to see!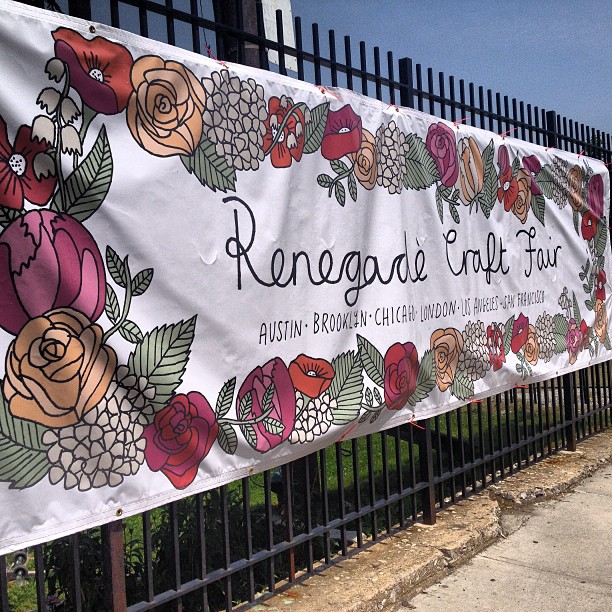 The Renegade Craft Fair is a juried show and marketplace for very talented indie artists and crafters. Hundreds of makers come for a festive weekend to celebrate all that is handmade! Emily loved showing her doll "Laura" all around the exhibits, and we were able to try lots of tasty food from the vendors at the fair — homemade couscous, tuna ramen, and sparkling lemonade!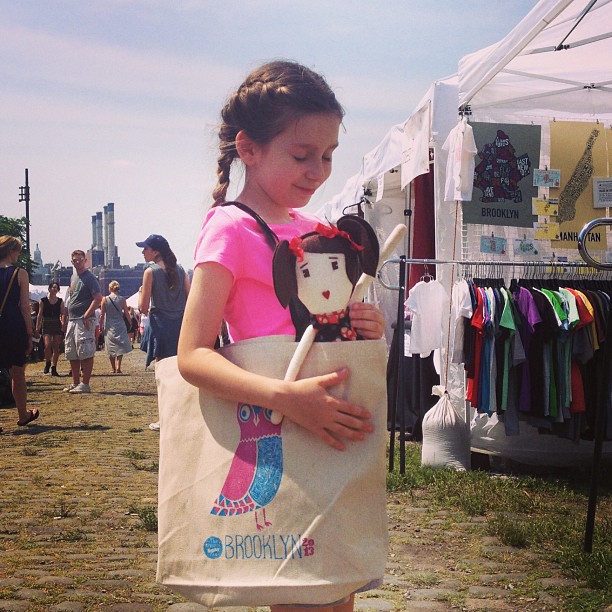 "Camp Renegade" could quite possibly be the cutest little campsite to rest and relax ever — complete with totem poles and tents! We explored the fair for a long time, and could have spent the entire day there, but there were so many more things to see and do! For more information on the Renegade Craft Fair, click here.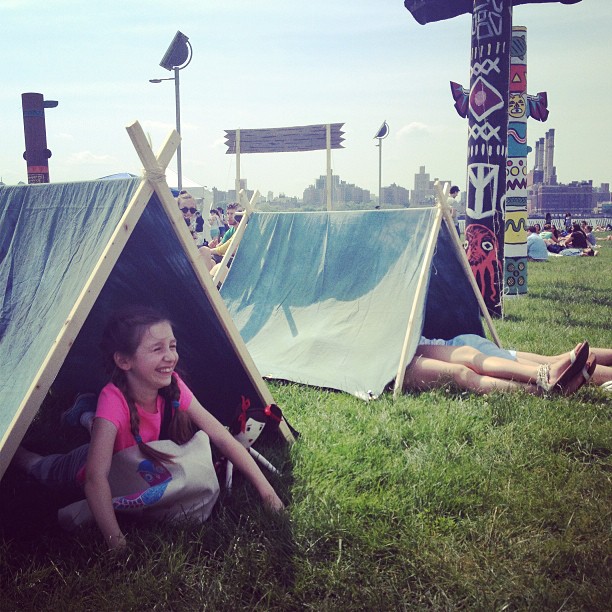 Next, we took a short walk to Frolic , a wonderful indoor play space designed with a rock 'n roll theme for kids 6 years of age or younger! Celine has some of her rockstar dolls for sale there, and they fit right in! Inside Frolic, there is a Volkswagon van (yes, really!) and slides, and many other play areas for little ones to explore.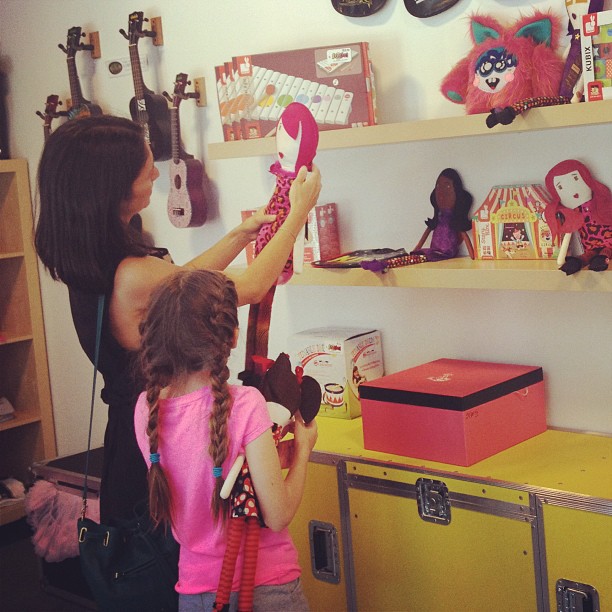 Next, it was time to refresh with a delicious lemonade at Bakeri — just a short walk away! Such delicious treats here, and Celine and her husband Fabien were so kind to treat us to chocolate croissants and pistachio raspberry muffins that were absolutely devine!! They also sent us home with coco nib cookies, and those cookies did not last very long once we were back home. Yum!! Highly recommend!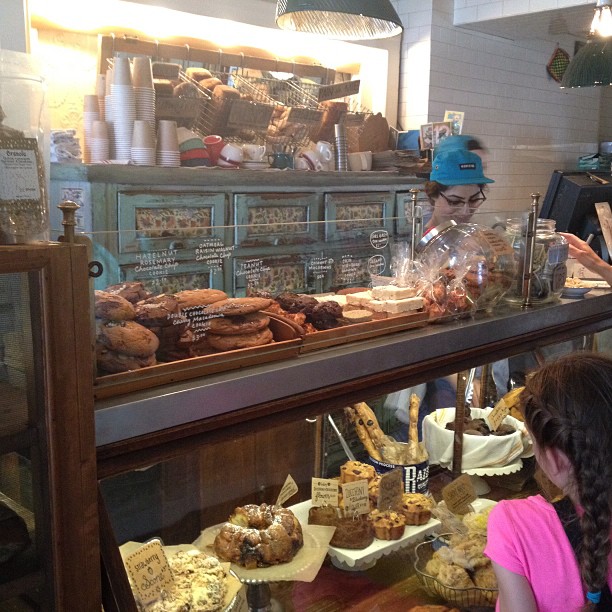 With our fresh lemonade in hand, we strolled over to Mast Brothers, an artisanal chocolate factory! If you love dark chocolate, this is the place for you!!! We sampled many different kinds in their tasting room, and each one was amazing! I purchased a three pack of my favorites to take home, then treated some of my friends to an at-home chocolate tasting the next afternoon. Mast Brothers makes single estate and single origin chocolates, and they also make their own unique blends with ingredients like Maine Sea Salt, and Crown Maple Syrup. I don't think you could go wrong with any of their bars of chocolate!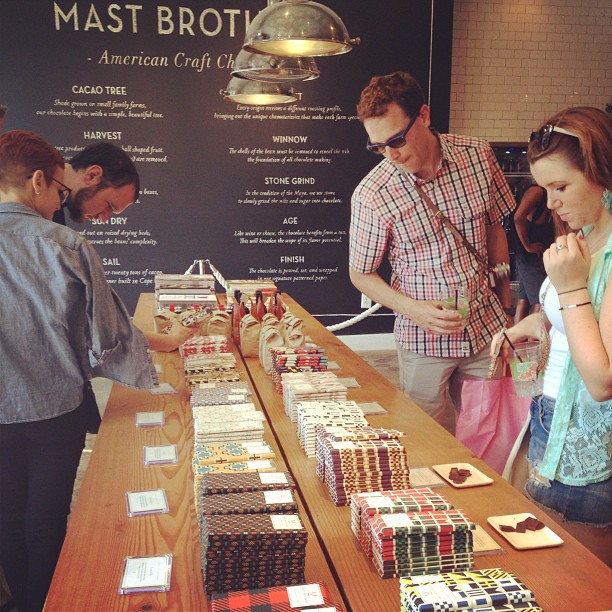 One of the last places we visited before making our way back home, was the Brooklyn Art Library. This place was such a gem, and Emily could have spent the entire day here! It didn't take long for her to get her own free library card, then she checked out several sketchbooks to browse through. Each one was completely unique! Soon, she was asking how to participate in the sketchbook project herself, and now has plans to participate in the 2014 Sketchbook Project with the theme of 32 Days. She has been drawing comics in her sketchbook almost every day, and is very excited to have her book travel the Northeastern states (each book can do a different tour, this year there is even one going to Australia!!). Whenever anyone views her sketchbook, she'll be notified via email!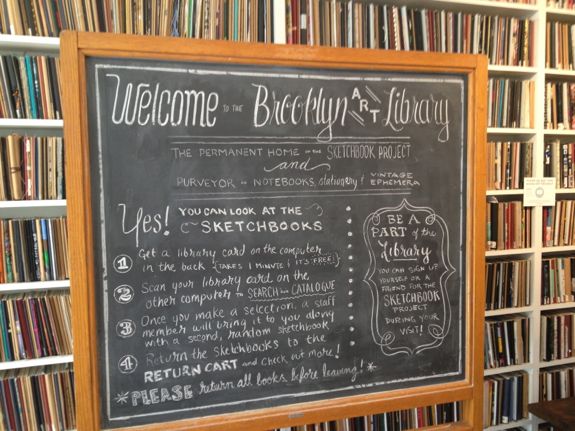 Some of the sketchbooks contained photographs, others had elaborate drawings, and there are many "pop-up" versions to explore as well! For more information on the Sketchbook Project at the Brooklyn Art Library, click here.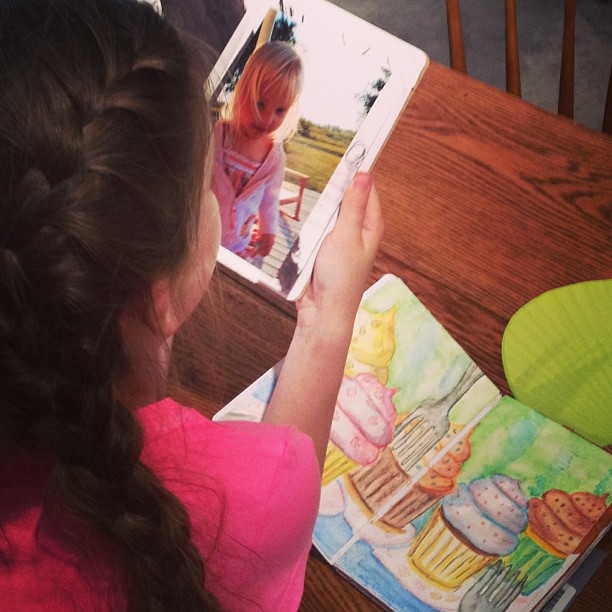 Finally, it was time to say goodbye to our friends Celine and Fabien, and we had just enough time to grab a quick dinner on the way back home — Emily's favorite (tuna sandwiches)!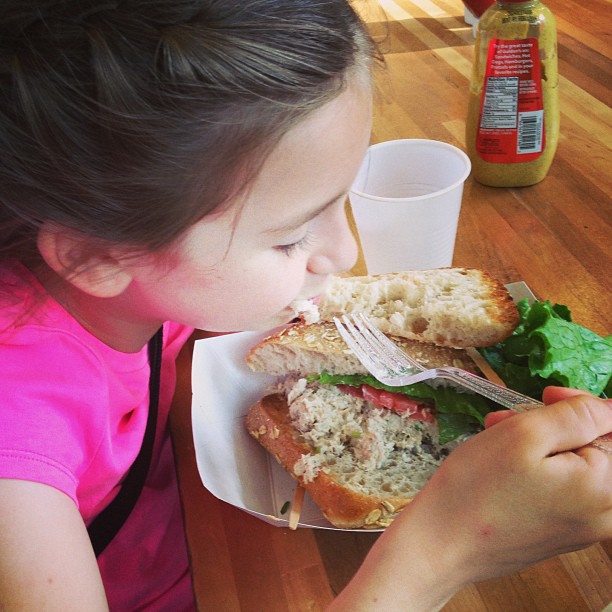 These two were very sad to leave!! But we have plans to visit again soon, and we are very excited to host Celine and Fabien later this Fall for a tour through Lehigh Valley to visit some of Emily's favorite places!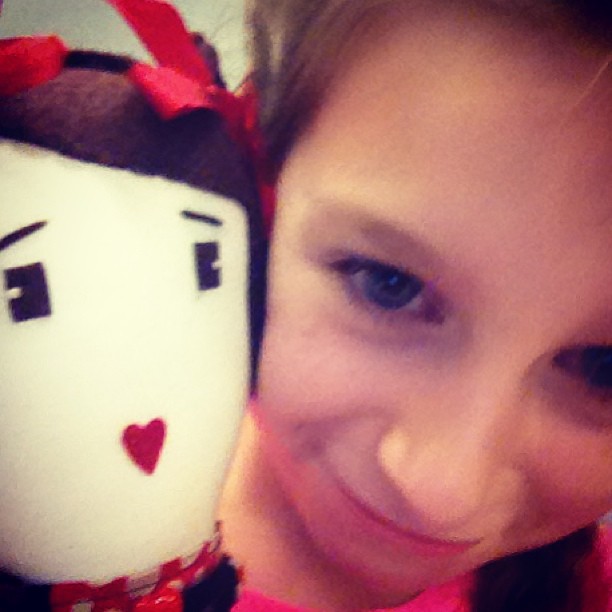 A BIG thank you to Celine and Fabien for an absolutely wonderful and unforgettable day in Williamsburg, Brooklyn, NY!!!
PS: If you are interested in buying one of Celine's Dolls for yourself, there are some adorable ones available on the Brooklyn Makers website! Each one is completely unique and made with lots of LOVE! <3