The Back Story
A few months ago, I had the pleasure of meeting the lovely Celine from Celine's Dolls at the Mommybites Summit held at the New Yorker Hotel. It didn't take long for me to realize how much love Celine puts into each doll she creates — each one is handmade from merino wool, and fabrics from Japan and France. I especially love that each one is completely unique! I just knew my girls would adore one of her special dolls!!
A few days later, I ordered "Laura" from the Brooklyn Makers website (there are still a few available for sale there), and when she arrived she was an instant favorite of both Emily and Clara! In fact, she was so beautifully packaged up, that Clara insisted I take a picture of the package before she opened it! Soon, Laura was joining us for almost every outing!! They took her on long walks through the neighborhood and at the park…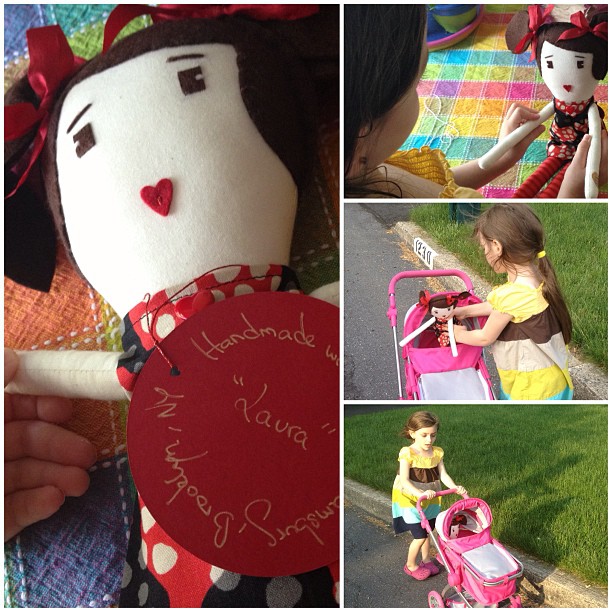 Clara took "Laura" on a tour of our local farmer's market!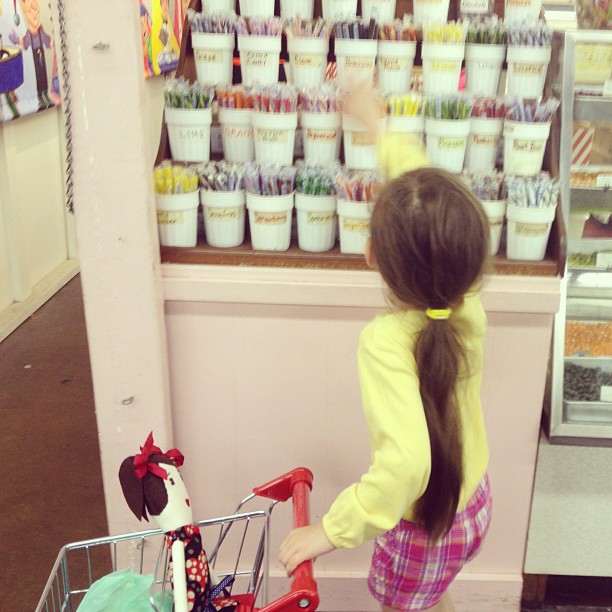 …and Laura even joined us at the diner for lunch! Meanwhile, Celine and I were exchanging emails to plan a very special day to take Emily to NYC for a fun-filled adventure through Williamsburg, Brooklyn NY — where Celine and "Laura" are from!!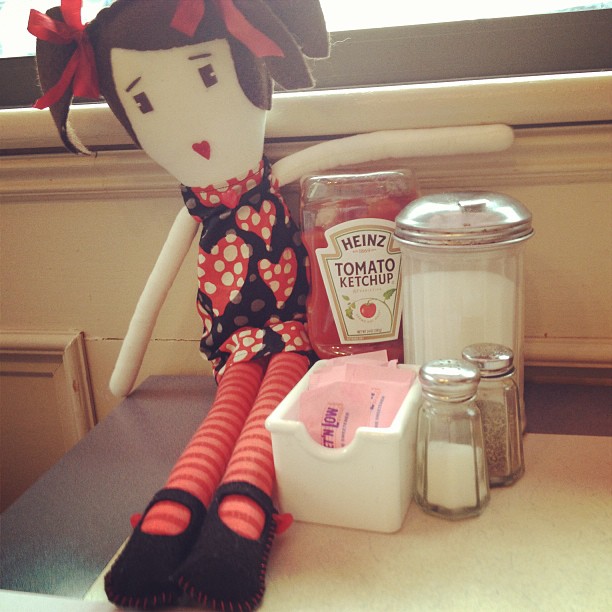 The Big Day
Emily was counting down the days, and I'm pretty sure she didn't get a *wink* of sleep the night before, but soon we were on our way to the Big Apple to meet Celine, her husband Fabien, and her dolls for an exciting day of adventure!! We brought our wonderful assistant Christy with us. Christy often helps put together our newsletter, and records many of the videos for our YouTube channel. I just knew she would love to come along for this trip!
We boarded the bus… can you tell Emily was a little excited?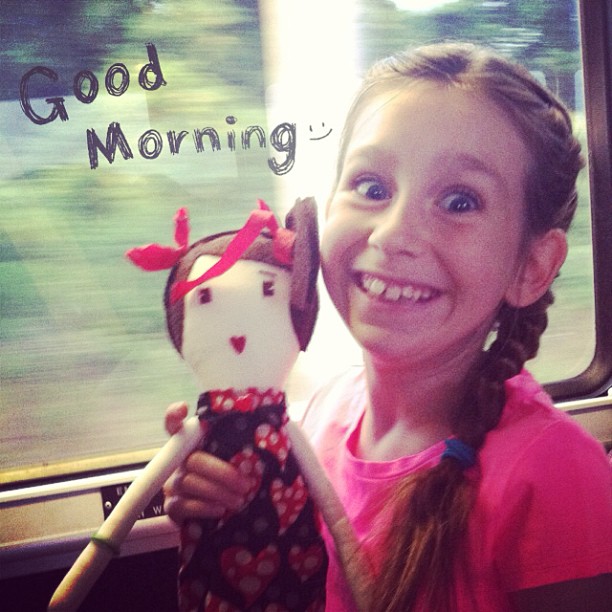 Then… a quick bite to eat once we arrived.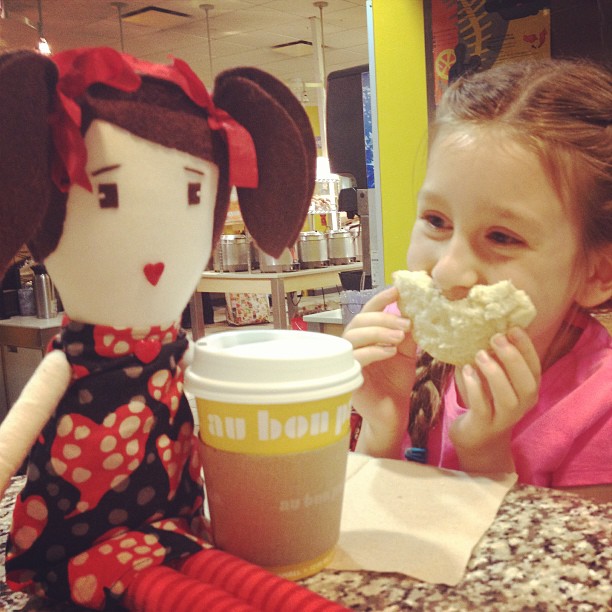 Next, it was time to board the "L" train for Williamsburg, Brooklyn, NYC!!! This was Emily's very first time riding the subway, so she was very excited!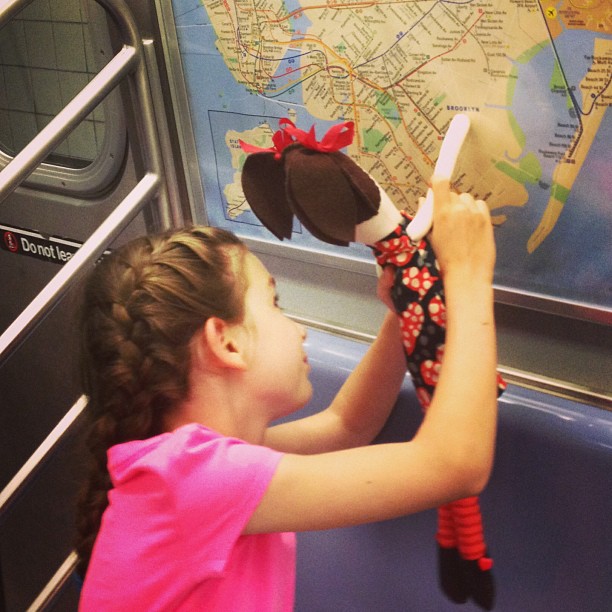 While Christy does a lot of work behind the scenes here at Inner Child Fun… here it is — a rare Christy sighting!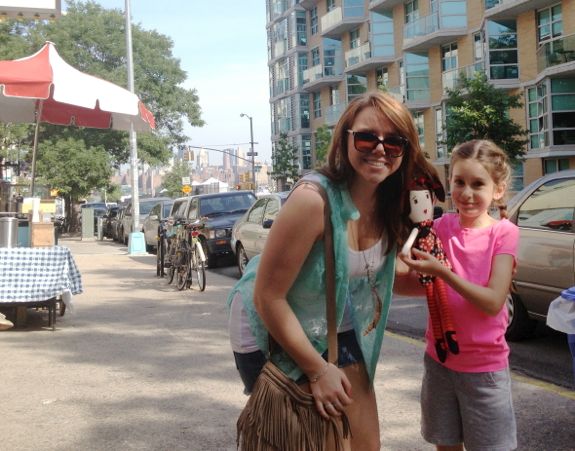 Emily was so happy to be in New York!!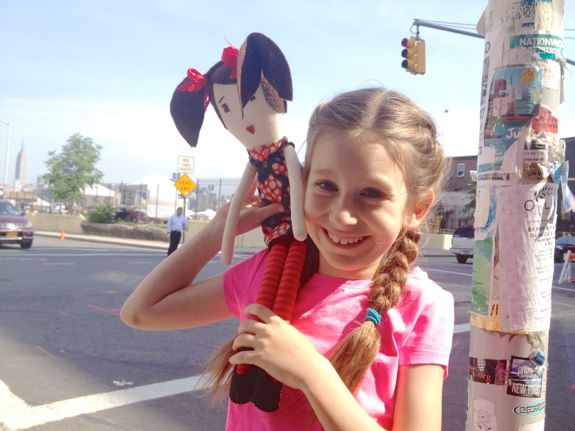 Once we arrived, Celine was there to greet us with her beautiful dolls, and several tasty treats from the local bakery — chocolate crossants and raspberry pistachio muffins! Sooooooo delicious!!! She and Fabien truly spoiled us during our visit!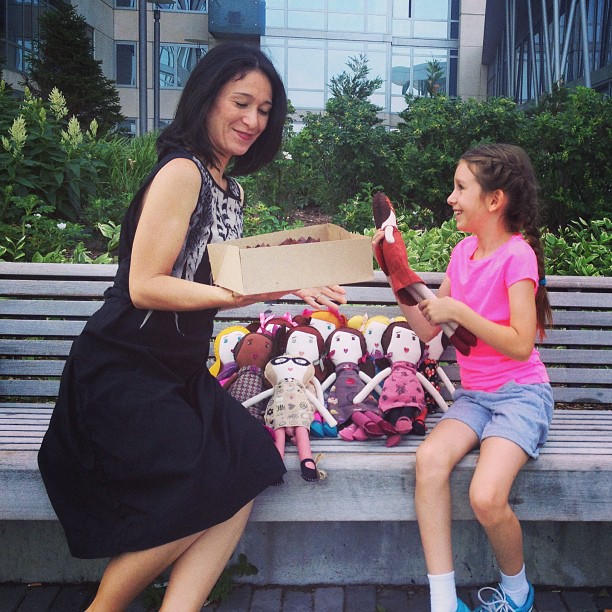 Adventures with Celine's Dolls
Emily treated the dolls to a wonderful tea party picnic on the waterfront. I think "Laura" enjoyed being reunited with her friends once again! They had a great time!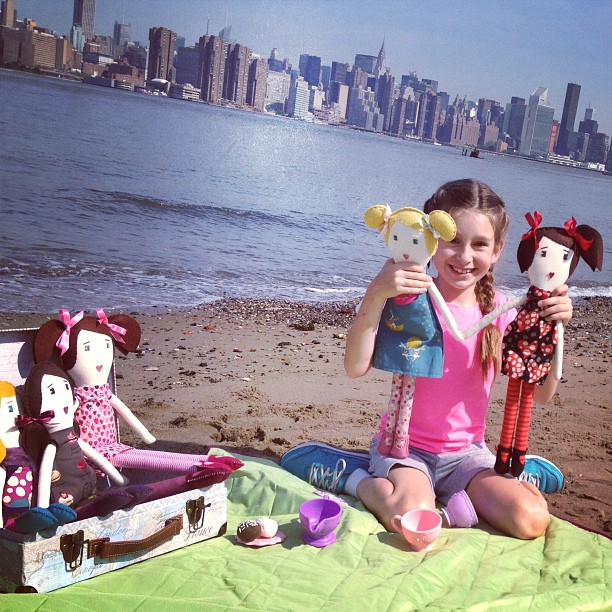 We enjoyed lots of imaginary playtime fun together!! It was such a great reminder of how precious a child's imagination is, how nurtured it needs to be, and how we as adults can learn so much from it.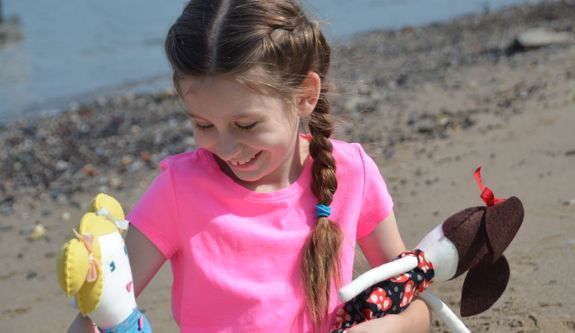 And we even played some games of hopscotch together — both doll-sized and person-sized! Throughout the rest of the day, we walked back to this spot to find several other kids playing hopscotch here later too. I love how something as simple as sidewalk chalk can make them SO happy!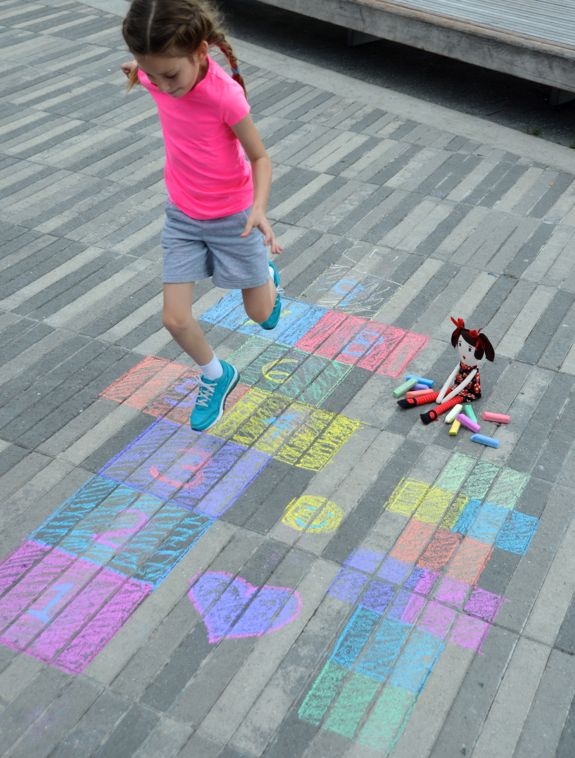 This is the end of Part 1 of our adventures in NYC — coming up in part 2, I'll share how Celine and Fabien took us to explore the Renegade Craft Fair, unique shops, a chocolate factory, and even the Brooklyn Art Library!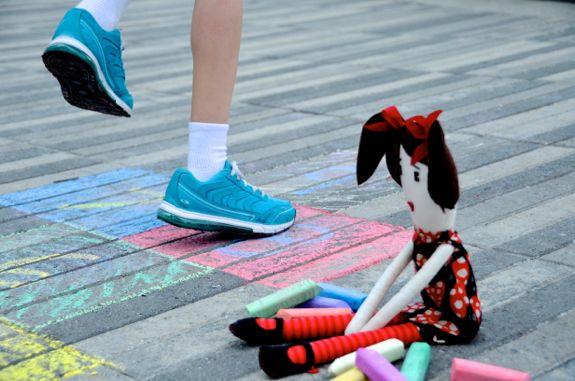 This was truly one of Emily most favorite days EVER, and I know she will remember this day trip for a very long time!!
Have you enjoyed a day trip with your kids recently? I would love to hear about it! Leave a comment and share your stories with us!!