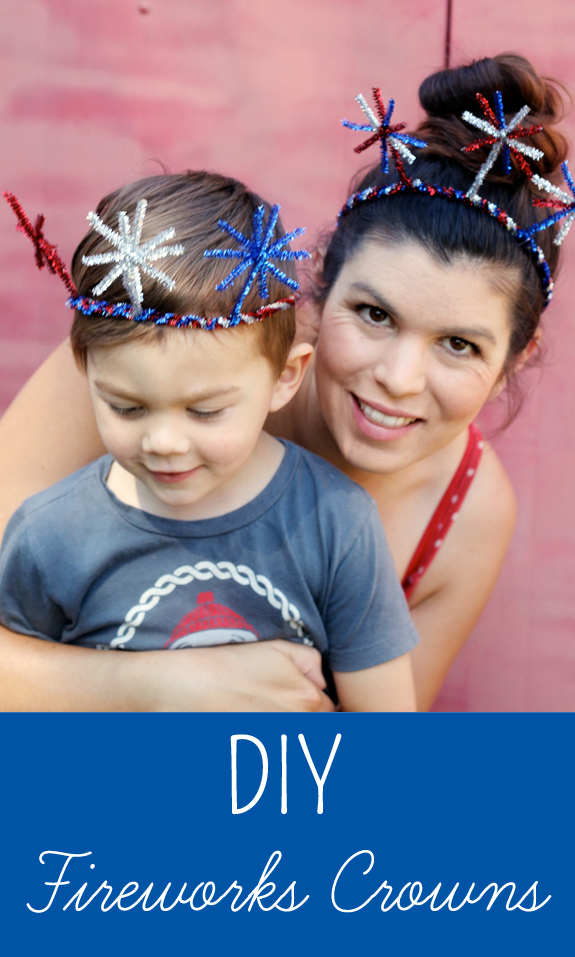 In my house just about any holiday can be made more special with a handmade crown.  These clover crowns were a big hit with my little one on St. Patrick's Day, so for Independence Day I set out to create a red white and blue themed crown craft.  These simple pipe cleaner crowns are festive and fun, just right for celebrating the 4th of July.  
Are you planning a 4th of July bash?  This would be a great craft to keep the kids, young and old alike, happy and occupied while they wait for the fireworks.  They would also make terrific Independence Day party gifts, ensuring everyone looks super patriotic at your gathering!         
All you need are pipe cleaners and a pair of scissors.  I found this fun pack of glittery red, silver, and blue pipe cleaners in the dollar aisle of my craft store.  (Got to love the dollar aisle!)
Here's how to create your own fireworks crown: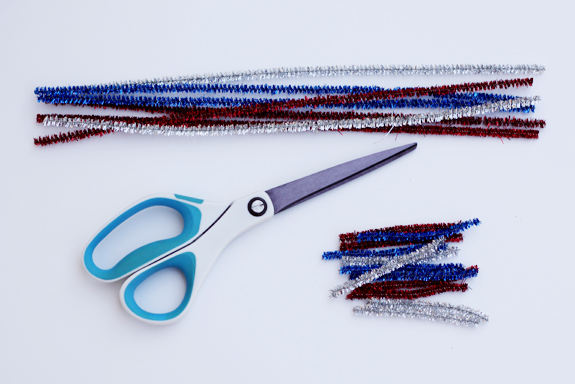 1.  Cut several pipe cleaners in fourths.  First cute them in half, and then in half again.  This is an opportunity to practice math skills with your little one!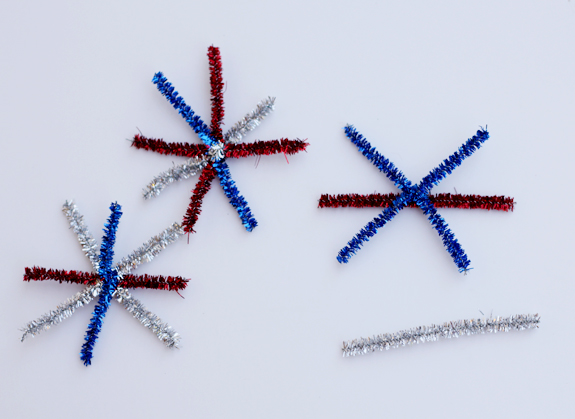 2.  Twist each small piece around each other to create a starburst firework shape.  Start with two to make an X.  Then twist the third and lastly fourth piece around the center of the X.
 3.  Next use a full-length pipe cleaner to make one more spoke on your starburst, with one side long like a sparkler! (These are fun all on their own, you might want to make a few extra for creative play.)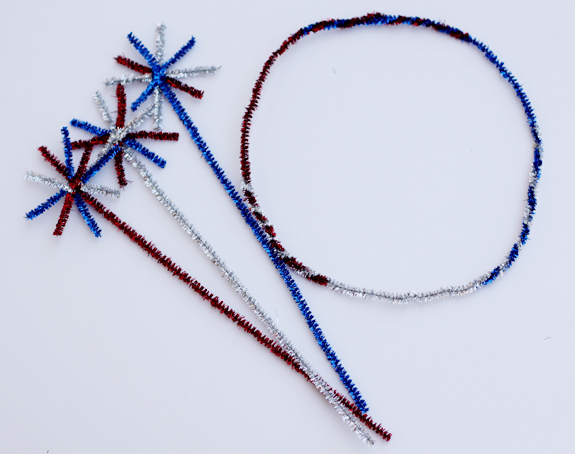 4.  To make the crown part, wrap a few pipe cleaners together until they fit around you or your child's head.  
5.  Lastly, add the fireworks by wrapping each long stem around your crown, spacing them a few inches apart.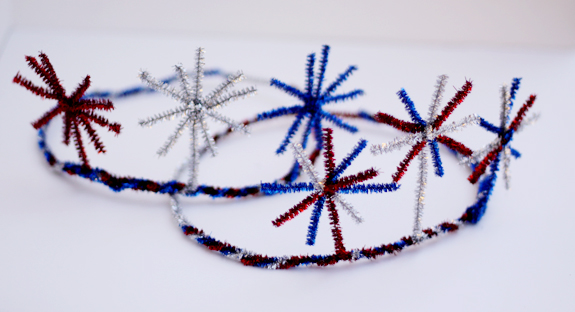 Now wear your creations in proud, patriotic spirit!  I hope you and your little one have as much fun as we did making and wearing these fireworks crowns. 
Wishing you and yours a wonderful 4th of July!