Truth? I have never intentionally planned a "learning activity" for my children using chalk (bad blogger mom Melissa!). To me, chalk is simply an inexpensive medium used to create driveway art or something to occupy the boys' hands and minds while I page a magazine and chat with an old friend on the phone. However, the more I thought about our five most popular chalk activities, I realized that although simple and just for fun, the boys were in fact learning!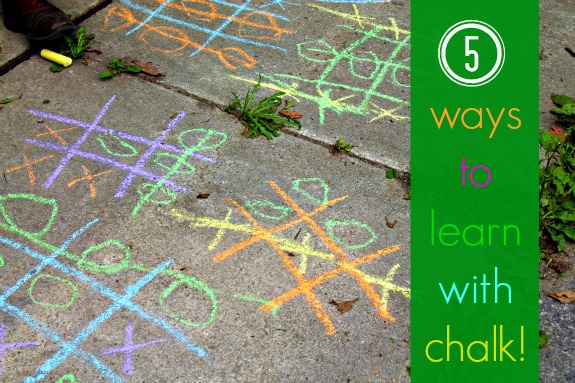 Chalk Mazes
Life-size chalk mazes exercise a child's coordination, balance, and problem-solving skills. Make it extra fun by providing "dead ends" with imaginary danger (one-eyed monsters, a pit of doom, spikes, or dinosaurs!).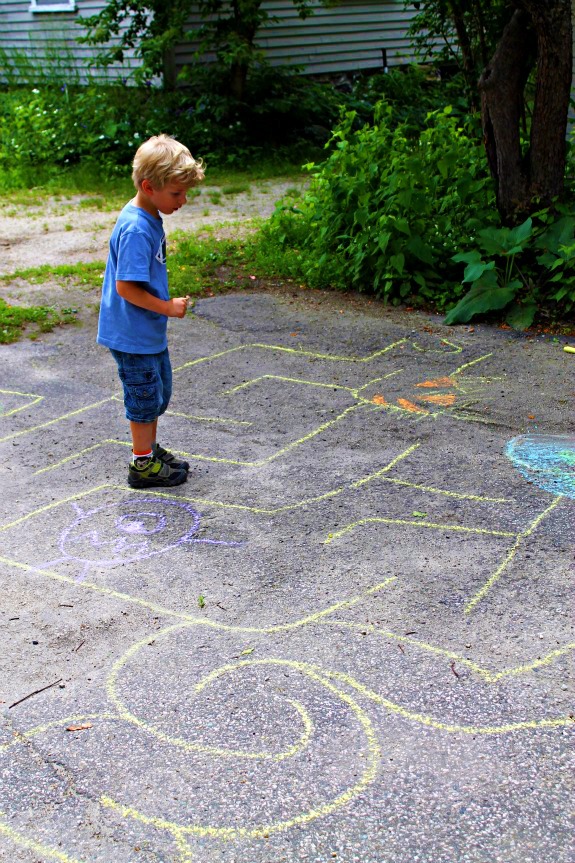 Chalk-Rock Memory
Memory games boost a child's concentration, thinking, and memory skills. Chalk-Rock Memory is easy and practically free to create! Simply gather small rocks from outside and use chalk to create pairs of color blocks or pictures on the bottom. Play and enjoy!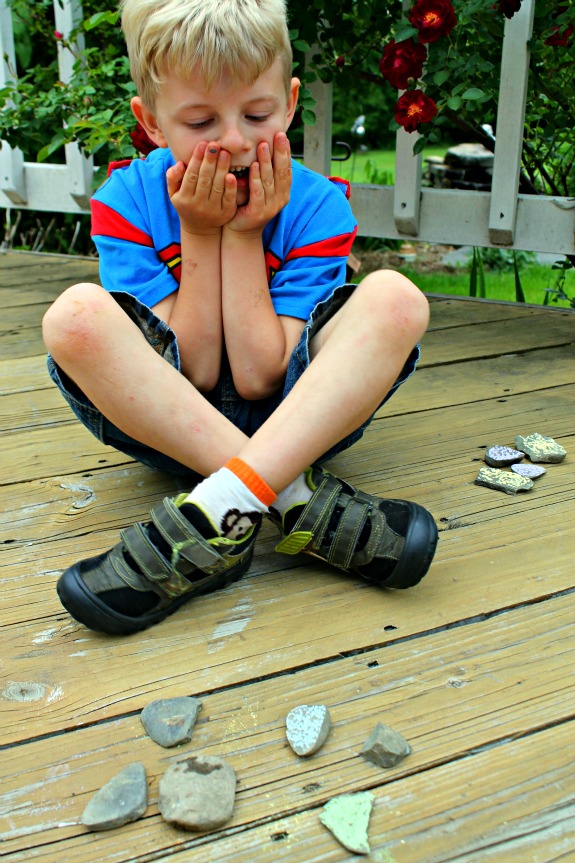 Self-Portraits
Self-portraits are autobiographical drawings that often illustrate the way a child feels about who he is. To create a chalk self-portrait, trace your child's body on the ground and allow them to draw their face, clothes, and a scene around them. As a child matures and ages, their drawings will become more intricate and detailed.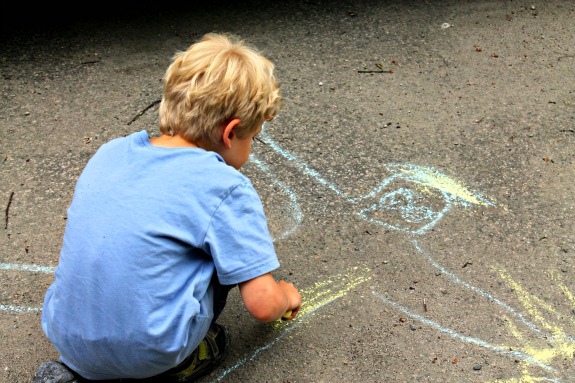 Chalk-Dot Hop
A game that challenges physical strength, coordination, and balance, Chalk-Dot Hop is like a life-sized dot-to-dot activity, except your child uses their body to connect the dots! To play the game, draw large dots all over the driveway and challenge your child to jump from dot to dot without touching the outside of the dots. This game is a great way to burn energy at the end of the day! We like to pretend that the dots are little islands and if we step off of them, we will fall into toxic goo!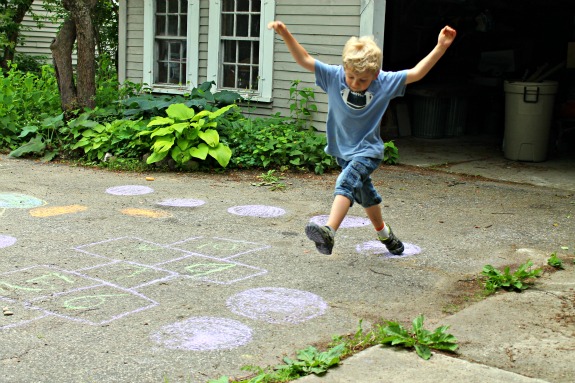 Hang-Man
The classic game of Hang-Man is a great way to reinforce sight words, phonics, and letter recall. Playing an extra large version of the game on the driveway is extra fun!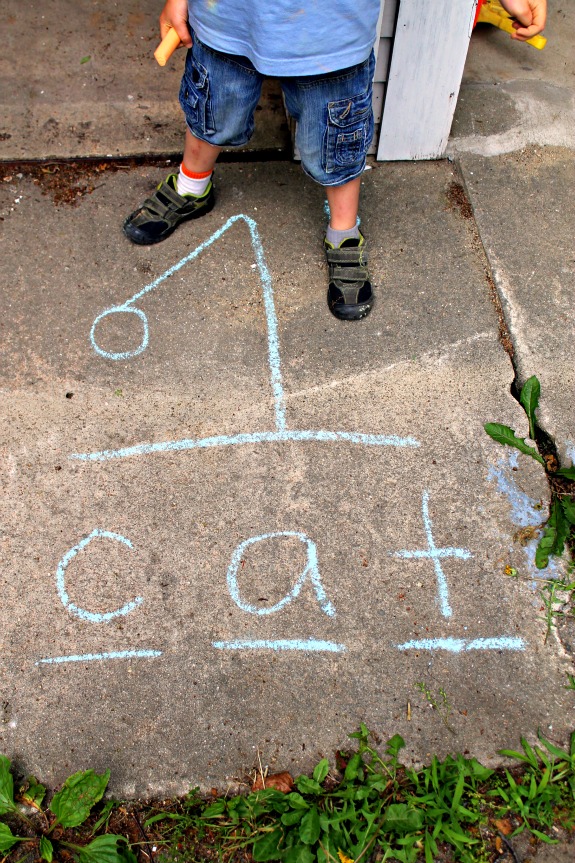 So there you have it! Kids are learning all the time – whether you intentionally plan an activity or not. The best thing about chalk is that it is open-ended and allows children to relax, create, and learn in a playful atmosphere.
How do your kids play and learn with chalk?