Looking for some educational and fun activities for the kids this Summer? Consider Wummelbox, a new European-designed craft and activities subscription service for kids ages 3-8 yrs. Each Wummelbox comes with all the materials and instructions to make 3-4 projects around a particular theme. For the purposes of this review, we were given a food and nutrition Wummelbox, and it was a big hit! Added bonus — I'm hosting a giveaway for a Wummelbox (see below)!!!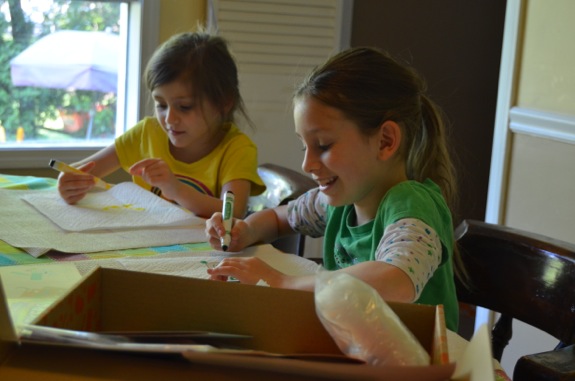 The kids enjoyed coloring their own play money for a pretend grocery store! Wummelbox even includes project ideas for the box it comes in — in this case, a cash register is made from the box. Yay for crafting with recyclables!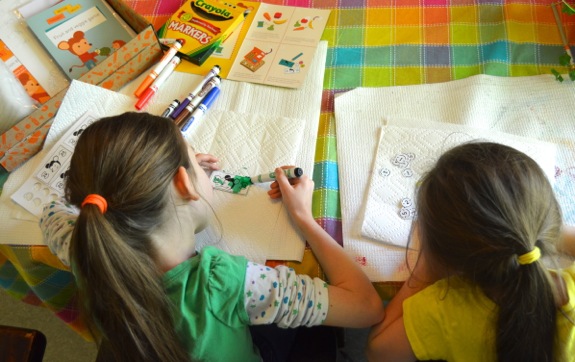 We found the materials to be from well-known brands, and they were high quality. Wummelbox is sure to include everything needed to complete each project, down to the glue dots and scissors! Many of the materials can be used for more than one project (like the markers, scissors, and fabric crayons) so this is a great option if you are looking to stock up on craft supplies, or if you like the idea of having everything you need in one convenient box that's shipped directly to you. The directions for each project are clearly illustrated and easy to understand.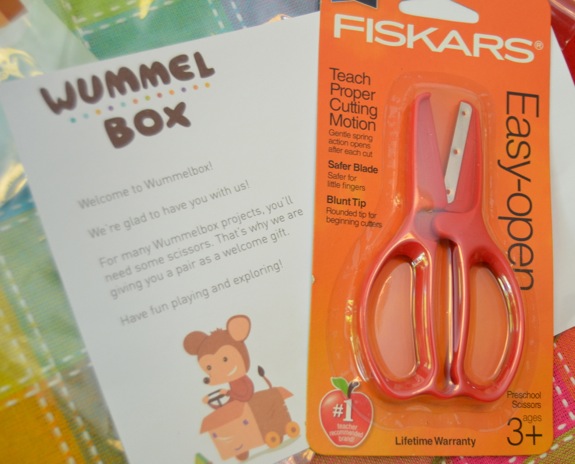 We found the projects were "big" enough for both of the kids to work on. In our case, they each colored some of the play money, sewed some of the play food, colored the diy board game, and each of them decorated one side of the apron with fabric crayons. If you have more than 2 kids, you may want to consider adding additional boxes to your subscription.
Here's a short video loop showing what came in the box:
The projects and activities in this box included:
* Opening a pretend grocery store to sell handmade fruit and vegetables. Recycling the Wummelbox to turn it into a cash register!
* Becoming a head chef and writing a cookbook. Decorating and personalizing an apron.
* Coloring and playing a board game and learning which foods grow on trees or in the ground. Additional resources are on the Wummelbox website!
* Conducting a food experiment. Making paste for art projects out of potato starch.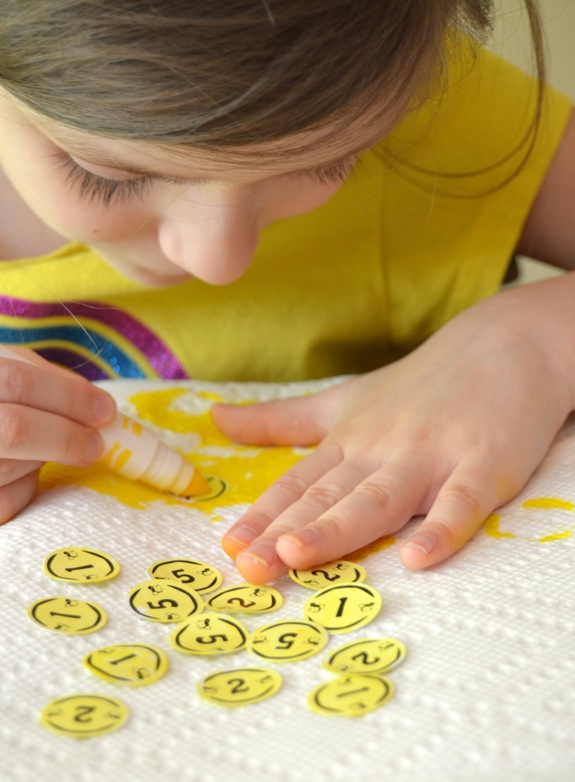 This Wummelbox in particular was such a hit with my kids, since they are such BIG fans of pretend play! They could not wait to open up their store, and spent a long time preparing their grocery props, setting up the store, and then playing — taking turns being the store clerk and customer.
Wummelbox subscription packages include:
Try a Wummel, a 1 month subscription priced at $34.95
Little Wummel, 3-month subscription priced at $24.95 per month (perfect for a camp-at-home this Summer)
Big Wummel, a 12-month subscription priced at $19.95 per month.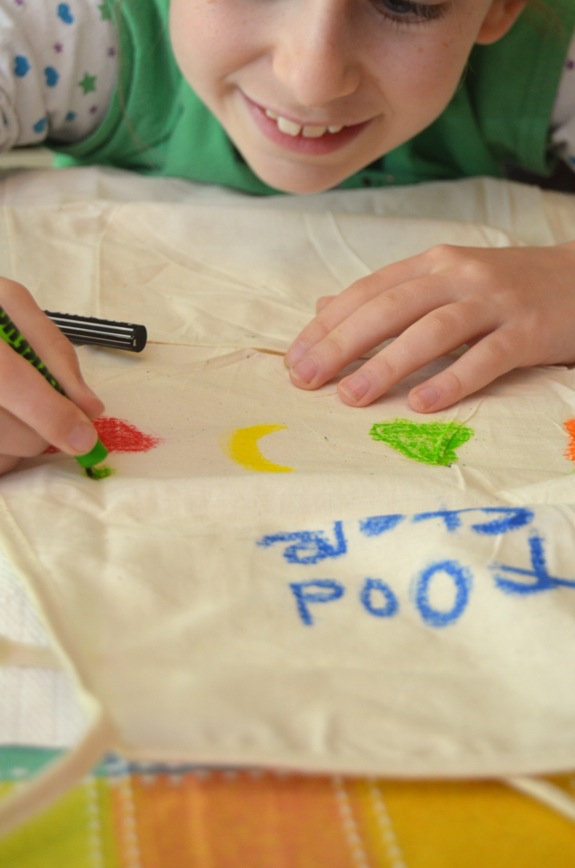 Now the FUN part —
One very lucky Inner Child Fun reader will win a Wummelbox (retail value $34.95)!!! To enter for your chance to win, leave a comment on this post sharing what you love most about crafting with your kids! Giveaway is open to US residents only, and winner will be chosen at random. This giveaway ends Saturday, May 18th at 6:30pm EST. (See official giveaway rules.) Please note: box theme request cannot be accommodated.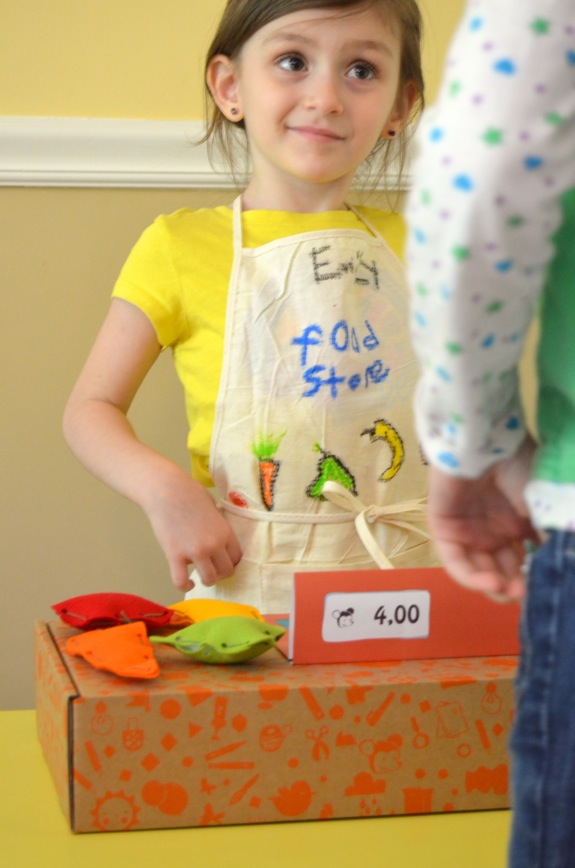 To learn more, visit Wummelbox.com or the Wummelbox Facebook page.
Good luck!!
Disclosure: I was given a Wummelbox for the purposes of this review. All opinions are my own. Full disclosure policy here.