Did you know that May is National Scrapbook Month? Scrapbooking can be a great way to showcase or catalog memories, and I am so excited to be participating in the Michaels Make Every Moment Count blogger challenge!! First, I headed to Michaels to browse for some inspiring supplies and project ideas. I have two ideas in particular in mind for this challenge. Also?? Have you visited Michaels lately? This aisle's bright and cheerful colors always makes me smile! Still looking for inspiration? They even have an online lookbook for plenty of creative project ideas for Mother's Day, teacher appreciation gifts, graduates, or just saving memories from Summer!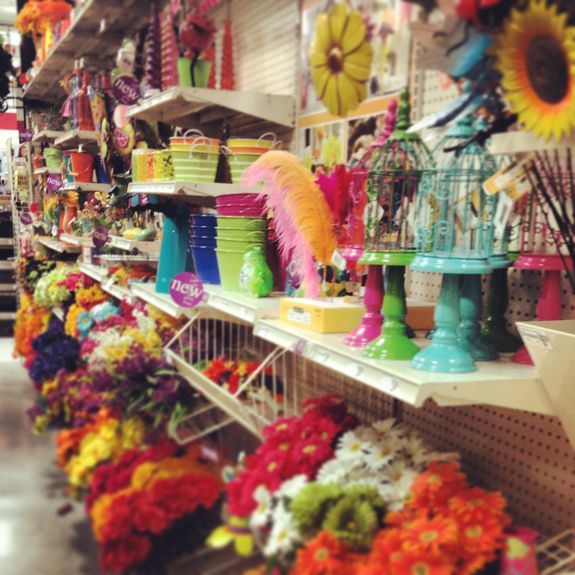 For these projects, I decided on some Podgeable Shapes by Mod Podge, a pad of scrapbook paper, canvas stickers, and a SMASH™ journal. I'm thinking of crafting the Podgeable shapes into pendants with the kids' artwork on them. The journal will be a nice casual way to save photos, ticket stubs, doodles, notes, things I am grateful for, or whatever inspires me — I can't wait to get started on these projects!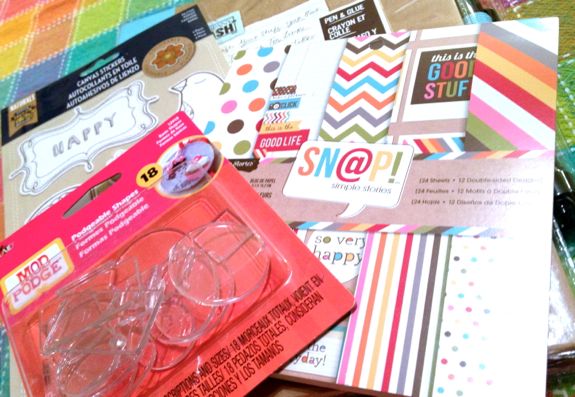 I knew I had chosen the right scrapbooking project for me when I opened the first page of the SMASH™ journal and saw this page proclaiming that there is no right or wrong way! I also am loving the phrase "glue in the gladness" — yes!!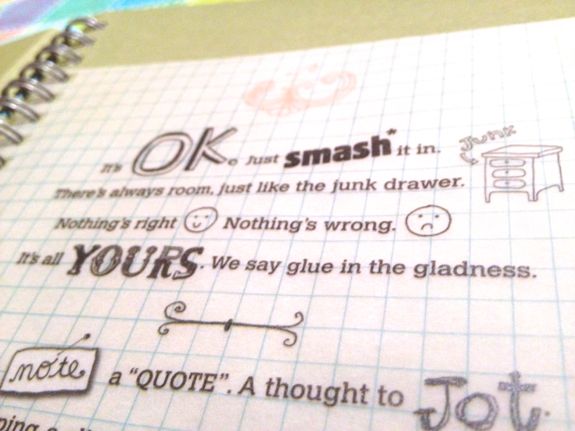 Do you scrapbook or keep photo albums at home? What are your favorite ways to preserve memories? Leave a comment and share your ideas with us! I'll be sharing my finished projects here soon…….

A BIG thank you to Michaels® for providing me with plenty of art and craft supplies, and for inviting me to participate in the Make Every Moment Count blogger challenge! All opinions are my own.