With the inevitable rainy days of Spring ahead, it seems I can never find enough indoor activities to keep the kids entertained. Here's a quick and easy activity that uses stickers to create a fairy garden mural celebrating the arrival of flowers this Spring! A big thank you to our friends at Melissa & Doug for sponsoring today's post! Recently they have teamed up with my friends from Highlights for Children to create a Spring Craft eBook and a collaborative Rainy Day Fun Pinterest board filled with lots of ideas for creative playtime fun!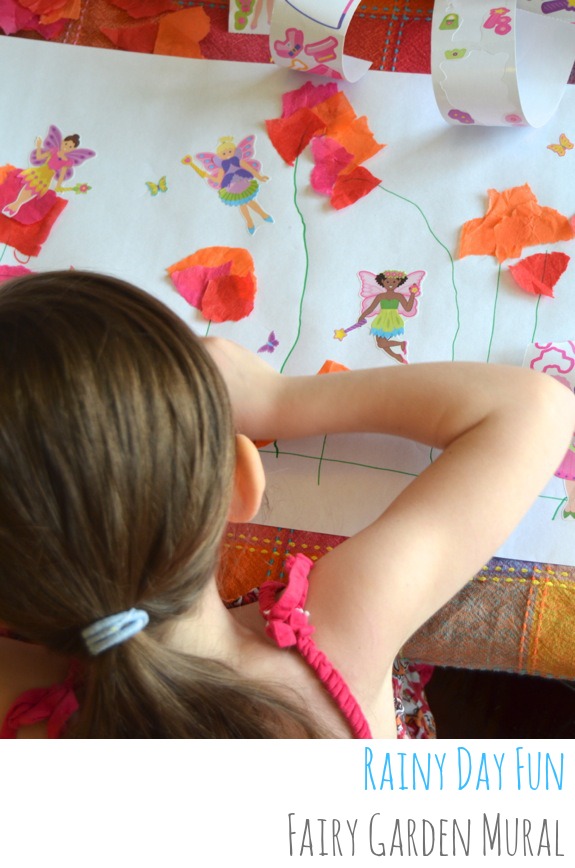 To make a fairy flower garden mural of your own, invite your child over to tear several pieces of tissue paper.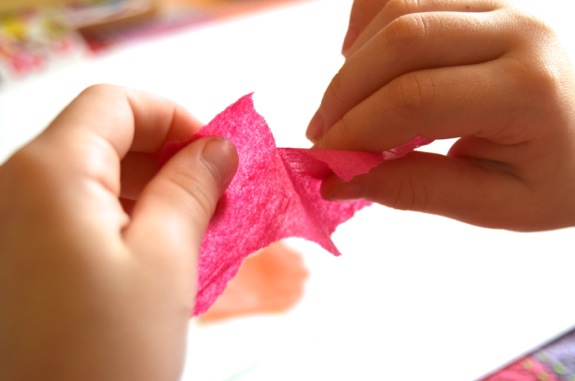 Next, unroll a long sheet of drawing paper. This paper roll from Melissa & Doug comes with a handy dispenser and there are also refills available. I love having this on-hand for whenever our creative inspiration strikes!
Draw the ground and stems for your Spring flowers using a green marker.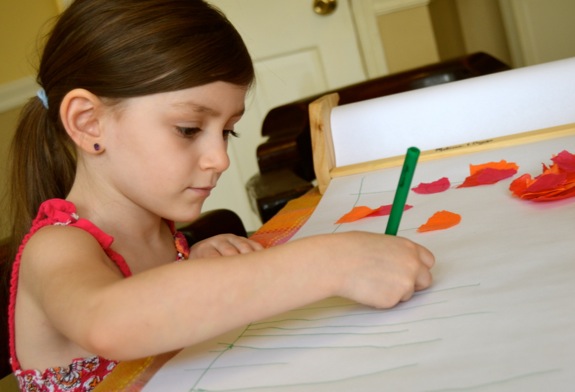 Glue on the pieces of tissue paper to form the petals of the flowers — mix and match the colors however you would like!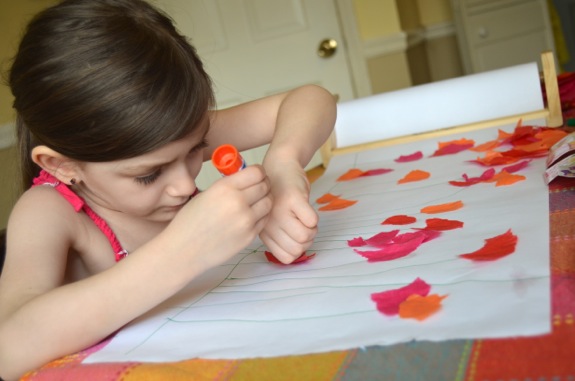 Add fairy stickers to the mural and be sure to dress them up in festive outfits using the Melissa & Doug fairy sticker roll set! I can't tell you how many times we've used these stickers for play dates, parties, or just some fun on an otherwise rainy and dreary day.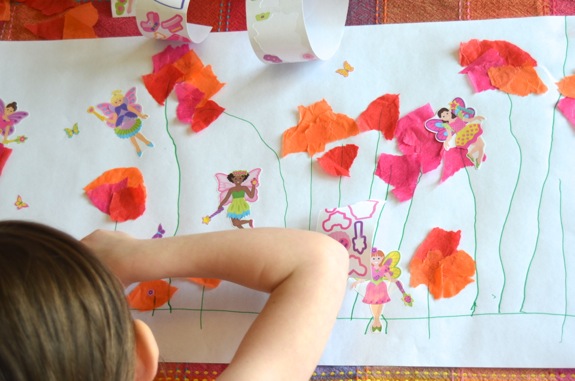 A happy discovery Clara made — the fairy skirt stickers can be turned upside down to form flowers of their own, just add the stem and leaves with marker!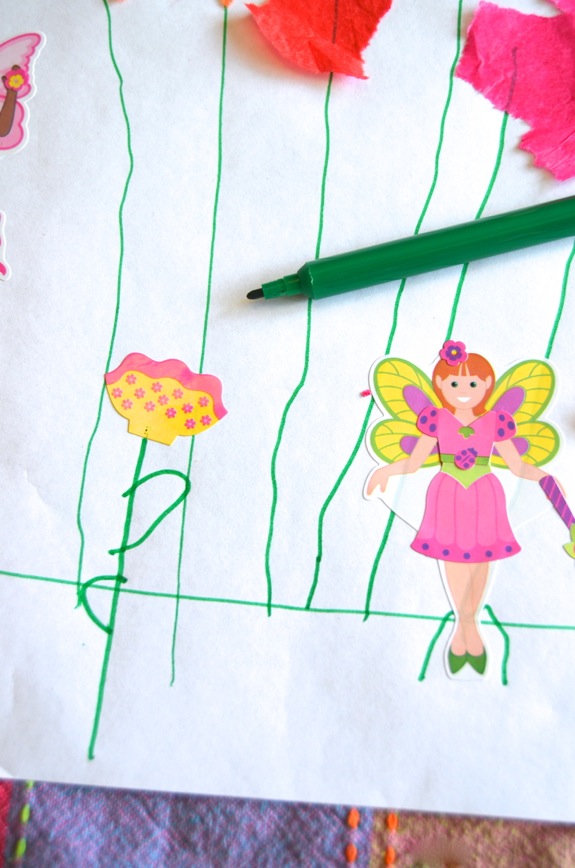 Other Rainy Day Activities for Kids:
Have fun!!
(Disclosure: This post is sponsored by Melissa & Doug. Psst! They also have joined up with Highlights for Children for a rainy day giveaway going on right now. You can learn more about that here. All opinions are my own. Disclosure policy here.)