Looking for some fun toys to add to your child's water table or pool this Summer? We were given a generous assortment of Octonaut toys to review, and the kids have enjoyed plenty of imaginative playtime fun with these! These action figure toys are based on the hit Disney Junior television series, The Octonauts, featuring characters who work to explore, rescue, and protect the world's oceans. I especially love that the figurine play sets are battery-free, can be played with water or without for lots of creative options. They are a nice size for little hands to hold too.
The toys are recommended for ages 3 and up. The only Octonauts toy were were given to review that required batteries and was not water-safe was the Octo-compass, which comes with the batteries included. It says more than 60 different phrases and sounds, and the kids enjoyed pretending to go on their own missions along with the Octonauts over and over again! They were particularly fond of pretending our sofa was a submarine, and the living room floor was the ocean. Clara asked to have the batteries removed so she could make her own sounds, so that is certainly an option as well.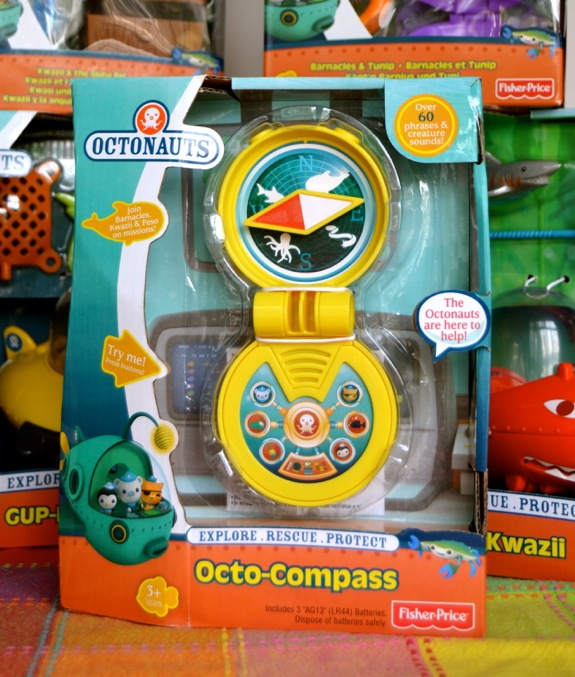 The figurines are a great addition for an outdoor water table, or pool, and the kids loved playing with these in the bathtub as well. Of course, they loved playing with them on dry land too! Some of them squirt water or change color when they are placed in warm water — a fun surprise!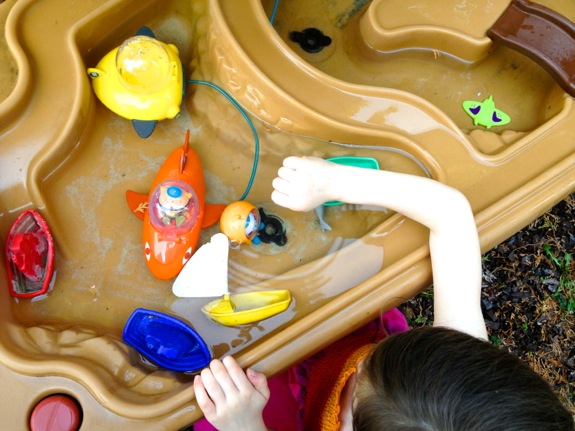 They appear to be well-made and have already survived several hours of playtime.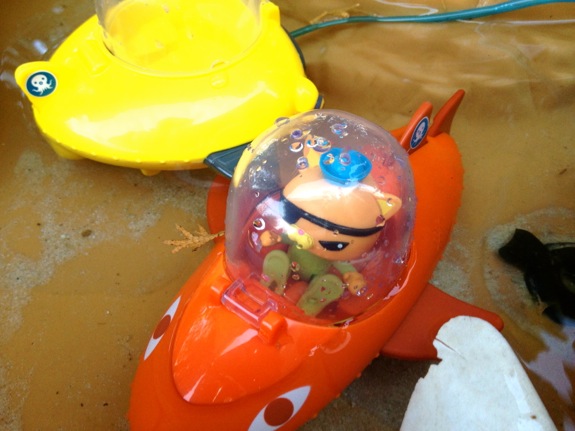 Here's a very short video showing the Octonauts play set in action while Clara remakes her own version of a popular Vine video by Nick Confalone: 
[Disclosure: I was given an assortment of Octonauts toys for the purpose of this review. No monetary compensation was given. This post may contain affiliate links. All opinions are my own. Full disclosure policy here.]