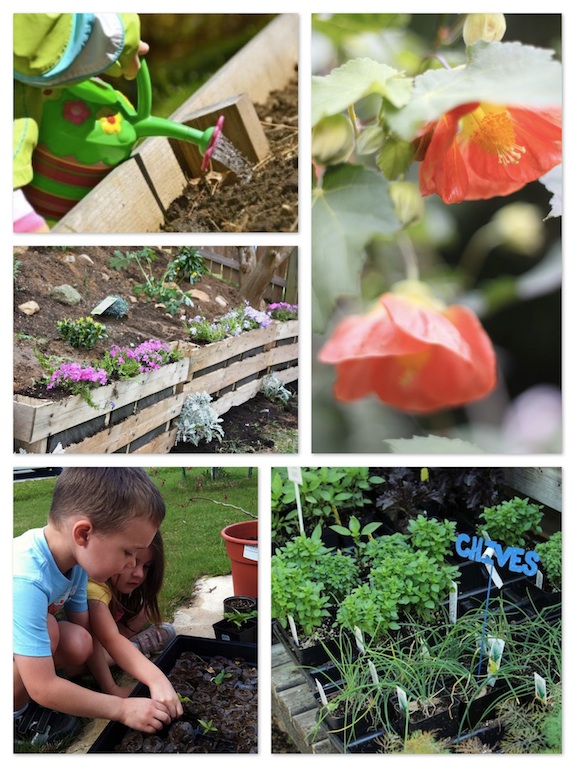 I love spring anywhere, but if I could choose I would always greet it in a garden. ~Ruth Stout
The days are getting warmer, and my thoughts once again turn to the garden. We spent the weekend prepping our beds to get ready for this season's plantings. I just had to stop and chat about the first day of spring with you guys.
A few things:
1) I'm dreaming of a wonderful, new outdoor space … even more so now that I've seen Jane's pallet garden! 
2) We're going to try and go all organic this year, looks like Val knows a thing or two about organic gardening with kids
3) I have garden envy, seriously take a peek into Carla's lovely garden
4) Thankfully I have a few little helpers who know their way around the garden
Do you have a backyard or container garden? Have you started planning for this year yet? I've been pinning a few ideas here, I'll keep adding more as I find cool stuff.