Hi everyone,
I'm Stacy, mother of three and the founding editor here at Inner Child Giving.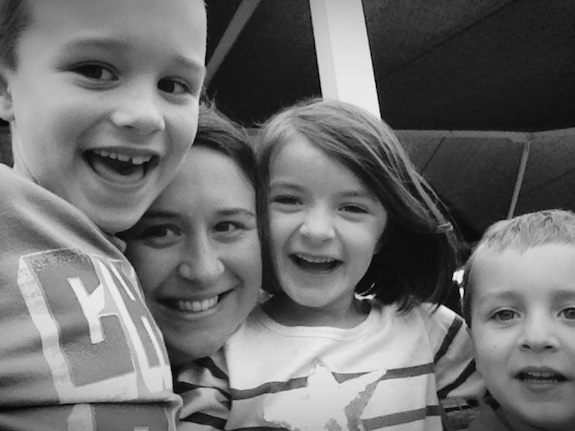 I've been reading Val's blog for years, and her mine. We have literally watched our children grow up together on our laptops. When she told me about her plans for this space, I got so excited! I couldn't be more thrilled to start this new adventure with her.

So without further ado, welcome to Inner Child Giving!
Here, you will find:
– inspiration for finding the perfect gift
– how to's for kid made gifts
– simple ways we can all make a difference
– encouragement for living graciously
– and plenty of ideas on how you can get involved in your community and beyond
We hope you always leave here inspired, and maybe a little more thankful than when you arrived. I also want you to feel welcome here,  I'm new, you're new … but this is OUR space. Let's get to know each other as much as we can!
Here's a few things you might want to know about me:
 I have a blog, but I spend most of my time on Pinterest. (what?! Tell me I'm not the only one)
When I'm not online … I'm probably scrolling Instagram.
Yes, I admit it … I am a social media junkie.
But I also have other loves … like baking on the weekends, LARA bars, and sipping green tea. I just found out I have issues with gluten, and I try to do yoga as often as I can. Picnics, yes picnics are my favorite. I have at least a few a week with my smallest, and try to do breakfast picnics on the weekends with all my kids. Oh, and you should probably know I have to ban myself from Target on occasion … again, am I alone in this?
My motto is Love life and it will love you right back.
So excited to get to know all of you!
Your turn, what should I know about you?