Wow!! It's time for another FUN giveaway, and this one comes from our friends at Crayola! Recently, Crayola provided me with a $25 Michael's gift card and an inspiring assortment of Crayola goodies to create the Ultimate Easter Basket. Plus, I'm hosting a giveaway to pass along the Easter fun to one of my readers too!!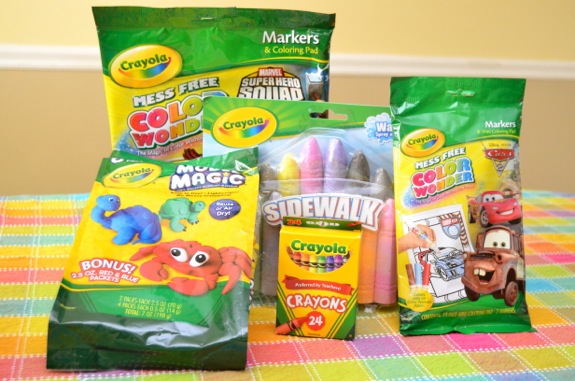 After a little shopping trip to Michael's, I picked up: a festive basket, some ribbon, stickers, an Easter book, wooden stamps, a package of pencils, an unfinished birdhouse ornament, and a stuffed bunny to combine with our Crayola goodies — creating our Ultimate Easter Basket! This was so much FUN!!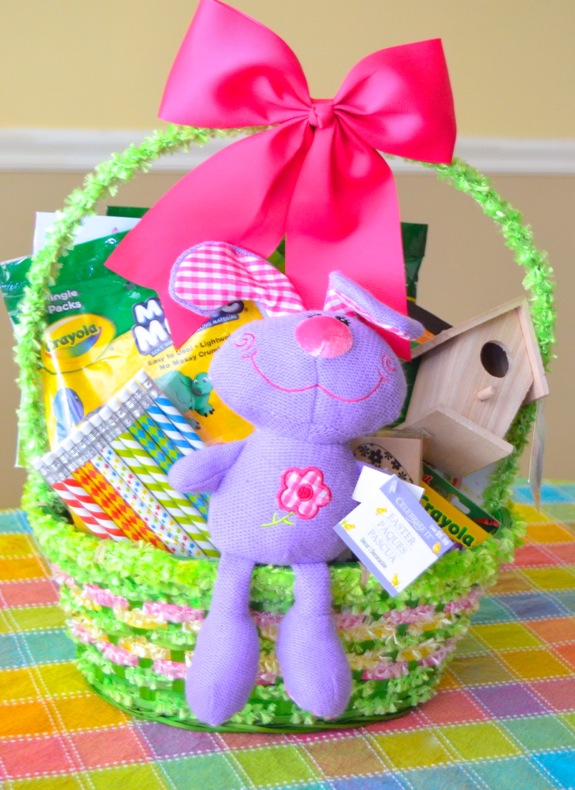 One lucky Inner Child Fun reader will win the prize pack outlined below:
Crayola Outdoor Colored Bubbles Big Wand
Using the Big Wand, Kids can create massive bubbles in bright colors like "purple pizzazz" and "fuchsia," to chase, catch and pop
The angled wand design maximizes the use of the bubble solution so kids can enjoy hours of bubble-blowing fun.
Colored bubbles leave temporary colorful marks on skin, clothing and intended outdoor surfaces and are designed to clean up. Color rubs off skin, can be laundered from clothing and will spray away from intended outdoor surfaces.
Crayola Crayons
Crayola Crayons include the colors generations have grown up with.
Crayola Crayons are designed with a focus on true color, smoothness, and durability.
Crayola Color Wonder
Crayola Color Wonder markers only appear on the special Color Wonder paper, so kids can have mess-free fun whenever, wherever and moms don't have to worry about color showing up where it shouldn't.
Whether kids are creating on giant puzzle pieces, murals, activity pages or a painting surface, they are sure to have magical, mess free creative fun!
Crayola Chalk
Crayola sidewalk chalk creates big outdoor art with the ONLY sidewalk chalk in bright, bold Crayola crayon colors!
The Anti-Roll shape keeps sticks handy without rolling away and produces fine lines or broad strokes that simply wash away with water.
Connect with Crayola!
The winner will also receive a $25 gift card to Michael's to buy everything needed to create the ultimate Easter basket!
To be entered to win the Crayola prize pack and Michael's gift card, leave a comment on this post telling us which Crayola products will be included in your ultimate Easter baskets this year. One comment per person please. This giveaway is open to US residents only, winner will be chosen at random, and giveaway ends Tuesday, March 5th at 6:30pm EST. (See Official Giveaway Rules.) Good luck!!
Disclosure: The Crayola product, gift card, information, and additional gift pack have been provided by Crayola. ((Thank you, Crayola!))