Combine sight word practice with big fun by playing a quick game of color words hopscotch! This simple activity will get your kids active while they learn the color words.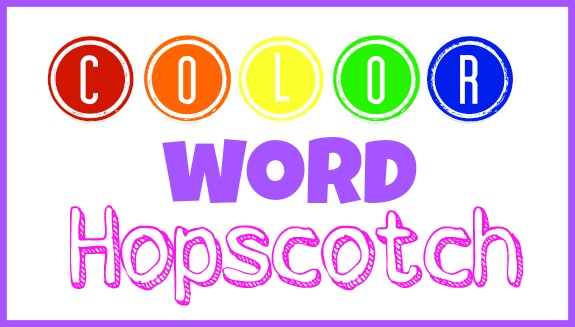 This is easy to set up and can easily be played inside or out. If it's a pretty day, get outside and draw the hopscotch grid on the ground with sidewalk chalk. Need to play inside? Create a grid on the floor using paper! 
You can customize this activity to fit the age and skill level of your child. For younger children, have them practice simple color recognition while older children get no color cues and must read the color words. 
What are your best tips for learning color words?