Have you tried the new Stonyfield Blends yogurt?? Thanks to my friends at Stonyfield, I was one of the first to try this yummy treat and I received a Blendtec blender (valued at $455) to go along with them. The best part?? I'm giving away the exact same prize pack to one lucky reader, courtesy of Stonyfield!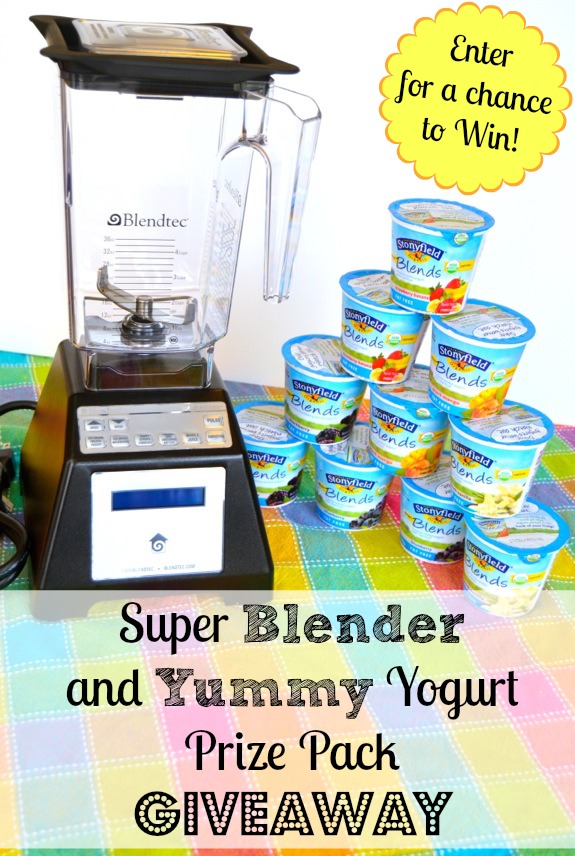 Just how good are the new Stonyfield Blends?? They are really good! Stonyfield Blends are rich and creamy — made from pure organic yogurt blended with fresh fruit pieces and fruit purees. They are on the sweet side, so I would especially recommend them for people who don't ordinarily care for the tanginess of other yogurts. Added bonus?? They are packed with protein and calcium. Seriously, they are a real treat, AND they are organic!!
Even my hubby admitted he was jealous: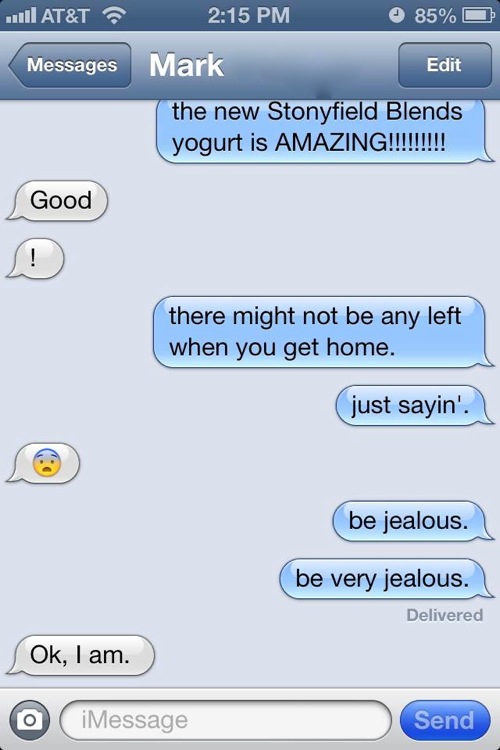 There are 11 yummy flavors to choose from: Strawberry Banana, Peach Mango, Blueberry, Blackberry, French Vanilla, and more. Blueberry and French Vanilla are the big favorites in our home!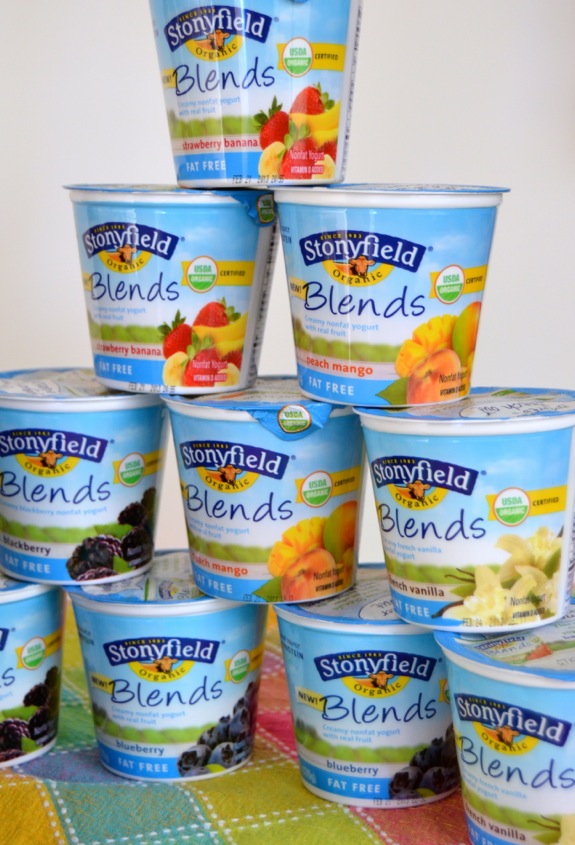 Next, it was time to give the Blendtec blender a whirl. I was nice enough to wait until Mark came home from work for this part, and you guys…. this blender is serious. Here's a pic of what was left of a huge chocolate Easter bunny, a banana, ice, and Stonyfield BaNilla yogurt. That bunny didn't stand a chance.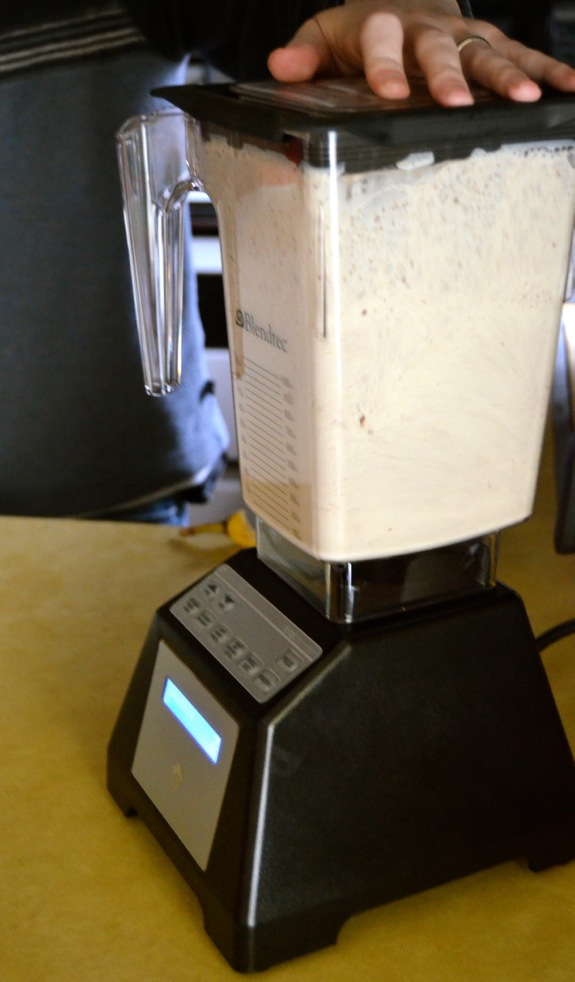 In less than 5 seconds, we had chocolate banana smoothies that the kids LOVED! There was even a recipe book included featuring soups, smoothies, milkshakes, salad dressings, and so much more. We'll be busy blending up all sorts of adventures!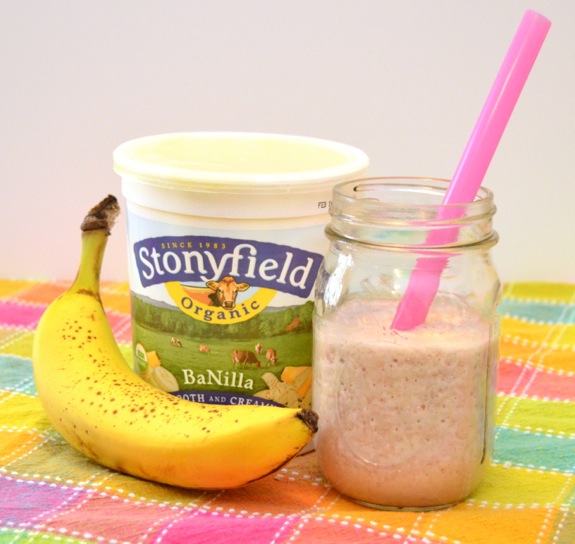 Now the FUN part —
One very lucky Inner Child Fun reader will win a Blendtec blender (valued at $455) and Stonyfield Blends yogurt prize pack!! Giveaway is open to U.S. residents only. To enter for your chance to win, leave a comment on this post telling us which flavor of Stonyfield Blends you would most like to try.
For extra bonus entries, you can:
Sign up for the Blendtec recipe of the week.
Tweet this:
Be sure to come back here and leave separate comments for your bonus entries!
This giveaway ends Friday, February 15th at 6:30pm EST and winner will be chosen at random. (See Official Giveaway Rules.)
Good luck!!