Building bird feeders with your kids isn't only doing something nice for the birds. It's also great for your kids! You can encourage a great sense of capability by trusting them to use real tools to get the project done.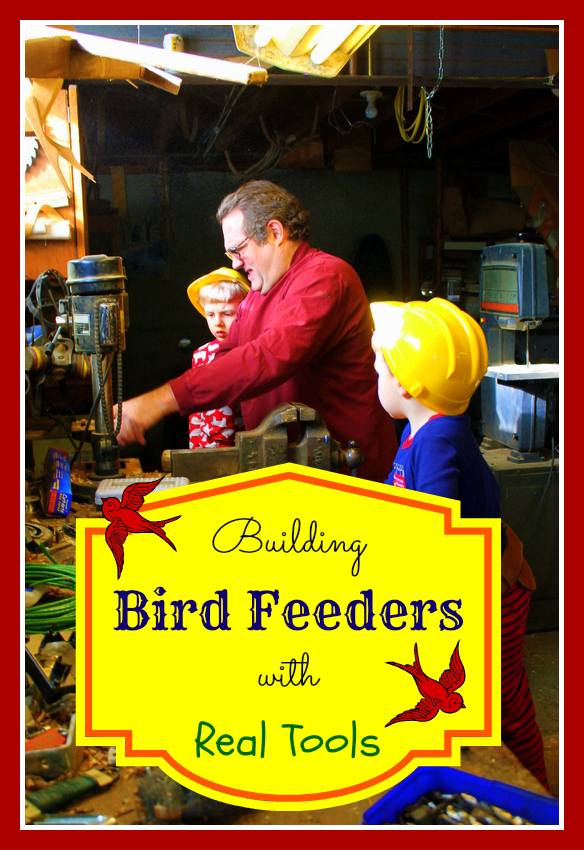 I have many warm childhood memories of spending time in my Grandpa's workshop. He and my Dad brought ideas to life. For example, at 9-years old, I wanted to give my 4th grade teacher a decorative wooden sleigh for Christmas. My Dad and Grandpa made it happen and immediately put me to work sanding the wood. Bird houses and bird feeders were very common workshop projects and someone was always introducing a new design – like my Dad's famous Peanut Butter Sticks. Recently, he invited my boys down to his workshop for their first bird feeder project. Excited as could be, they dressed themselves up in work helmets and tool belts, slipped on their shoes, and walked down the dusty stairs to Grandpa's workshop.
What a sight for their young eyes to take in! Wood shavings covered nearly every surface and there was a spread of tools bigger than a Sunday brunch! As I watched my boys build with their Grandpa, I began to realize that woodworking offers children so much more than a finished product. When children are introduced to real tools, their self-esteem sky rockets due to the level of adult trust being bestowed upon them. My oldest son felt grown-up, determined, focused, capable, and proud!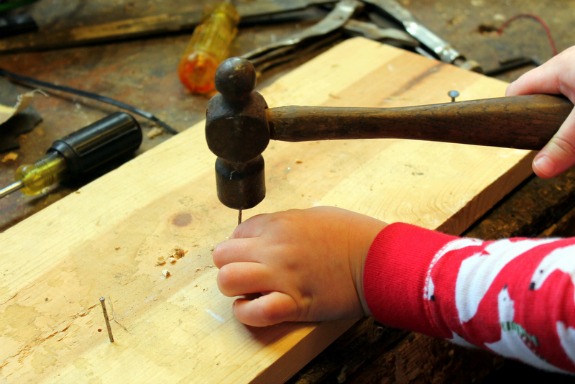 Working with real tools develops hand-eye coordination and fine motor skills. Listening and information recall skills are constantly tested, as the child must be safety conscious and demonstrate that they can be trusted to use the tools properly, safely and respectfully.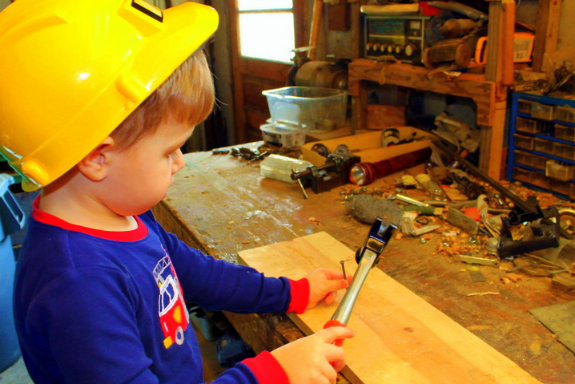 How to Build a Peanut Butter Stick Bird Feeder
You'll Need:
Drill with 7/8″ bit
Handsaw
A sturdy, thick, 16″ branch (or cut log) with bark
Rope
Natural peanut butter
Birdseed
NOTE: An adult must assist and supervise the child using the tools 100% of the time.
1. Cut branch to size.
2. Drill 5 alternating holes straight down through the branch, spaced 3-4 inches apart.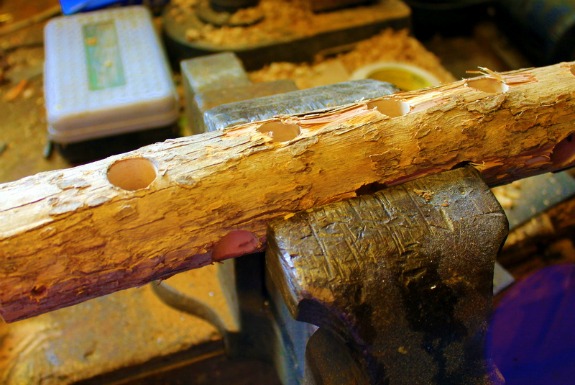 3. Drill a small hole near the top and insert rope to hang the bird feeder.
4. Combine the peanut butter and birdseed in a reusable container. Using a small knife or your fingers, fill each hole of the bird feeder with the peanut butter mixture.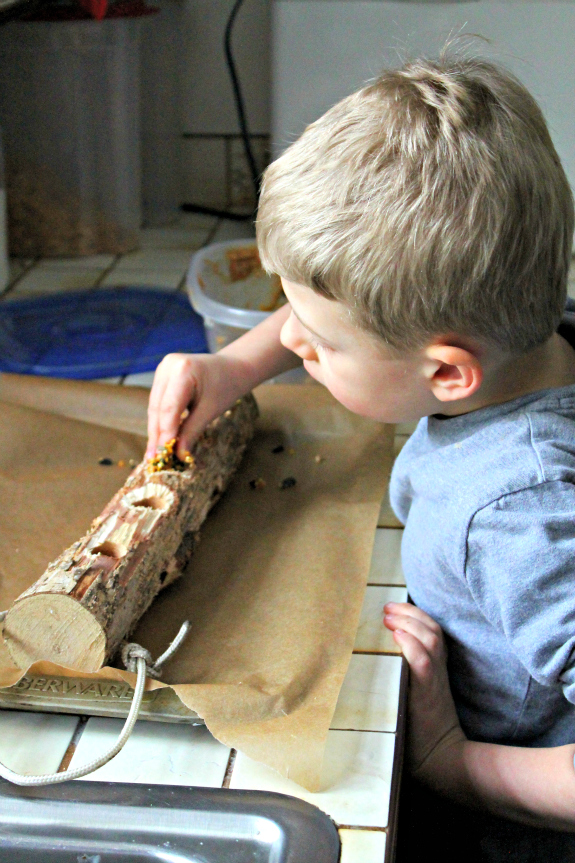 5. Hang and enjoy! This type of bird feeder readily attracts Woodpeckers, Chickadees, and Grey Squirrels.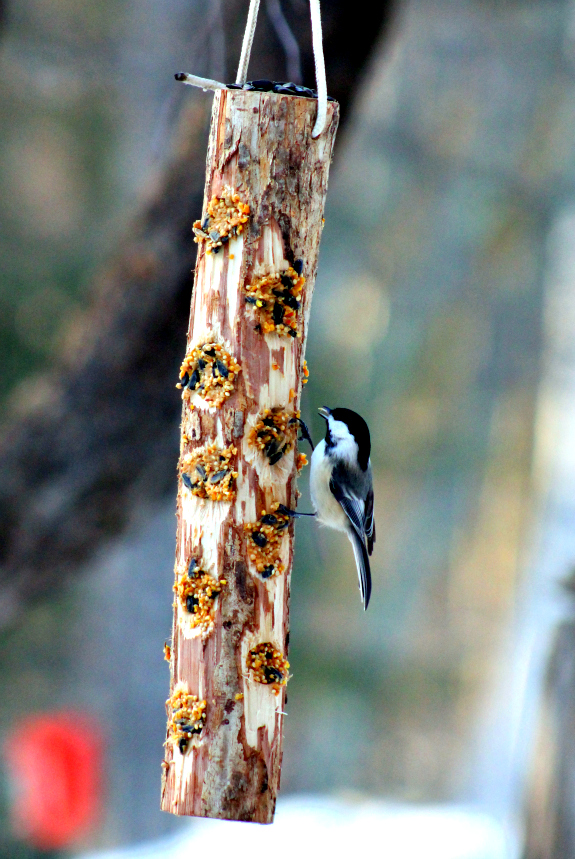 How do you encourage a sense of pride and capability in your kids?