Wondering what to do with the kids this Valentine's Day? Need an activity idea for indoor fun? Does your child enjoy building forts?? Then this activity is for you!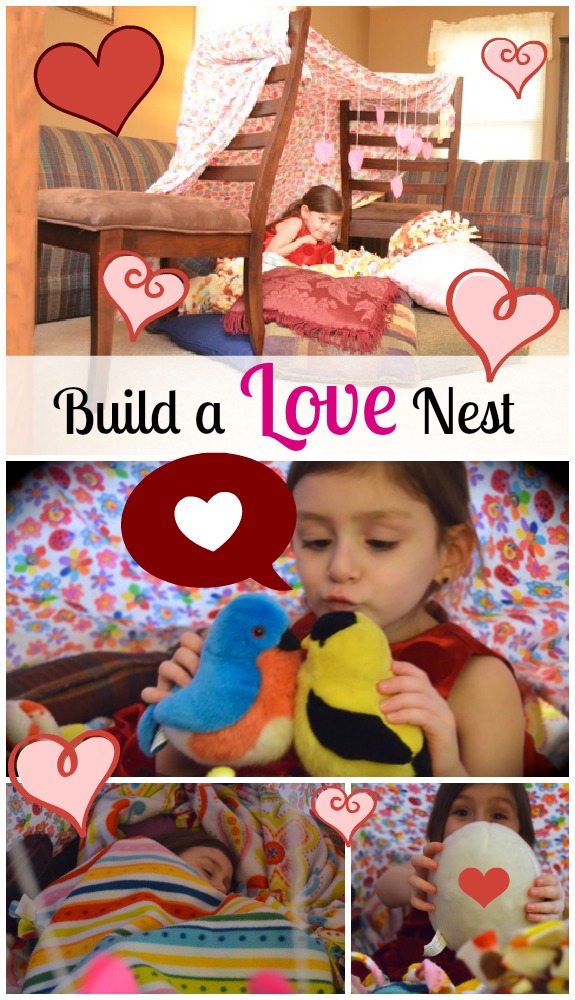 For a good time, gather up plenty of pillows, blankets, and a sheet to make a "nest". We decorated ours with heart-shaped sticky notes hanging from the top of the sheet to make a LOVE nest.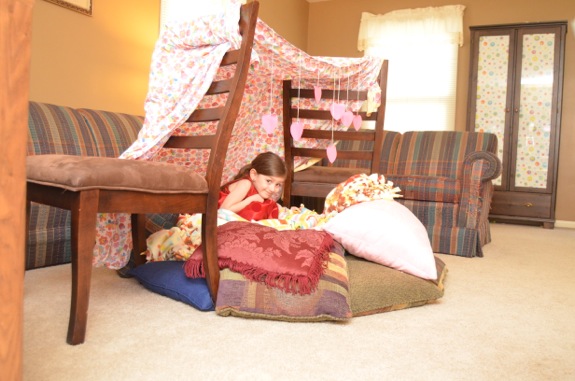 What sorts of things do you do in a love nest, you ask?? Pretend to be a mama bird and lay eggs, of course!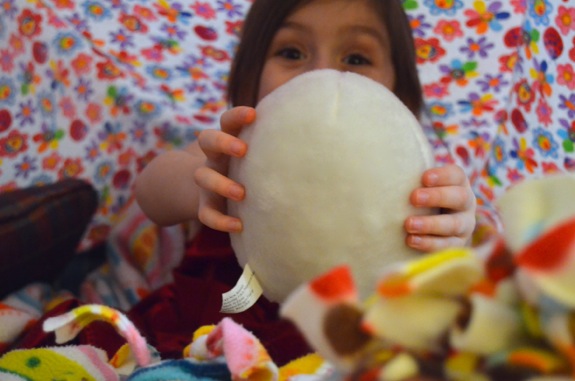 Once the eggs hatch into "love birds", you will need to feed them plenty of worms (gummy worms or pieces of yarn). They will be very hungry! They also will want to smooch you. Like, all of the time. It's a lot of hard work being a mama bird.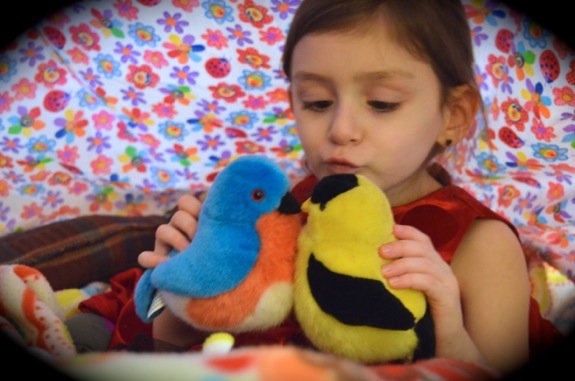 You can also read Valentine's Day stories, or my personal favorite…. settle in for a cozy afternoon nap. Shhhhhhh!!! Taking care of all these birds must have tired her out!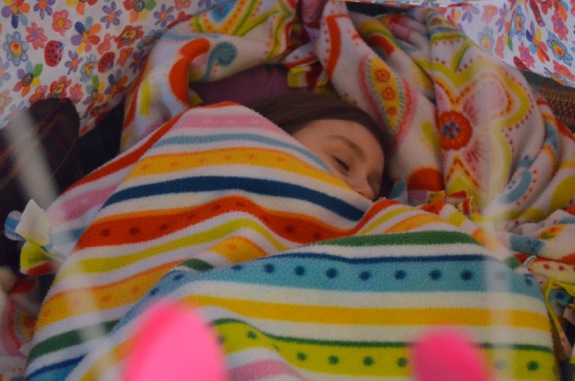 Have fun!!