Once upon a time, I gave birth to two very healthy bouncing baby boys.  They were pretty good eaters and meals/menus never produced an argument regardless of what was being served.  They ate a lot of amazing foods and it wasn't abnormal to hear my oldest order salmon and broccoli when we were out to dinner, which we encouraged over the kid menu options.
At that time in my parenting I had no idea what it was like to parent a picky eater, meal times were fun and I thought I had it all under control.  Fast forward to the birth of my youngest, a surprise baby girl.  When I held her for the first time I had no idea that her DNA would be so differently programmed and by the time we arrived at the toddler stage I had no choice but to face the reality that I had birthed a Picky Eater.  Yes, I had officially joined the ranks of many other parents faced with the daunting dilemmas that accompany feeding a picky eater.
I had two choices, give in to her eating habits or further develop my tactical parenting skills to include  diverting a picky eater, which is exactly what I did.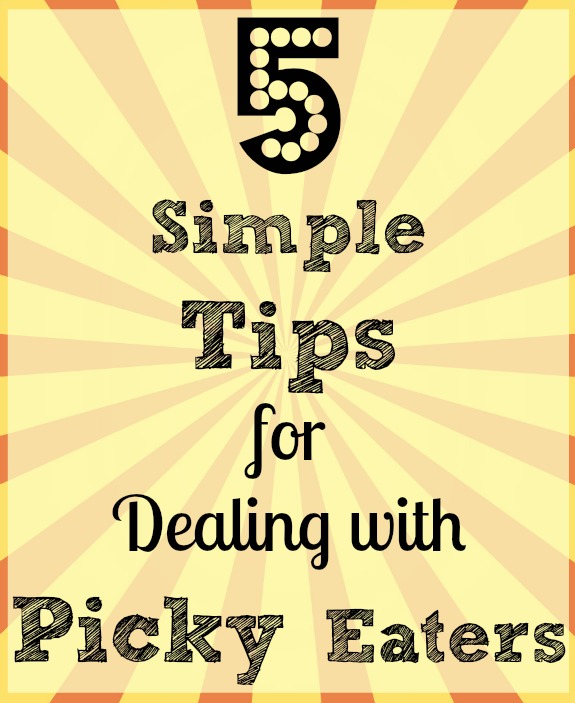 Now, my youngest has turned 10 and I travel around cooking with kids in a six state region and often share experiences from my own kitchen counters.  Here are the top 5 rules that we adapted that became part of our success in learning to work around the picky eater issues:
1.  Create an experimental kitchen: Establish rules with a plan to try at least one new recipe a week.  Over time it becomes part of the regular routine and as it becomes expected it slowly, but surely becomes accepted as part of your family habits.  You can always add a new twist that appeals to your child's imagination; visiting a country through flavors, aligning a recipe with your child's favorite movie, trying a best friends favorite recipe.
2.  Cook with your Kids: Studies have proven that the more you cook with your children and involve them in the process, the more they are willing to taste test and the healthier they eat over all;  I have had this experience with my own children.
Keep it SIMPLE! Your child does not have to want to be a chef to cook in the kitchen.  Let them lead the process, if they only want to pour in an ingredient or two, let them and pull out a simple project to go along with their interest.  But, if they want to spend more time, pick out something more lengthy and teach them as many skills as possible.
3. Sneak, but Tell:  I have been the queen of the sneak attack!  And, by this I mean adding in a surprise ingredients that your children won't eat alone.  However, the real key in the success of the 'sneak' is the 'tell'.  When the kids were little we had a 'thumbs up, thumbs down' voting process.  Whenever I got the 'thumbs up' I told them WHAT they had eaten to help open their minds to realizing that through recipes they could get healthy foods in their bodies that they might not eat alone.
4. The 10 Day Rule: I taught my daughter that our taste buds are always changing and as part of that reality we adopted the philosophy of re-trying healthy foods we didn't like at one time if it had been 10 days or more.  It was magical how often she did make a new addition and move a food from the 'dislike' category over to the 'like it' list.
5. Use the Produce Aisle as your Experimental Tool: When my daughter was young she became intrigued with the many varieties of squash that would be on display each fall.  We began to play a game and each week I would let her select one intriguing squash and we would bring it home to cook and taste.  Once the fall had passed, we continued to use the produce aisle as an experimental station with both seasonal tries and foods you could find throughout the year that we had not yet tried.