Need a quick Valentine's Day craft idea for the kids? Looking for a fun way to brighten up an otherwise cold and dreary day? Do you have coffee filters on-hand?? Then this heart window display is for you!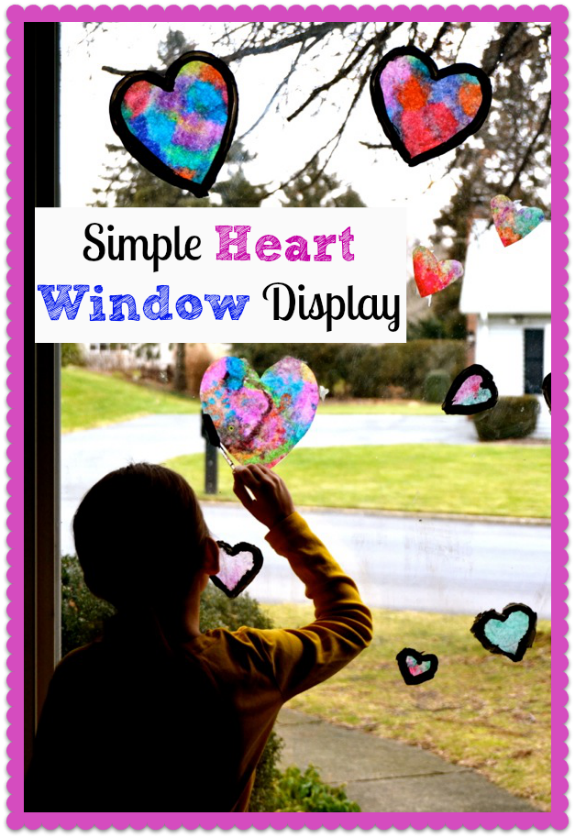 It has been awhile since we've last updated our front window with a new colorful display — a family tradition of sorts that never fails to make me smile! This time, the kids requested to make colorful hearts, and they didn't have to twist my arm. We started by painting several coffee filters with watercolor paints. Coffee filters are very inexpensive and they hold up well with water, so they are great for even little crafters who might over-water their paints just a wee bit too much!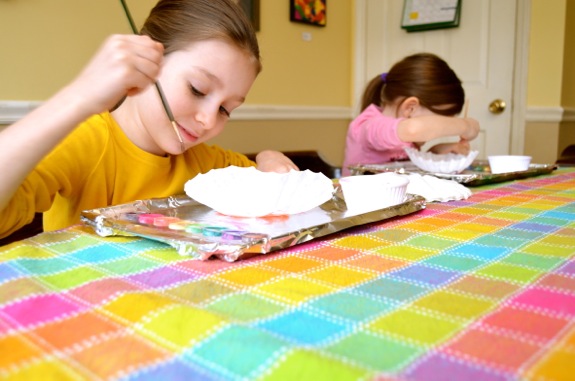 The kids always enjoy watching the paint blend on the coffee filters, and I can never resist painting along side with them. Many times, we catch up with one another and chat about our day while we're painting. Or, in Clara's case, she breaks out into song! In fact, I don't think she is aware that it IS possible to paint WITHOUT singing..??!?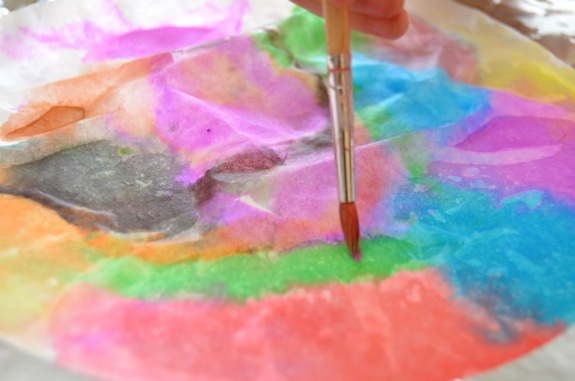 And this is what they look like once they are completely dry. Next, it was time to fold the filters in half and cut out several hearts! We thought it would be fun to include several hearts of various sizes for our window display.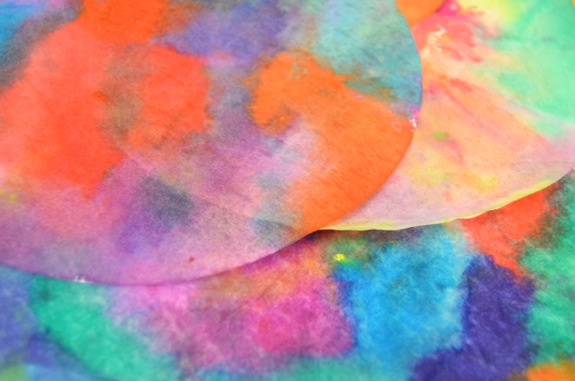 We made paint to use on the window — a bit of dish soap mixed with tempera paint works well for this. We've made several different window displays now, and have found that washable glue stick works well for attaching the coffee filters to the window, and this dish soap/tempera paint mixture wipes off easily from glass with a damp sponge. It may, however, stain other things, so be careful.
If you have window crayons on-hand, you could certainly use those instead.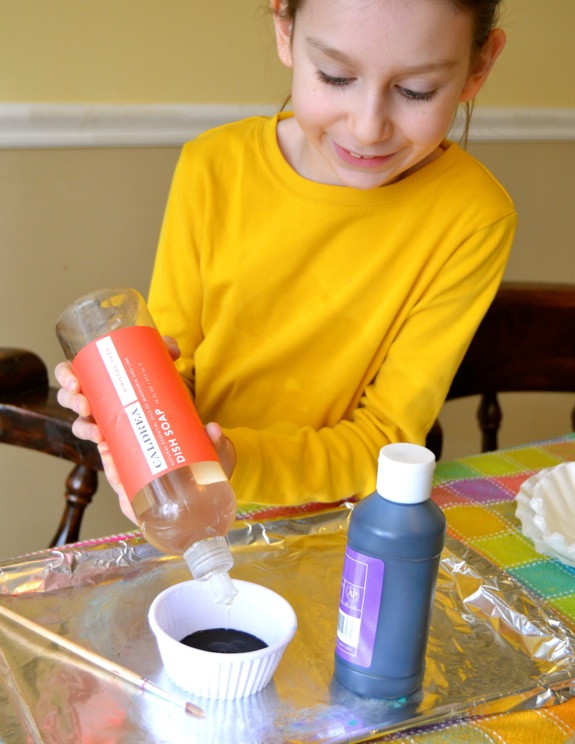 Attach the hearts to the window using washable glue stick, and then paint an outline, if desired.
And oh-how-it-was-desired.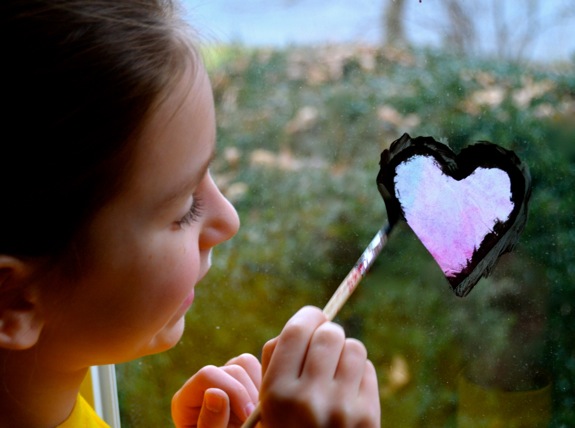 I love how little projects like this make the kids SO happy, and bring lots of smiles to our neighbors too! It's such an easy way to brighten up an otherwise cloudy or dreary day.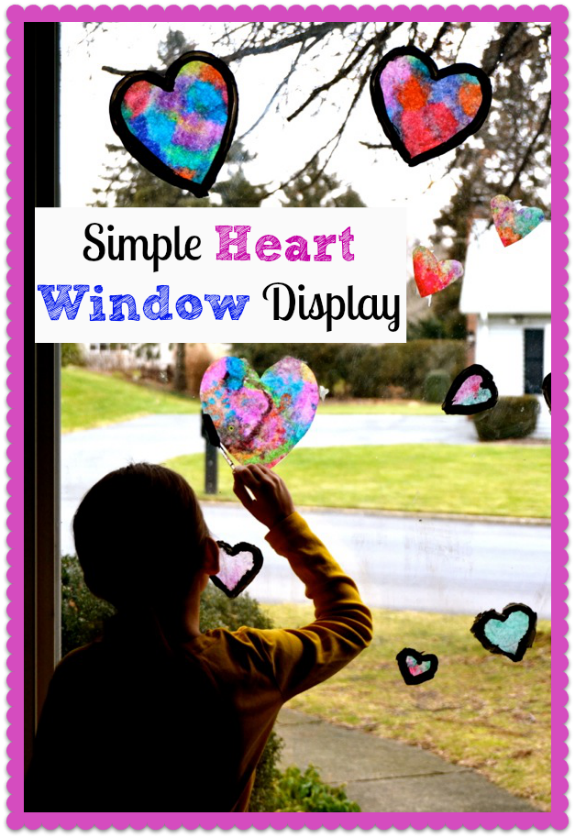 Have fun!!