As we head into the weekend, I wanted to share a super quick but effective learning activity you can do with the kids, or as we like to call it "Learning in an Instant".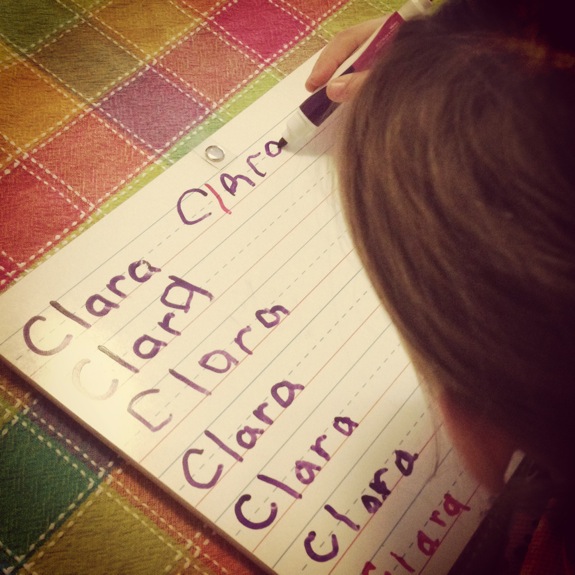 For this simple handwriting activity, you will need a wipe off board and wipe off markers. Write your child's name for use as a guide, and invite your child to trace over the letters using the wipe off marker. If your child is old enough, he may be able to write his name on his own. I found that my daughter was more inclined to do more handwriting practice for an extended period of time with the use of a wipe off board instead of traditional paper and pencil, and that it was much easier for her to erase any mistakes along the way.
Wishing you and your family a wonderful weekend!!