Valentine's Day is one of the best excuses to craft up special handmade gifts for the ones you love, and this invitation to create was a BIG hit here! Kids of all ages are sure to enjoy making Valentines with this process-based art project.
To make your own process-based handmade Valentines, you will need a good variety of art materials. Since the focus is on the process of the art, rather than the final product, this is a great way to introduce new materials OR use up some of those leftover supplies from other projects!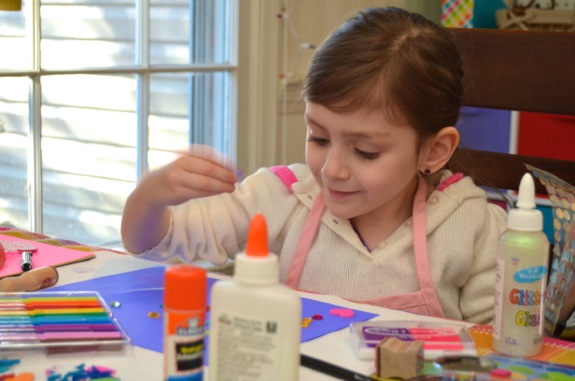 We used bits of ribbon, glitter glue, scraps of tissue paper, heart-shaped stickers, stamps, candy wrappers (especially gold foil ones), and markers. Once the materials were out on the table, I invited Clara to join me in some creative fun while keeping our family & friends in mind (since they will be the ones to receive our unique Valentines)! She was thrilled to explore all of these and to have the freedom to create whatever she wanted with them. There really is no wrong way to do this! If your child (or your inner child) struggles with perfectionism in art, this is a fantastic project to encourage exploration and creative expression. Give yourself and your child permission to play!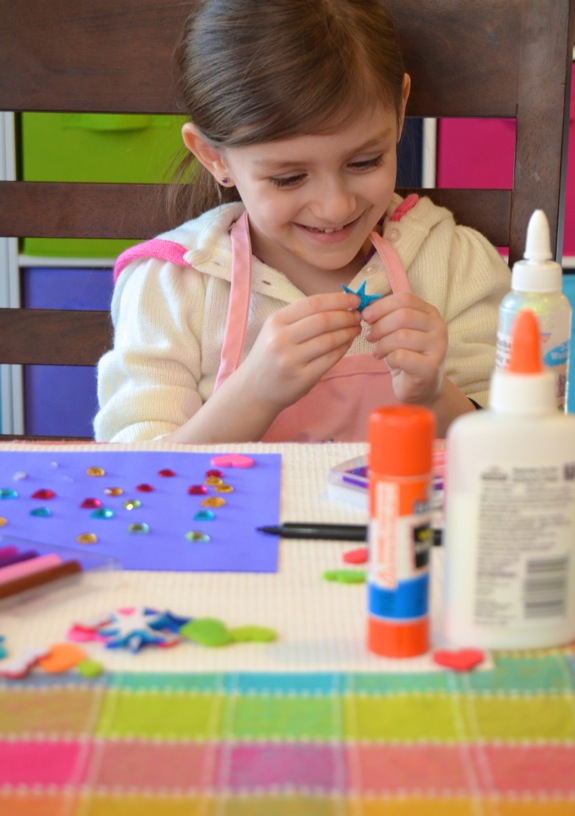 Give your one-of-a-kind Valentines to family and friends!
Have fun!!