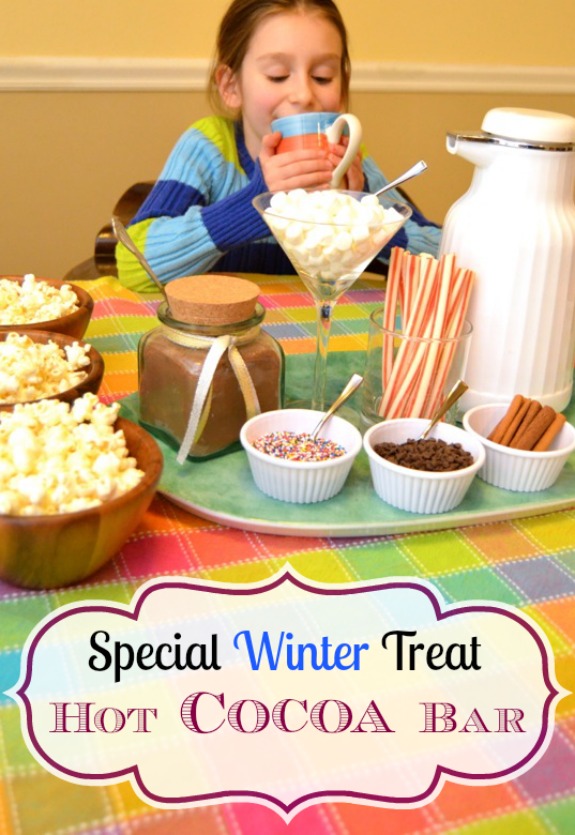 Happy Friday, friends! The kids have been extra good all week, and deserved an extra special treat. This little hot cocoa bar did just the trick! I wish you could have seen the looks on their faces when they saw this — pure delight!
Just some homemade peppermint hot cocoa mix and a few toppings we already had on-hand helped to make the afternoon extra special. We used mini chocolate chips, cinnamon sticks, sprinkles, and peppermint sticks. Some air popped popcorn was the perfect accompanying snack.
Later, I posted a quick poll on our Facebook page to see how our readers love topping off the perfect cup of hot cocoa. So many great ideas, and the possibilities are practically endless!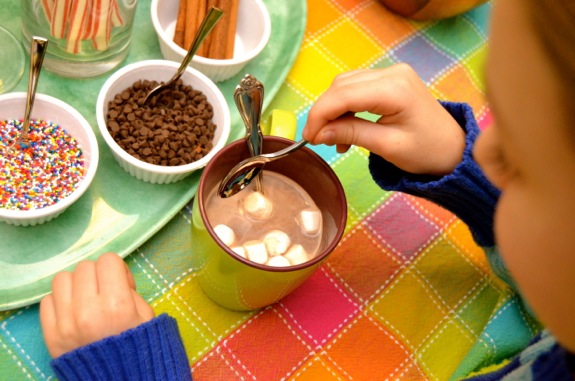 Sneak in some learning fun by keeping a chart or graph of which hot cocoa toppings are the favorites among the members of your family. You may spark some debate too. 😉
Have fun!!