Funny Kid Quotes
Do you need a good laugh? Here are some funny kid quotes from my silly little ones to help brighten your day.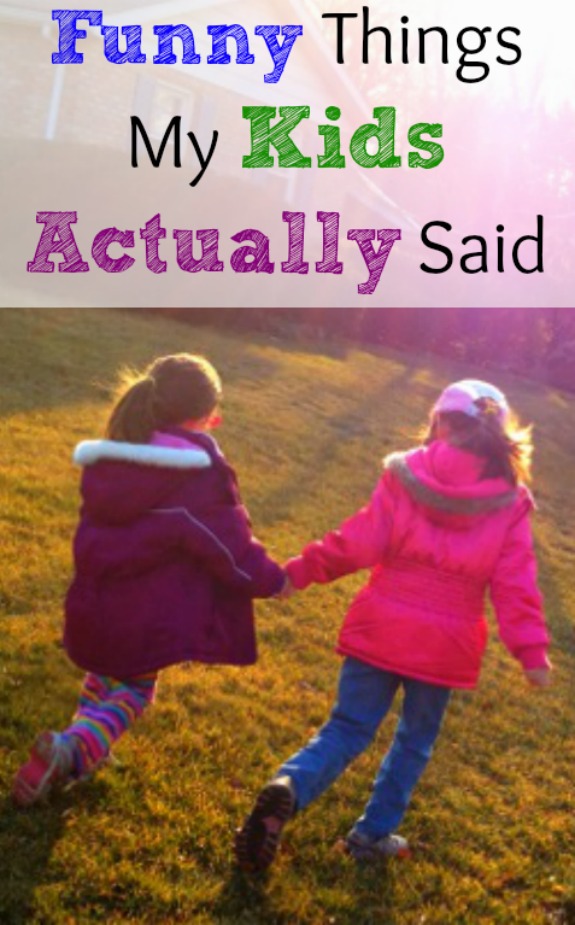 ---
Overheard from the living room one day.
4yr old (piling stuffed animals on the couch): Come on, kids! It's time to go to IKEA. Vrrooom… Vrrrroooommmm…
---
8 yr old: What's in this package?
Me: I ordered the book "What Do Illustrators Do?
". I thought you may like it, in case you want to be an illustrator when you grow up.
8 yr old: I already AM an illustrator.
I stand corrected.
---
4yr old (waving her magic wand): Abracadabra…. make Daddy come downstairs. Poof!
((pause. nothing happens.))
4 yr old (louder): I said… POOOOOF!!!
---
4yr old (waving her magic wand): Brrrrinnng!!
8yr old (unimpressed): That didn't work.
4yr old: Oh noooooo! My magic wand is out of batteries!!!
---
Me: Guess what's for dinner tonight… Calzones!
8 yr old (jumping up & down with excitement): Oh, WOW!!! I love calzones!! This is going to be AWESOME!!!!!!! ((pause.)) Uhh… what IS a calzone?
---
4yr old: (still sleepy. rubs her eyes, smacks her face.)
Me: What are you doing???
4yr old: I forgot to put on my good morning eyes.
---
8 yr old: Mommy, tell us a story about when you were little.
Me: When I was a little girl, there was NO internet.
((pause))
((both kids very wide-eyed.))
4yr old: Were there flowers????
---
Wishing you and your family a wonderful (and fun-filled) weekend!