Know what I love? Adorable little houses!! Know what's better than adorable little houses? Super-cute little haunted houses!! These beauties came from a lovely website called ConsumerCrafts.com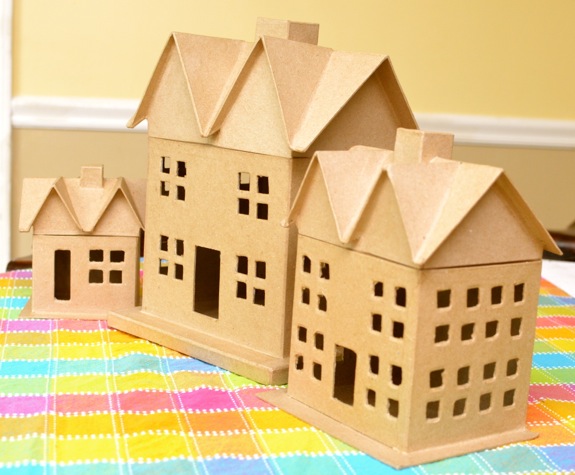 Before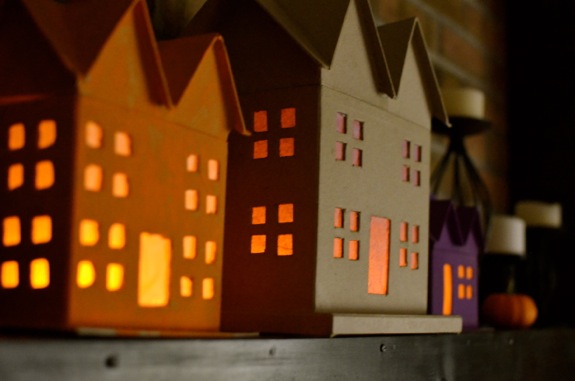 After
Consumer Crafts is an online craft store that offers a wide range of budget-friendly craft supplies for jewelry, scrapbooking, kid crafts, and just about any other craft supply you can imagine. Their shipping is super-fast, and I found them to have excellent customer service. Yay for affordable craft supplies!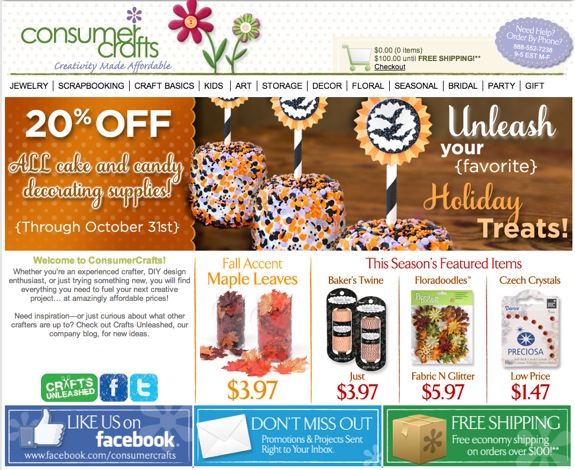 I thought the kids would enjoy painting up these little paper mâché houses, and I loved watching their faces light up at the opportunity to do so! We used kid-friendly washable paint. Clara chose to paint her house entirely in purple.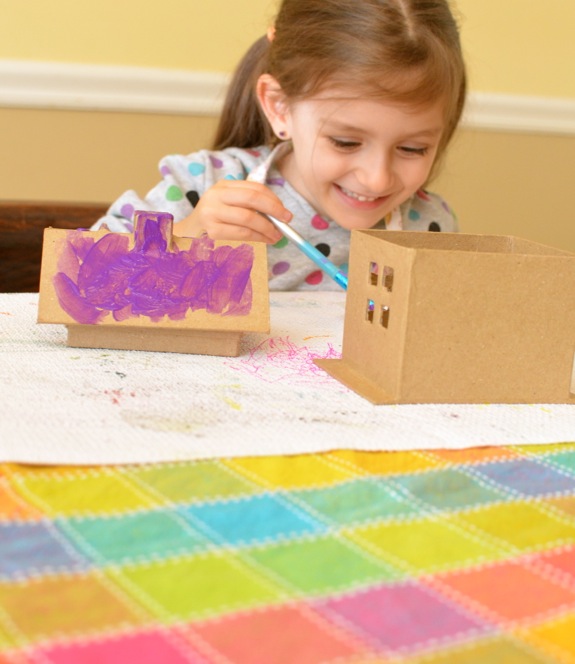 The kids were so proud of how nicely their haunted houses turned out, and I love that something so simple can make them so happy!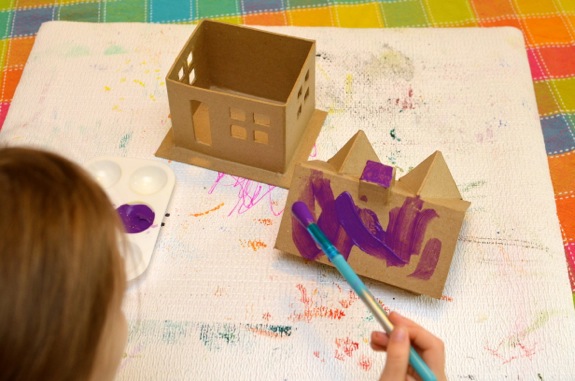 Emily chose bright orange for her house — so pretty!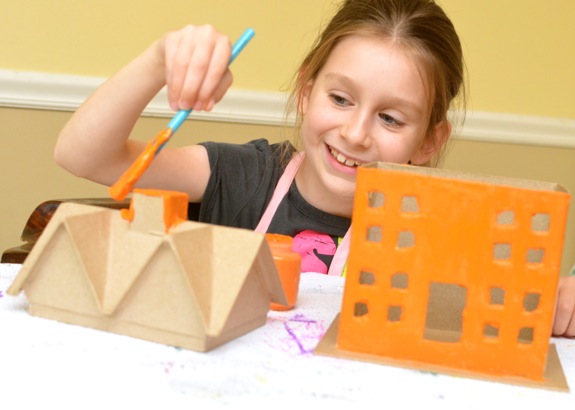 We chose to leave the largest haunted house unpainted, then waited for the paint on the other haunted houses to dry completely.
Next, we glued tissue paper to the inside walls using washable glue stick for a stained glass window effect. Lastly, we added some LED battery powered flameless candles to the inside of each house.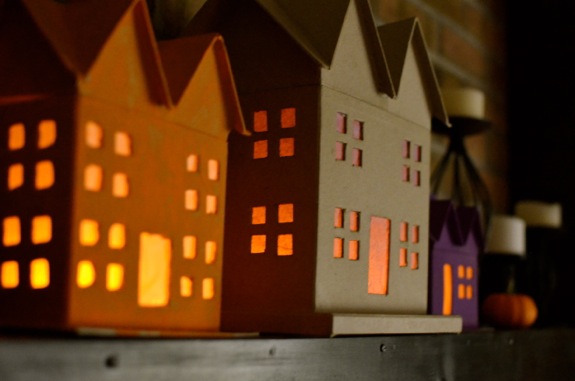 I love how beautiful these paper mâché houses look when on display above the mantle of the fireplace! They would make a festive center piece for a Halloween-themed table too.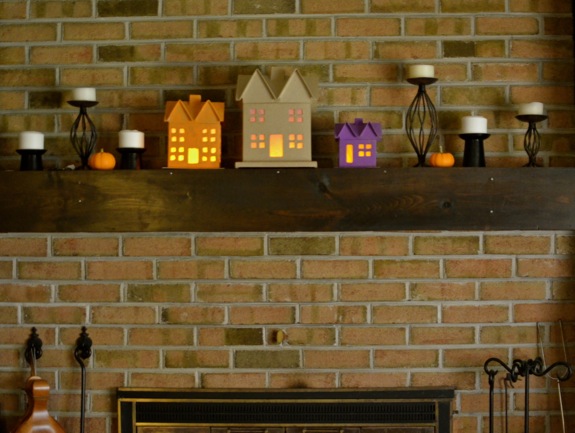 Have fun!!
ConsumerCrafts.com is also featuring a refer-a-friend contest! Details below…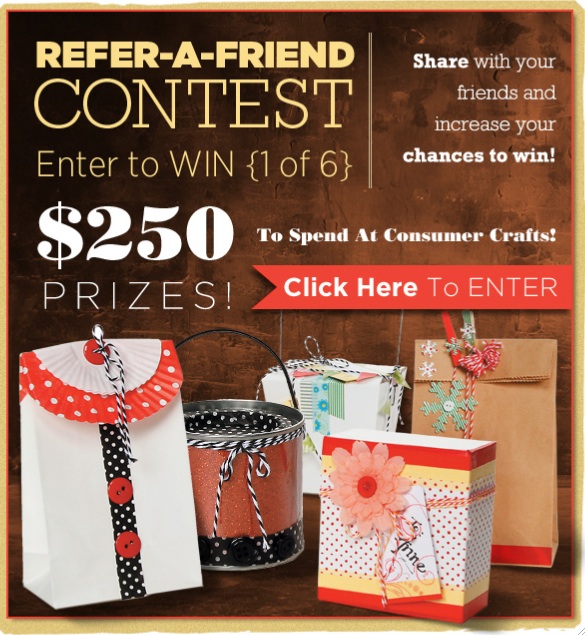 For more information on ConsumerCrafts.com, you can visit their website, blog, Facebook page, Twitter, or Pinterest.
Disclaimer: I wrote this post as part of a paid campaign with Consumer Crafts and Blueprint Social. The opinions in this post are my own.