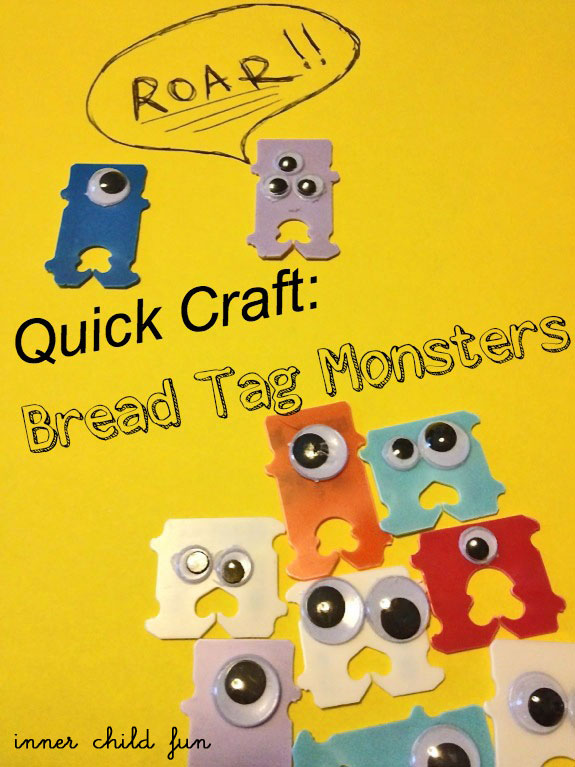 Looking for something fun to do with the kids this Halloween? Need a quick little craft project to keep the kids busy? Do you collect bread tags for no good reason?? Then this silly monster craft is for you!!
To make your own bread tag monsters, you will need: a collection of bread tags and self-adhesive googly eyes. Invite the kids over to add eyes to the bread tags to make silly monsters!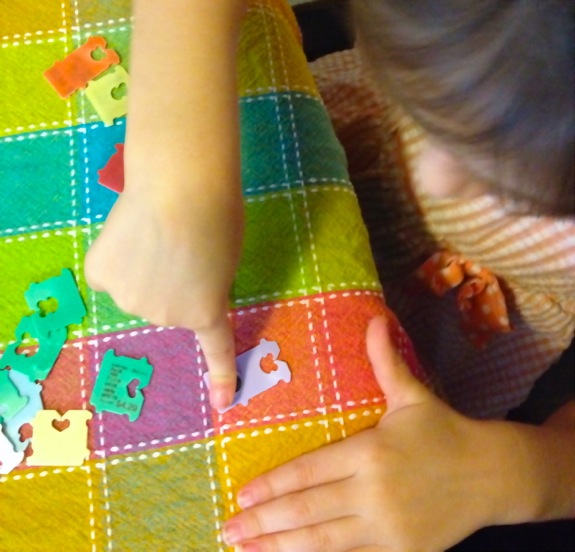 White bread tags make adorable ghosts! Look!! A ghost family!!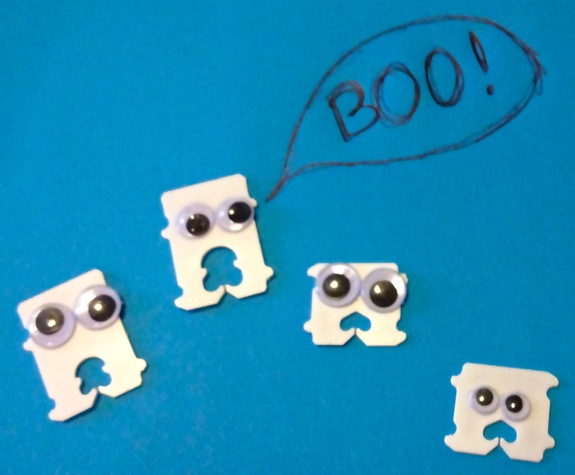 Be afraid. Be very afraid!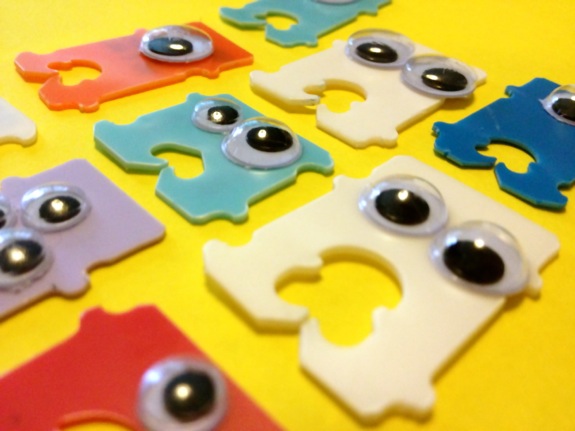 My kids loved playing with these, sketching up their own spooky backgrounds on paper, and just pretending to carry monster families around in their pockets. Great imaginative playtime fun — and super frugal!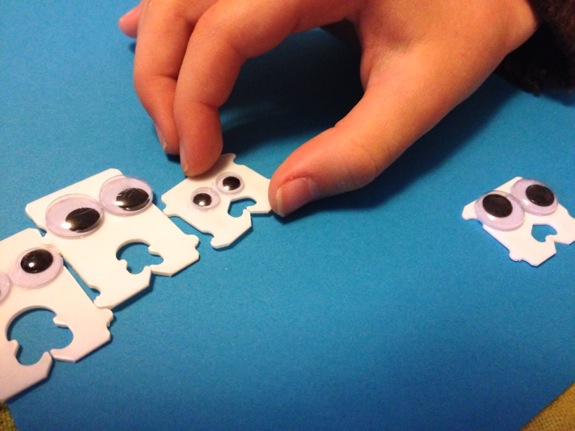 Have fun!!