Are you hosting a Halloween celebration with the kids? Need a quick craft activity to keep them busy? These cute little ghosts were a big hit around here, they were super quick and easy to make. Plus, they double as treat containers for the kids to take home too!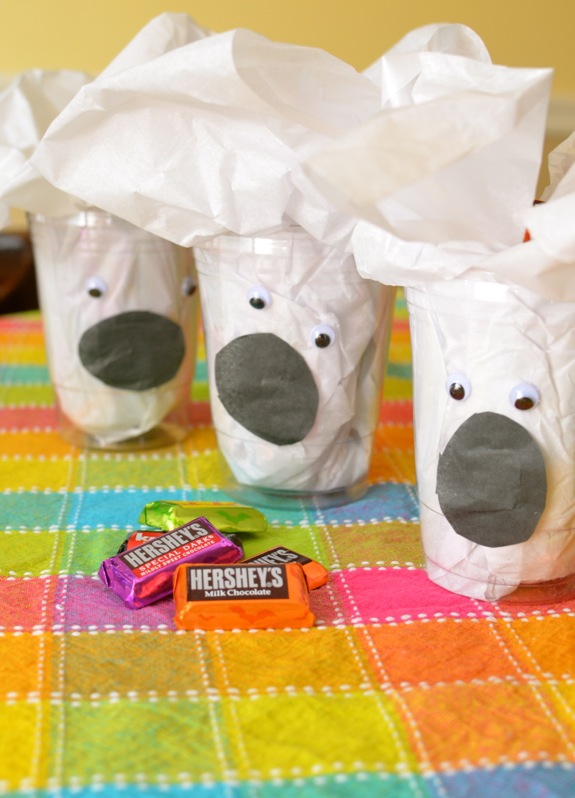 To make your own spooky ghost treat cups, you will need: clear plastic cups, white tissue paper, google eyes, and some black construction paper. Also?? You will totally need some tasty candy. A big thank you to Hershey's for sending some for us to "sample"!
First, invite your child to add the googly eyes to the clear cup. The self-adhesive googly eyes work well for this, and make it mess-free!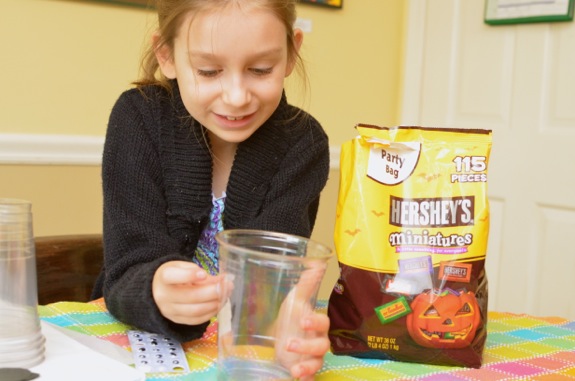 Next, add the mouth! We used some black construction paper and attached it with a bit of masking tape that was rolled onto itself to make a "donut".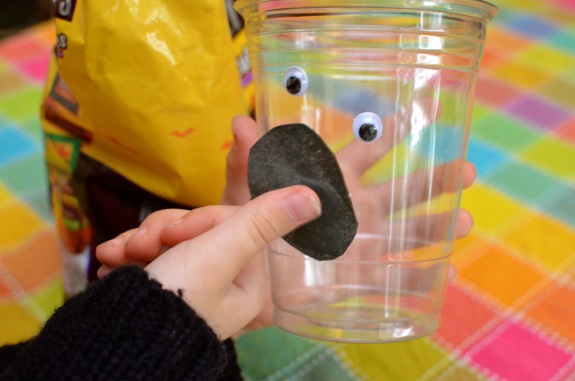 Add some tissue paper to line the inside of the cup, then fill with candy (or snacks)! Or more candy!!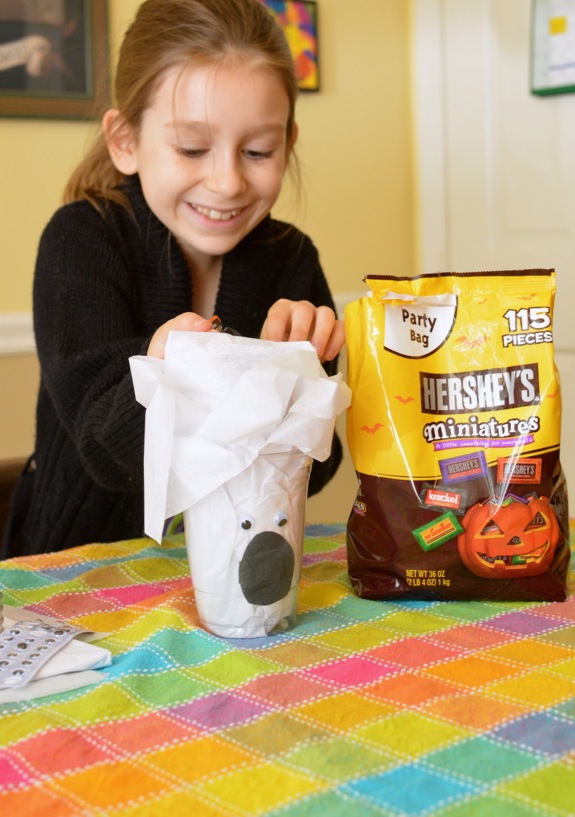 Admire your family of spooky (and cute) ghost treat cups!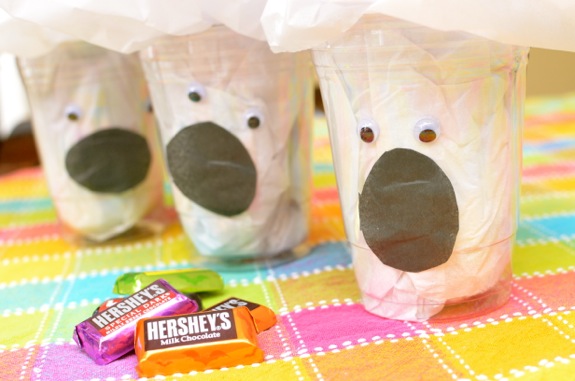 Have fun!!
PS: Looking for other great ideas to celebrate Halloween?? Check out CelebrateWithHersheys.com for more inspiration!
Disclaimer: I am participating in the HERSHEY'S BOO BLVD. campaign via Mom Bloggers Club. This post was sponsored by HERSHEY'S. All opinions expressed are 100% mine.