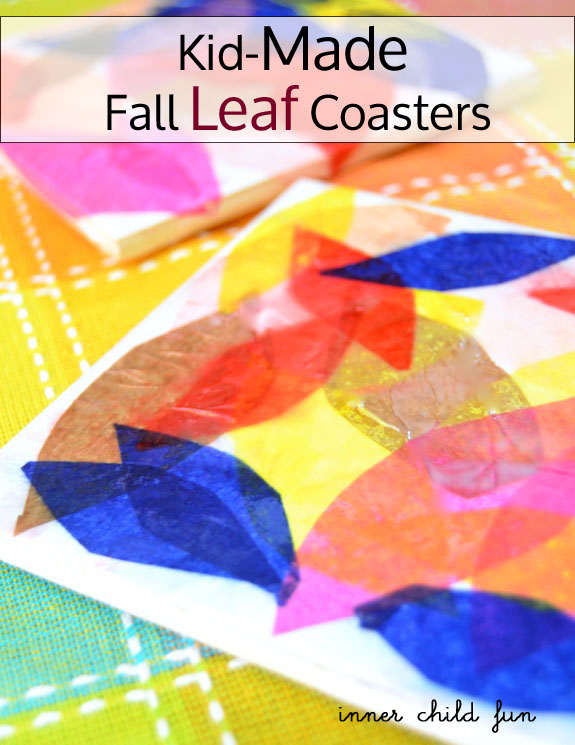 Please give a warm welcome to our new sponsors, Mod Podge, who generously supplied us with plenty of craft supply goodness!! When the package from Mod Podge arrived, I had a difficult time trying to decide which products to use first. So many interesting and pretty things — I already have several projects in mind for some of these!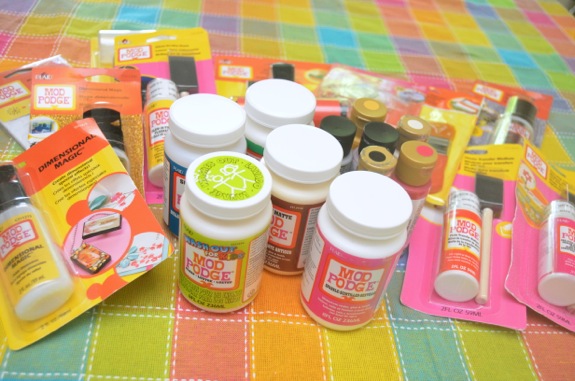 One product in particular really stood out to me. Since I do so many crafty projects with the kids, I was so happy to see a bottle of Wash Out for Kids Mod Podge!! I had no idea this even existed, and could not wait to give it a try!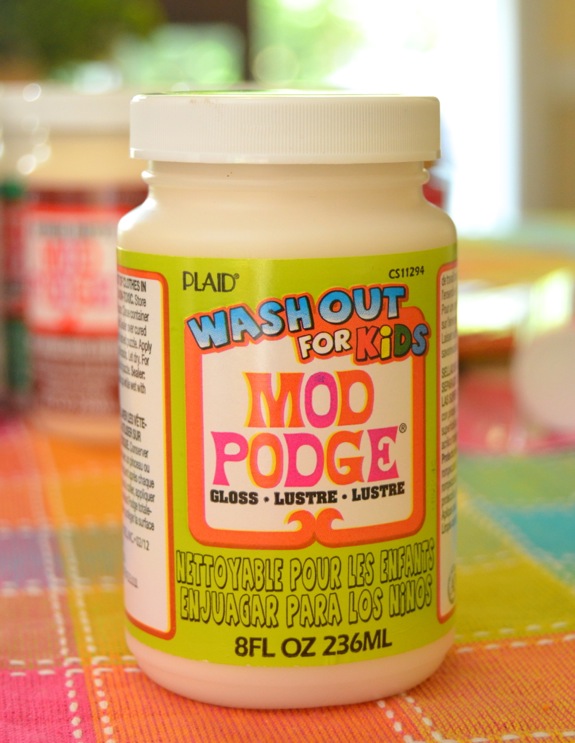 I invited Clara over to put the Wash Out for Kids Mod Podge to the test, and she was all too happy to do it! I cut up some leaves from tissue paper, and Clara applied a thin layer of the Mod Podge to a plain white square tile to make Fall leaf coasters. These tiles are very inexpensive, and readily available at any hardware store. They are perfect for Halloween decor, or any time throughout the Fall season!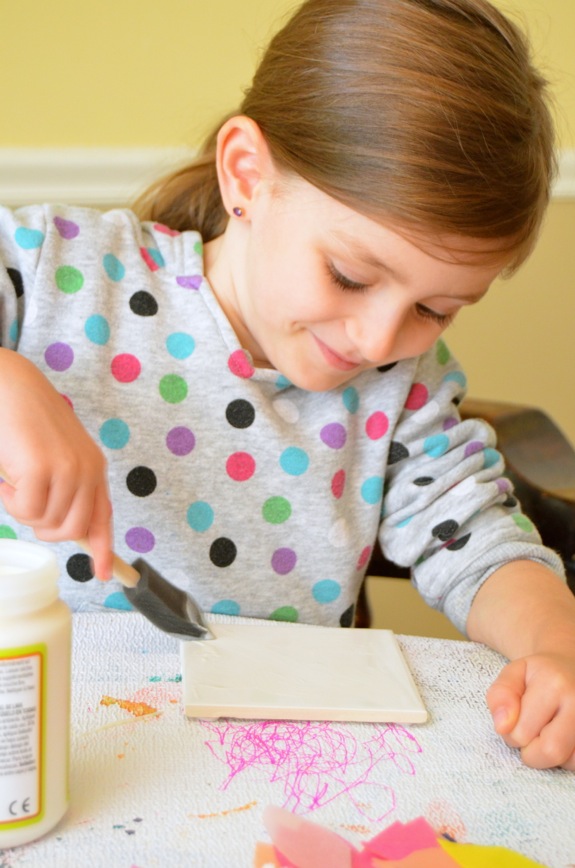 Once the Mod Podge was laid down on the tile, Clara loved arranging the tissue paper leaves onto the tile coaster!! I love the bright Fall colors she chose!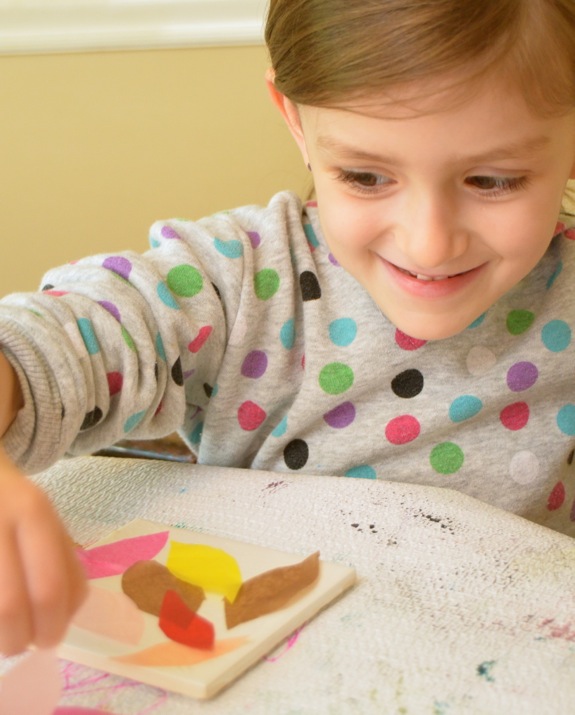 Next, I showed her how to add another thin layer of the Mod Podge on top for a glossy finish that keeps all of those pretty tissue paper leaves in place. If you'd like to reduce the tackiness of the Mod Podge, you can apply a layer of clear acrylic varnish, but I didn't find that to be necessary.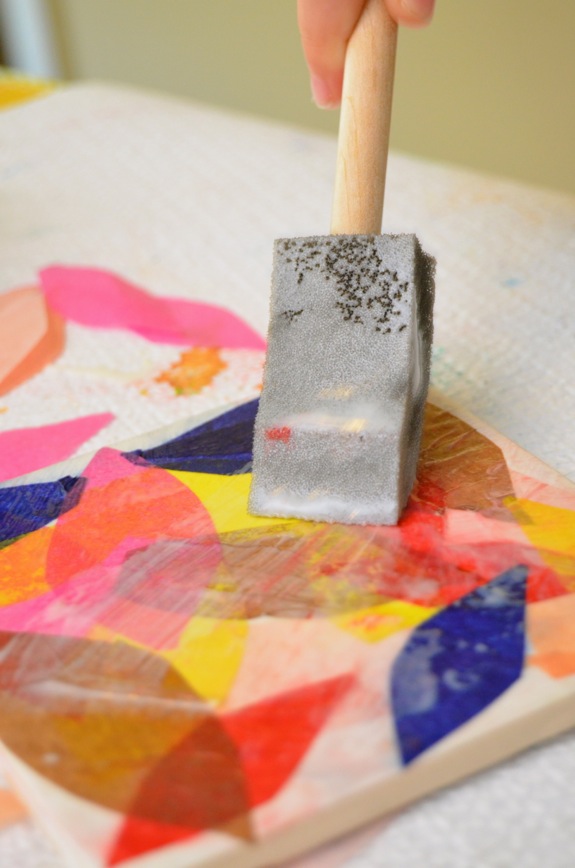 I love that each one of these coasters is unique, and that there's really no wrong way for kids to do this. They make wonderful gifts to celebrate the Fall season!!
Have fun!!
Mod Podge is made by Plaid Crafts. You can follow Plaid Crafts on Facebook, Twitter, and Pinterest for plenty of crafty inspiration.
Disclosure: I wrote this post as part of a paid campaign with Mod Podge and Blueprint Social. The opinions in this post are my own.