During a recent trip to the local thrift store, I happened to spot these adorable vintage handmade wooden animals. They were begging to be used for some pretend circus play!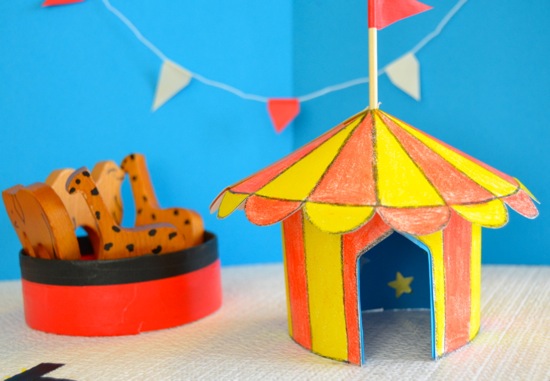 I was about to create a little printable circus tent for you to download and print out your own, but the very nice folks over at First Palette beat me to it! And it's free!!
Clara loved helping me put the tent together, and used lots of foil star stickers to decorate the interior of the tent. As for me, well, I had entirely too much fun coloring and assembling this CUTE playset!!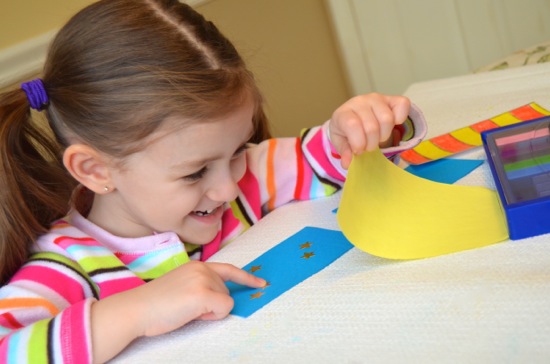 Clara was particularly happy to find out that the top of the circus tent could be removed…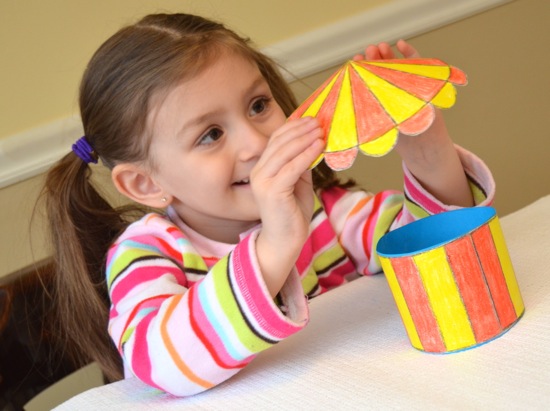 …. so she could play with the animals and other wooden peg dolls inside the tent!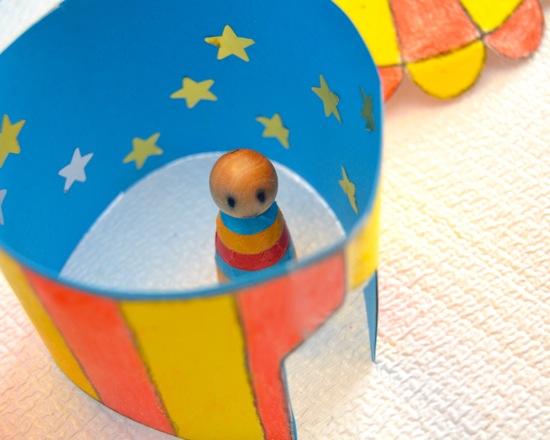 Then it was time to PLAY!!
Check out that peg doll's moves on the balance beam — I know, right?? Totally awesome.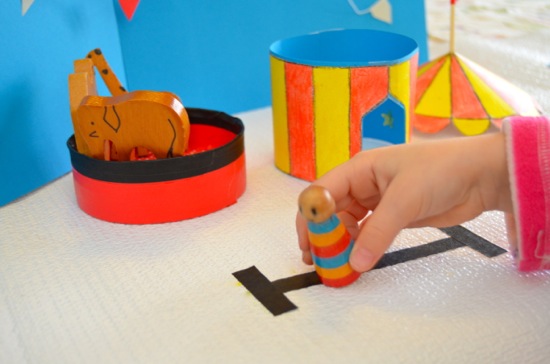 The giraffe wasn't quite so brave.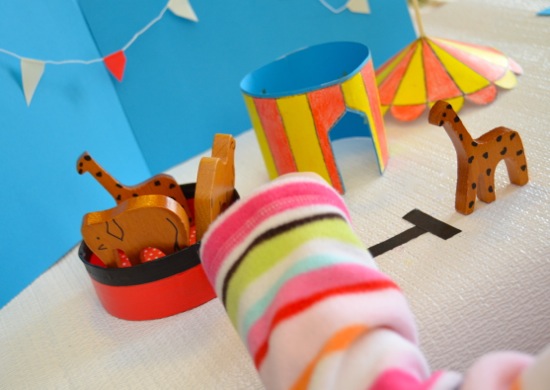 Be sure to visit First Palette to download and print out your own circus tent (they have printable animals too!!)
Have fun!!
Disclaimer: Absolutely no animals were harmed in the making of this post. Sheets of paper, an empty oatmeal canister, and some masking tape on the other hand…….