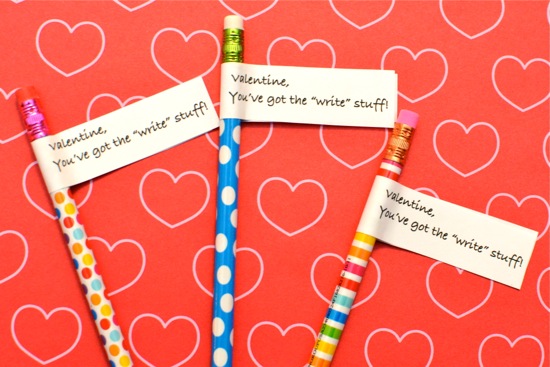 Looking for a fun, useful, non-food Valentine treat to give to friends?? Something that's super quick and cheap to make?? Then get yourself over to Target's dollar section where you can buy pencils in packs of 10 for $1. Make some fun tags to go along with them!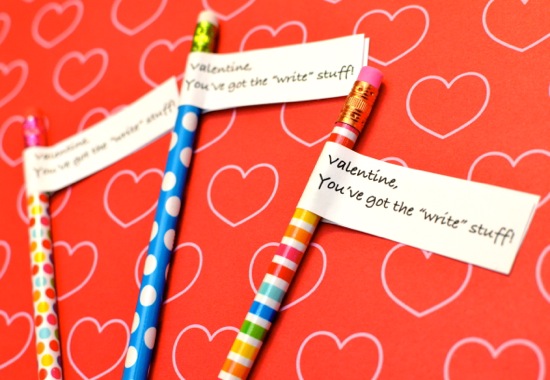 Want to make some of your own?? I've made a free printable just for you! –> Download the .pdf here!
The front says, "Valentine, You've got the 'write' stuff!" and the back says, "To" and "From". Use some double-sided tape to attach the tags to the pencils.
Easy, festive, and very frugal!!
Have fun!!