I just got back from spending a week with my lovely friends from Melissa & Doug at Toy Fair — Amy from TeachMama and I had so much fun and felt so welcomed by the everyone!! We met some amazing bloggers, did lots of live-tweeting, and got a behind-the-scenes look at some of the newest toys! Also?? Do you know how awesome the entire team is from Melissa & Doug? Totally. Awesome!!
Here's a little sneak peek!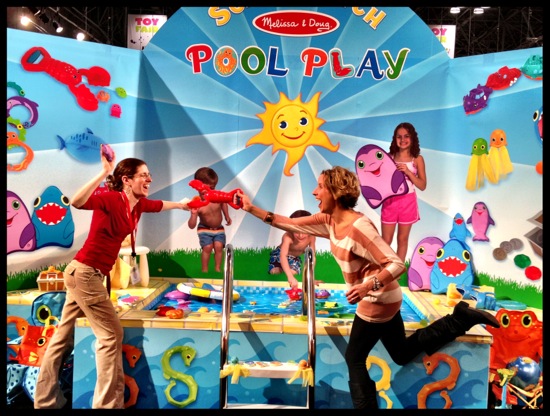 We had a lot of fun hanging out by the pool, and playing with the entire new line of Sunny Patch Pool Play toys — especially Louie the Lobster and Shark Hunt!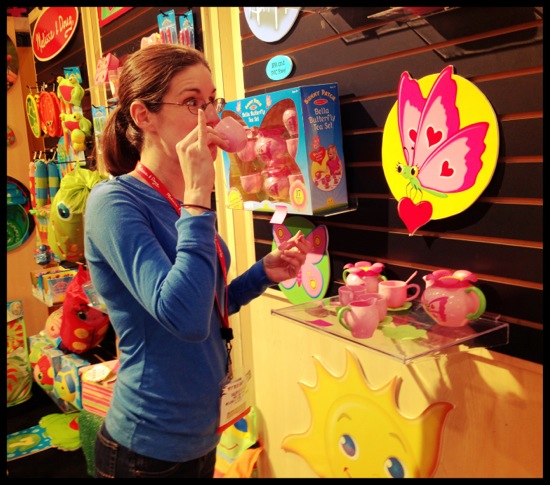 I couldn't resist playing with the new Bella Butterfly Tea Set! It is adorable!!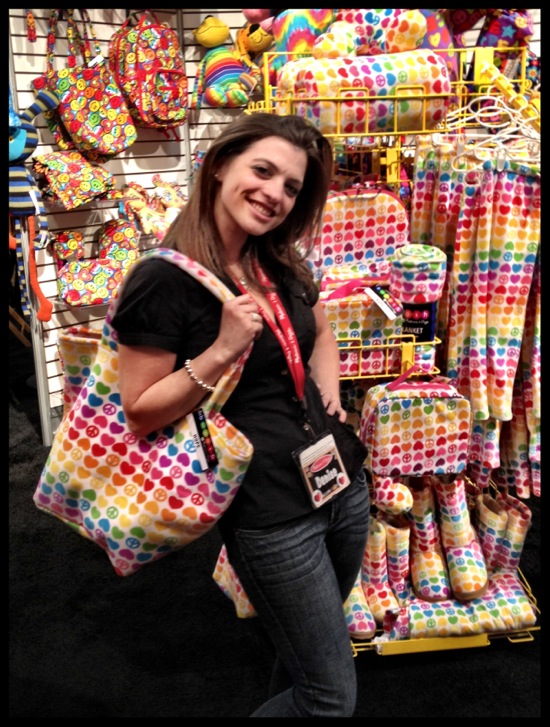 My friend Denise from Melissa & Doug can totally pull off the super fun and colorful look of the new "bee posh" line of clothing and accessories. I LOVE these!!
Here's a short video by the Toy Association showcasing some of the fun from Day 1.
If you're ever at Toy Fair, be sure to stop by the Melissa & Doug booth, say hello and take a tour!!
For more information on the Melissa & Doug Blog Ambassador program, click here.