Know what I love?? Surprising the kiddos with little gifts and treats for Valentine's Day to let them know how special they are! And you don't have to spend a lot of money to do it.
A BIG thank you to our lovely Pinterest contributor, Stacy from Kids Stuff World for pinning these inspiring ideas from around the web!!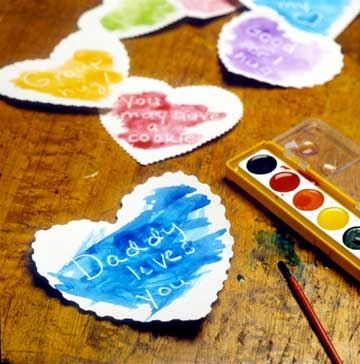 Secret Valentine Messages — Hide these hearts with messages written in white crayon around the house, then invite the kids to paint with watercolors over top to decode their secret messages!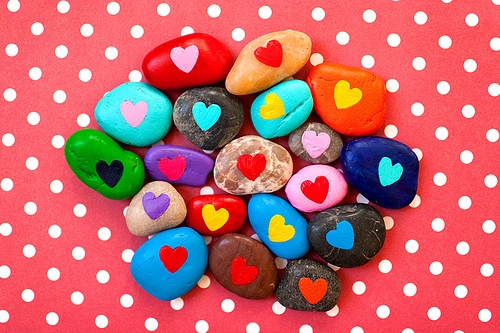 From Color Me Katie — For a gift that keeps on giving, give your little ones some painted rocks, then distribute them all over your neighborhood for people to find and brighten their day!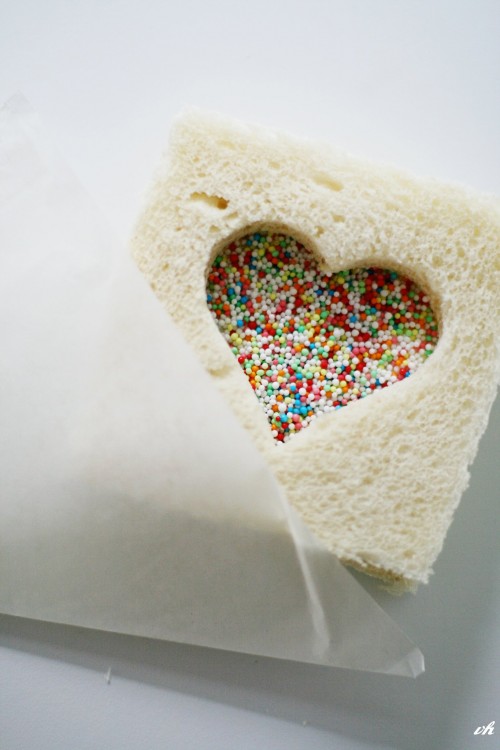 Surprise the kiddos with something extra special for Valentine's lunch.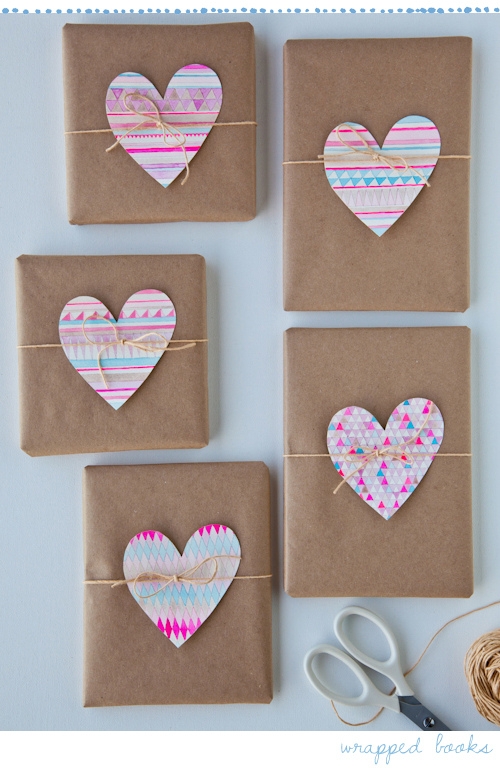 Foster a love of reading by giving a book instead of candy. I love how beautifully these are wrapped! See the full tutorial at Decor8…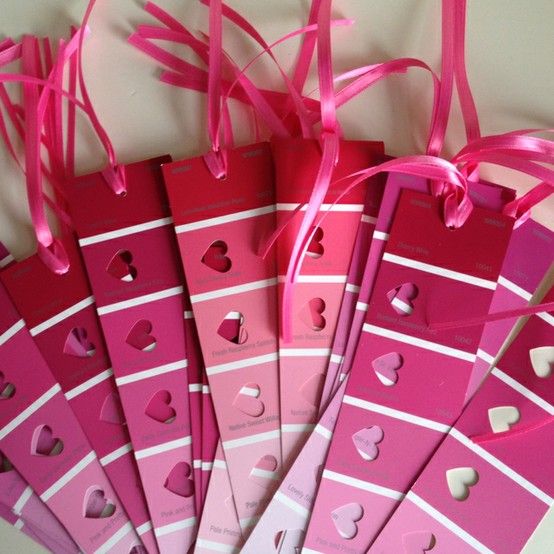 ….and you may want to make a paint chip bookmark to go along with it!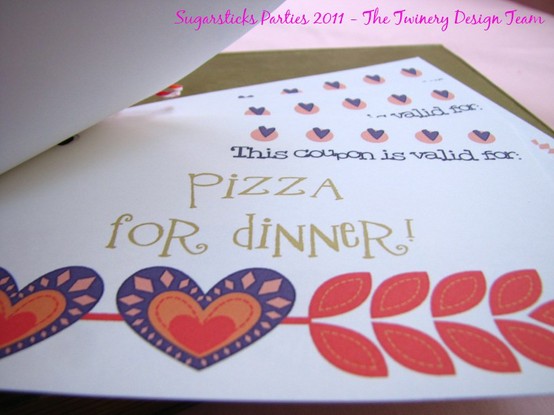 Download a free printable Valentine's Day coupon book from The Twinery Blog.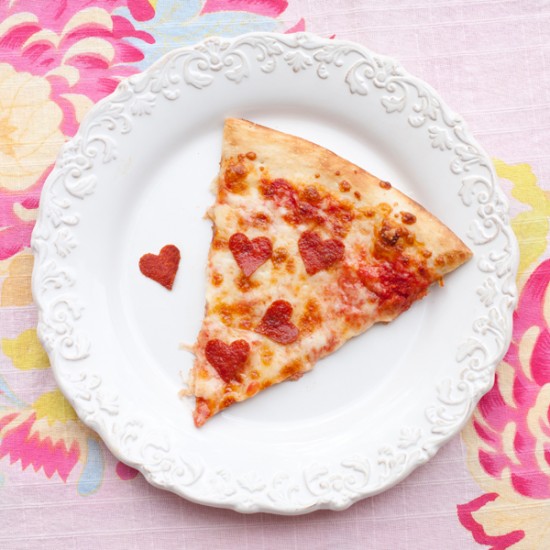 What kid wouldn't love this special Valentine Pizza dinner??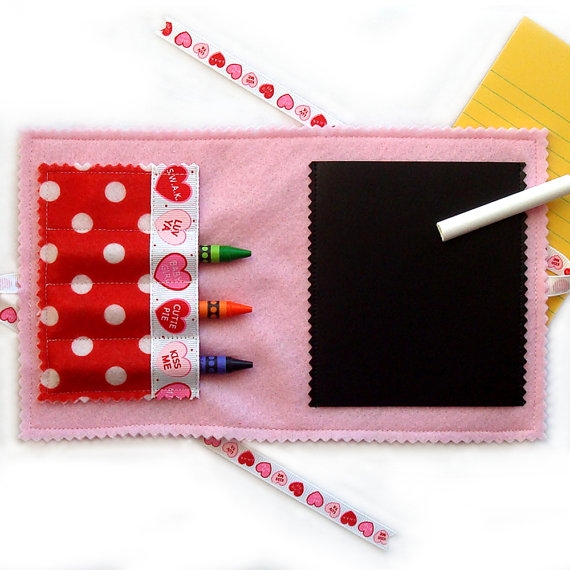 Inspire some creative coloring fun with this on-the-go crayon wallet and chalkboard mat. Can't make your own? They are on sale now at Lil B Designs Etsy Shop.
There are lots more fun and festive ideas for Valentine's Day gifts and treats on our Pinterest board — You're going to love 'em! ((Thanks, Stacy!!))