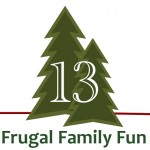 It's Day 13 of the Creative Christmas Countdown and that means it's my turn to share a special way to spend some holiday time with the kiddos! We chose to make handmade wrapping paper because it's getting to be a real tradition around here. What I love about handmade wrapping paper is that there really isn't a wrong way to make it, plus it's so much more FUN to make your own!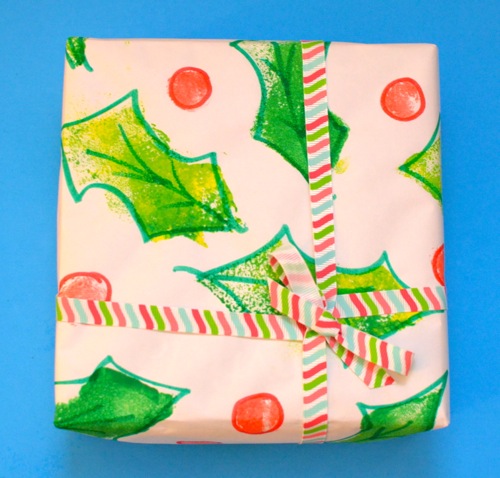 I cut a super-cheap sponge into a holly leaf shape, and invited Clara to stamp with it all over a sheet of freezer paper. Fun!!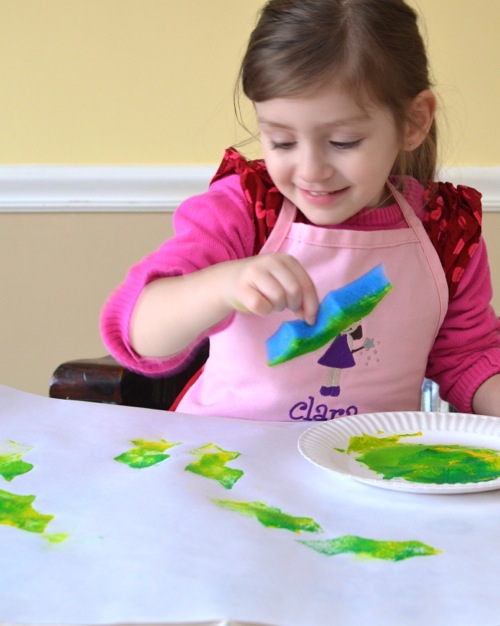 Next, she added some berries using a cork for a stamp! No corks on-hand? A cut carrot will work nicely for this too.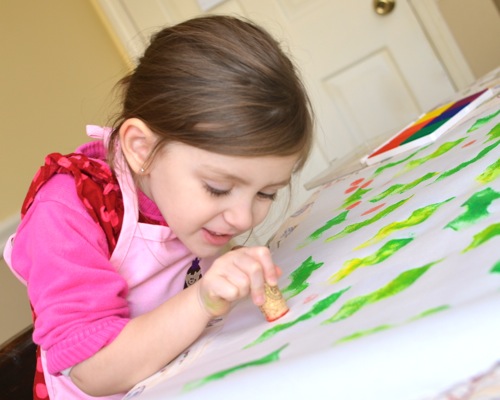 So pretty!!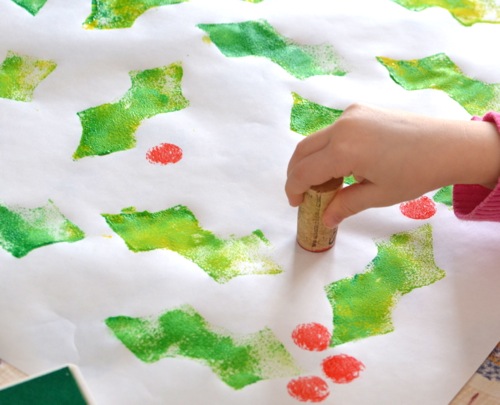 It helps if you smile and laugh while you stamp! Extra bonus points for singing Christmas carols too. She loved this part!!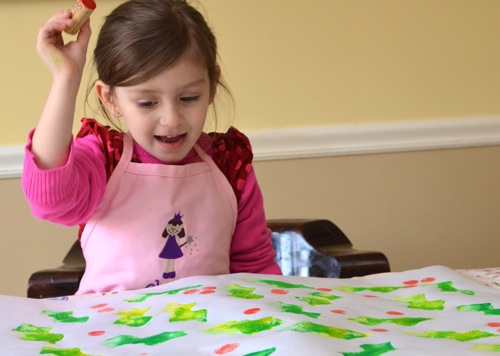 Allow to dry completely, then outline with marker (if desired), and wrap up your holiday gifts!!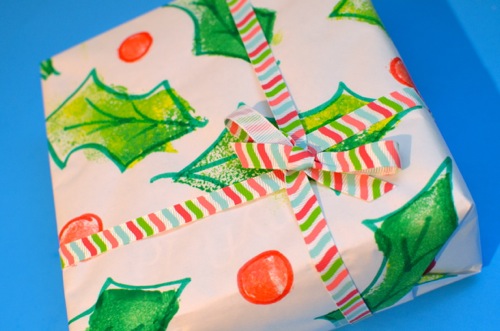 Frugal, festive, and so much fun!!! Last year's handmade wrapping paper design can be found here.
If you haven't already seen the Creative Christmas Countdown, you should definitely take a look — it's not too late to follow along with all the wonderful crafty fun.