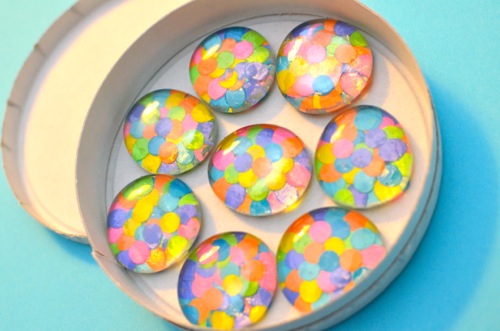 These glass magnets were so fun (and very frugal) to make! I love that Emily had a very active role in crafting these and that each of them is unique. We had hole punches from colored paper that were leftover from another project. With a little Mod Podge, Emily adhered the dots to the flat back of some large glass gems from the dollar store!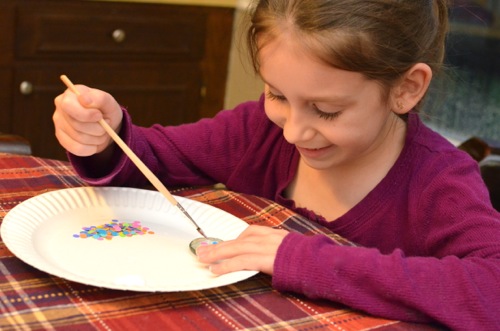 She loved how colorful these turned out, and remarked that it looks like a party is going on inside each glass gem! Once the Mod Podge had completely dried, I used some hot glue to attach a magnet to the back of each one. Super easy!!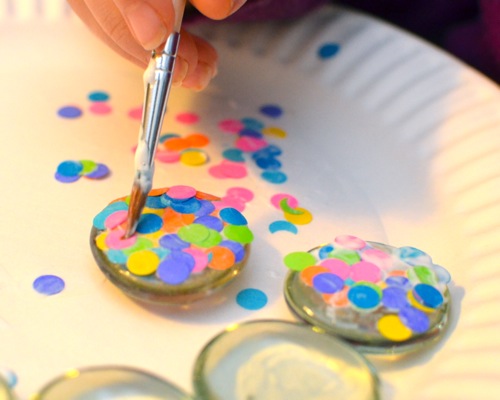 They make quite a festive set, don't you think??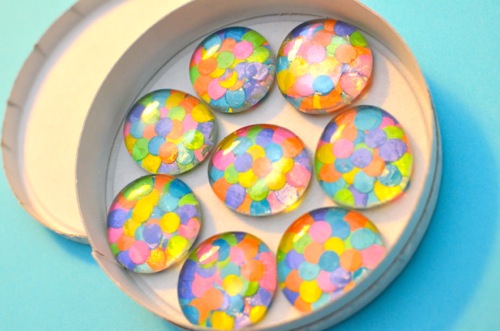 We used the same technique to make magnets using the girls' artwork and photos too — I think these will make fun gifts for the grandparents, aunts, and uncles!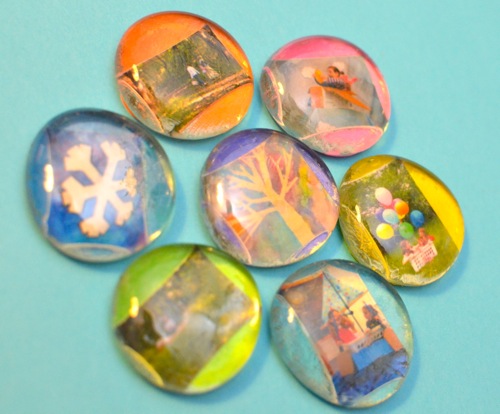 Have fun!!