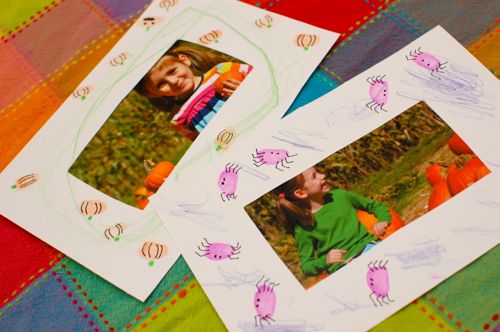 Clara and I had lots of fun crafting these festive photo frames for Halloween, and we cannot wait to mail them off to faraway family and friends! It was a super-quick project that she could do with very little help from me.
For the spider design, I cut the frame from a sheet of thick cardstock paper, and invited Clara to draw some spiderwebs! What's that? You didn't know spider webs were purple?? Well, they should be!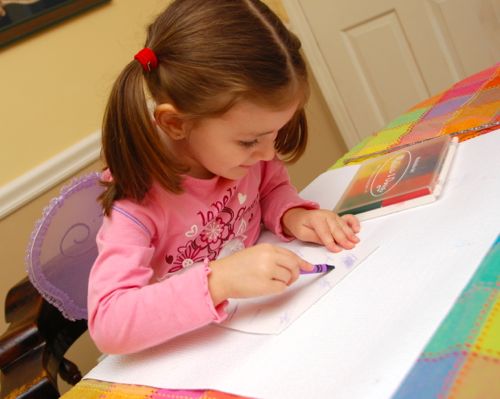 For a fun time, try your frame on for size… This one is perfect!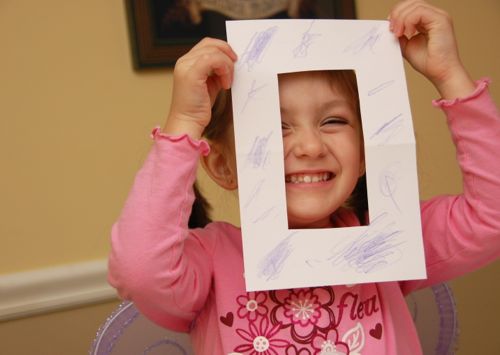 Use an inkpad to make thumbprint "spiders"!! Don't have an inkpad? We love this one from Melissa And Doug. Extra bonus points for crafting while wearing fairy wings!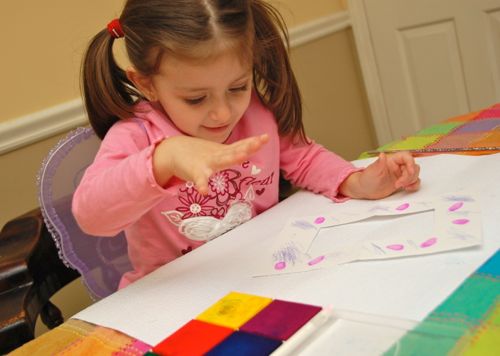 We set the spider design aside, and got to work on the pumpkin patch frame. Clara used a green crayon to draw the pumpkin vines all along the edge of the frame.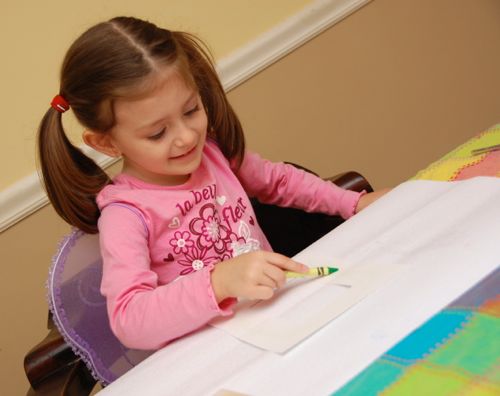 Now, some orange thumbprints!!! Aren't thumb-printed pumpkins the cutest??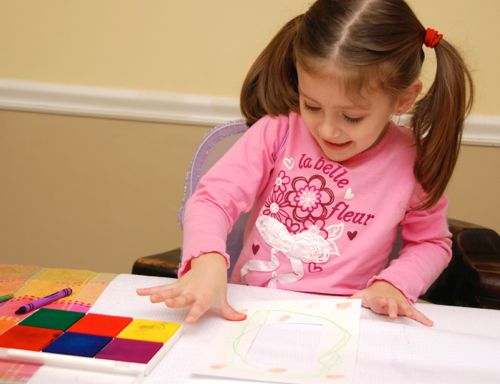 It helps if you wave your magic wand.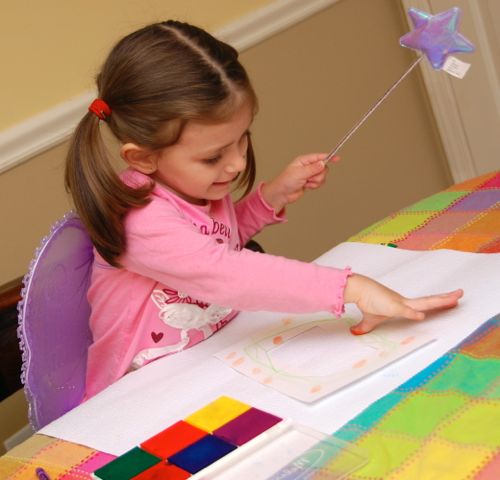 Use a black roller pen to add the details on the spiders and pumpkins as shown, add your favorite Fall photo, and mail to someone special!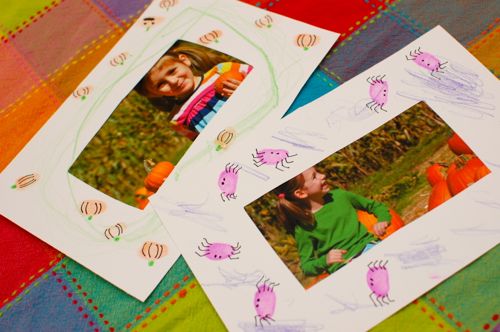 These little fingerprints will only stay small for such a short time — be sure to treasure them!
Quick, easy, and very frugal! Have fun!!