For a fun time that won't break the bank, visit your local fish hatchery to feed the fish and/or ducks. Ours sells bags of fish food for just $1. Not sure how to properly feed the ducks? Princess Clara will show you how — in just 3 easy steps!!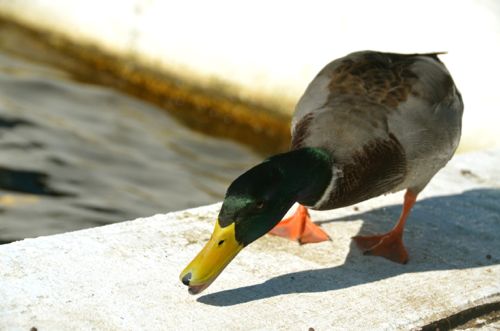 Step 1: Sprinkle a bit of magic dust into your fish/duck food. Bonus points if you're dressed up in princess clothes!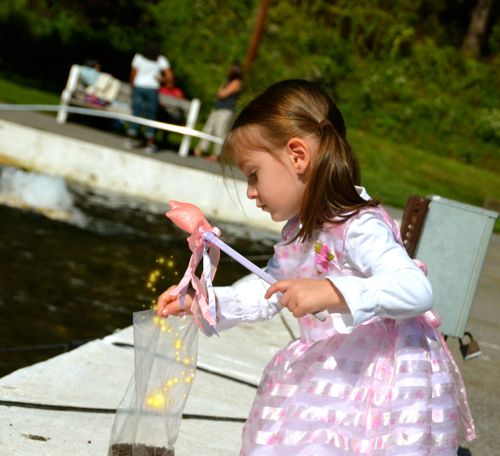 Step 2: Throw food at ducks.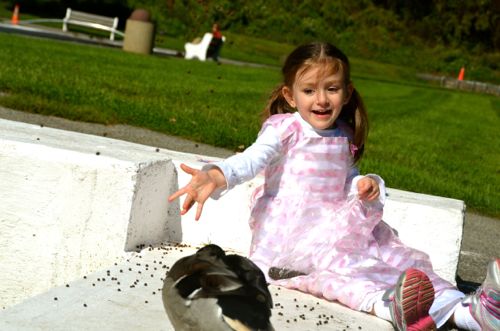 Step 3: Laugh uncontrollably!!!!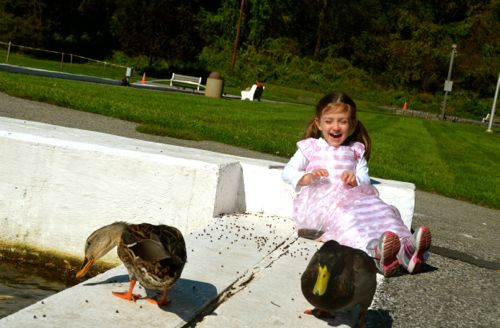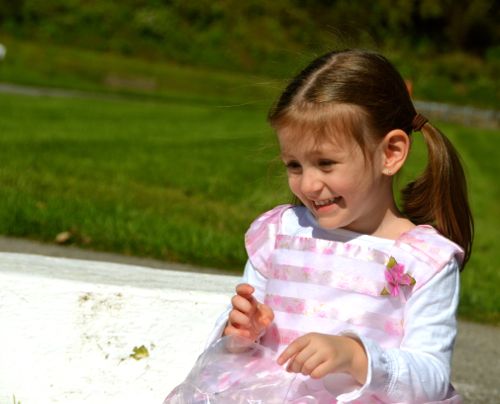 (Repeat steps 1-3 as needed.)
Have fun!!