Remember those "paint with water" books from when you were the kid?? Weren't they the best? We had lots of fun with a set of watercolor pencils this afternoon, and Clara loved making her own "paint with water" pages!! If you don't already have a set of watercolor pencils, Crayola makes a good set, and we absolutely love the vivid colors from this Derwent set – I used a 40% off coupon from the art store.
To help celebrate the season, I gave her lots of Autumn colors to experiment with — red, purple, orange, yellow, and brown.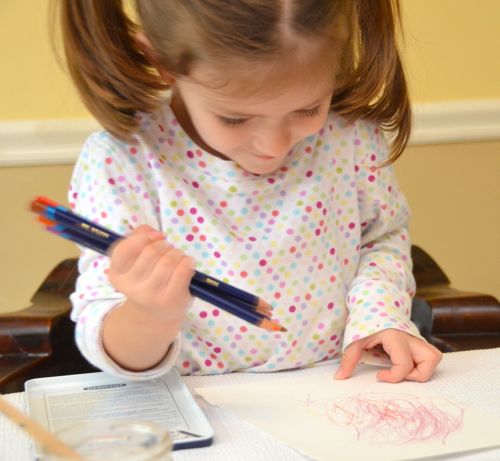 I love that she chose to draw with all of them at once!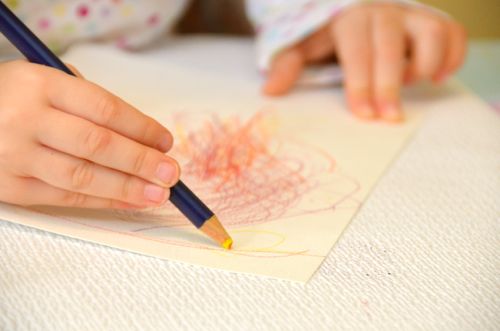 Her favorite part was adding the water and watching the pencil marks turn to paint — very exciting!!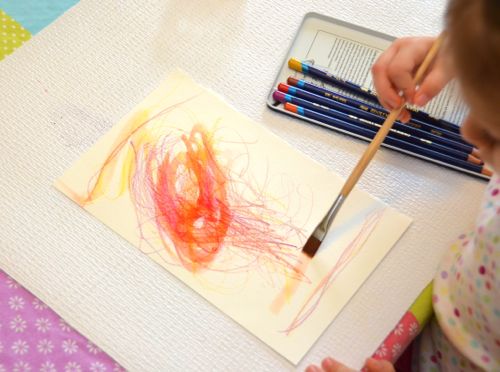 Once it was all dry, I used some markers to turn her more abstract painting into an Autumn tree — Clara thought this was so awesome!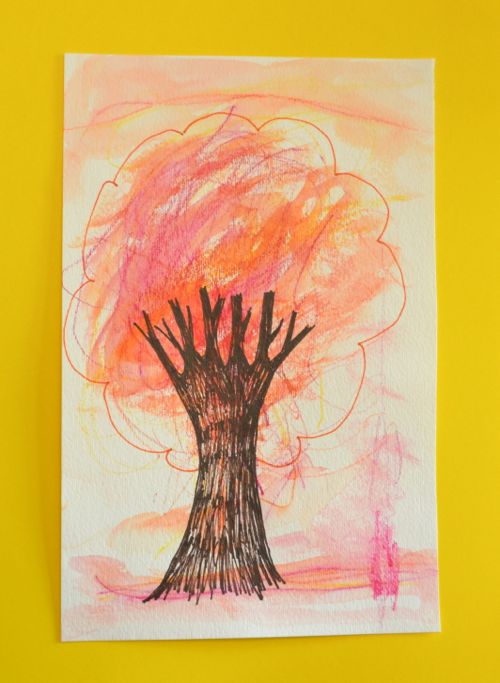 I think they will make lovely notecards for gift-giving with the help of a color copier, and I love that this was a quick, easy, low-mess project with very little clean-up. Yay for low-mess projects!! 🙂