A few things that make me smile…
1. Super Daddy and Princess Clara battling the rain to take Emily to the bus stop. No job is too small!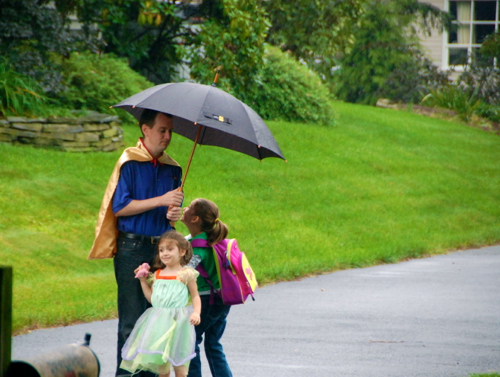 2. Beautiful (and delicious!) cupcakes at Molly's Cupcakes in NYC — a portion of the proceeds goes to support local schools (awesome).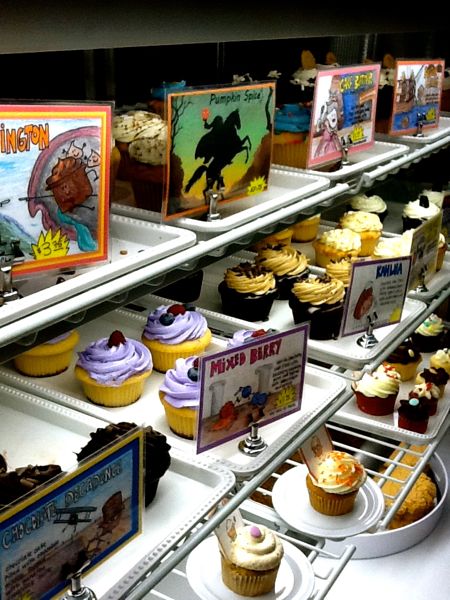 3. Watching Clara eat chocolate ice cream!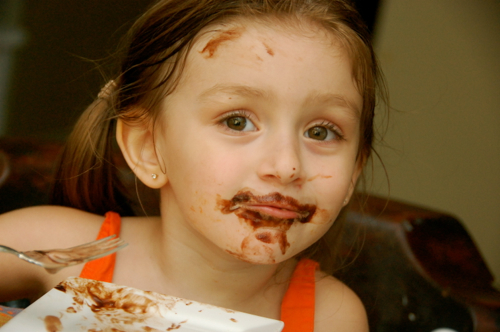 4. Meeting friendly and super-talented artists — Hello, Andrew!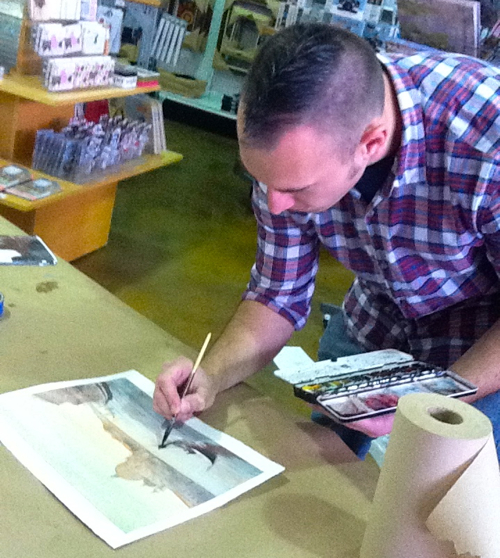 5. Sisters who love each other very much!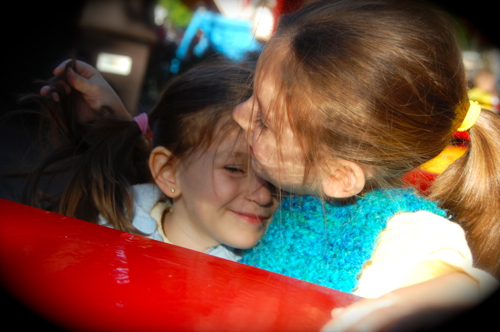 6. Rescuing Mark from work to take him out for lunch — even better with a gift card!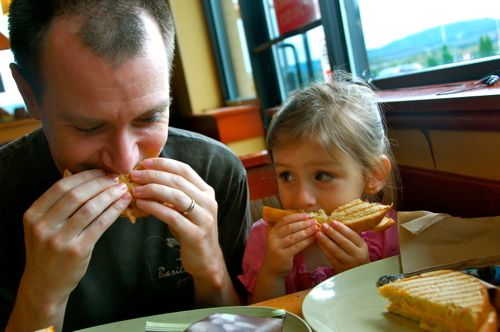 7. Cheering on Emily during a VERY close motorcycle race (at an amusement park) — Go, Emily, GO!!!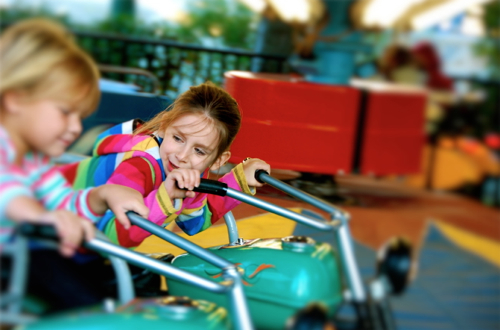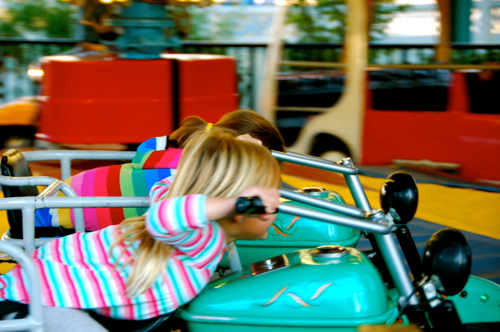 It's a photo-finish!
Wishing you and your family a fun (and frugal) weekend with many smiles!!