This little boredom buster is quick and easy to set up using just a flashlight from the dollar store! It's perfect for older kids who love to take things apart and put them back together, which meant Emily really had LOTS of fun with it!!
Take apart an ordinary household flashlight. To help keep all of the pieces together, lay them out on a tray. Most flashlights are very simple to take apart, and are made with only a few pieces.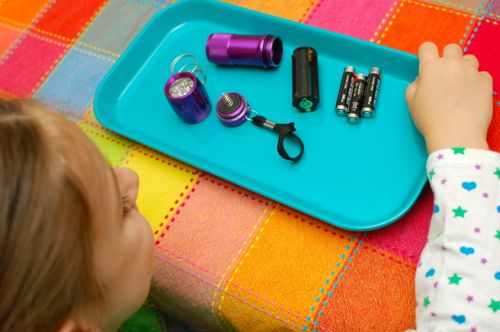 Invite your child over to re-assemble the flashlight!! What I love about this activity is that it is very self-correcting. If the flashlight is not put together properly, it simply won't light up.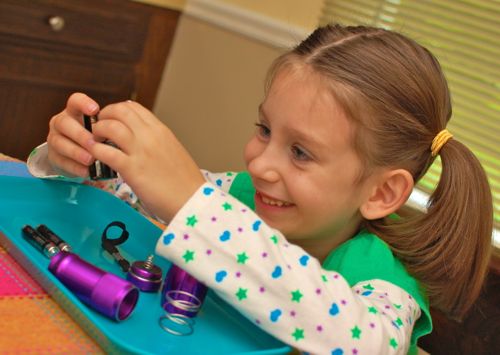 Emily could hardly wait for me to grab the camera before she got to work building the flashlight!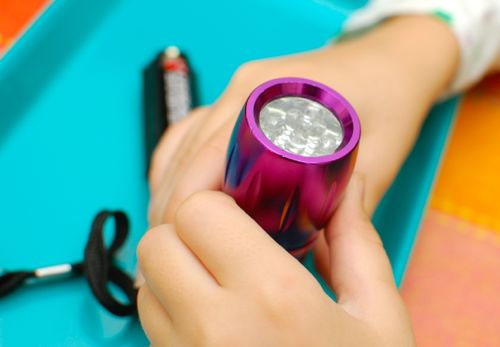 She quickly learned that if the batteries were not put in correctly, the flashlight didn't work. Switching the batteries around did the trick!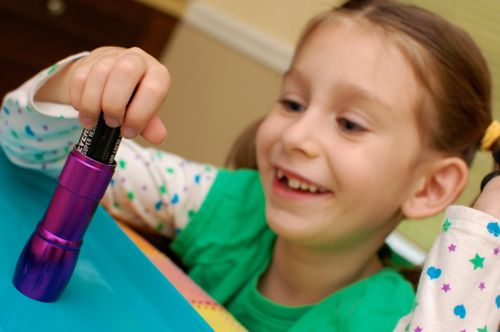 Finishing up with the last piece…. lots of fine-motor skills at work.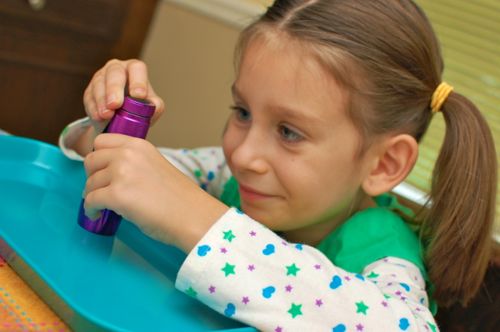 SUCCESS!! She was so proud of herself!!!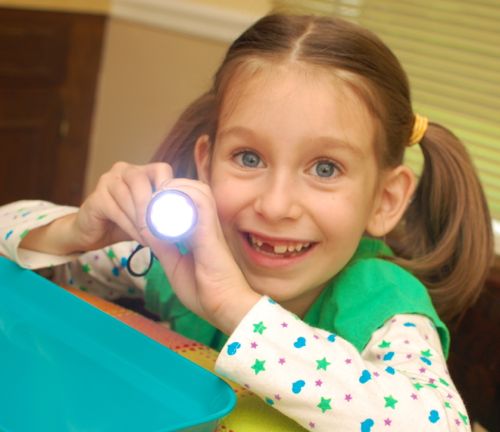 ---
Twitter Party Alert!!: I'm hosting a State Farm Back-to-School Twitter Party this Wednesday, Sept. 7th @ 9pm EST. We'll be chatting about tips to help you save for college, AND giving away some really fun prizes!! Get all the details about the party here.
Pre-Tweet Giveaway!!
Pre-Tweet the following message anytime before 9/7 @ 9pm EST, and you'll automatically be entered for a chance to win a $10 Amazon gift card! Woot!!! (Open to U.S. residents only.)
Twitter Party!! Join @FamFunBlog 9/7 @ 9pm EST Tips to save for college & you could #win prizes! –> http://bit.ly/nbO1fc #stateFarmBTS