Using some leftover scraps of felt in lots of bright colors, I sewed a super-easy comet ball that has been used for several games of catch around here! I have seen much more expensive versions in toy catalogs, but it was a lot cheaper (& more fun) to make our own.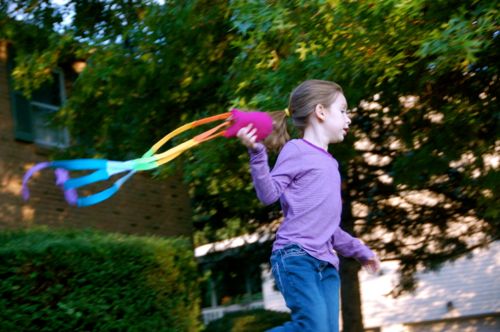 It is SO much FUN to catch!!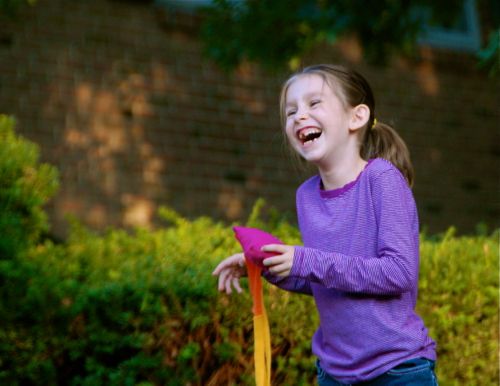 And even more fun to throw high up into the air!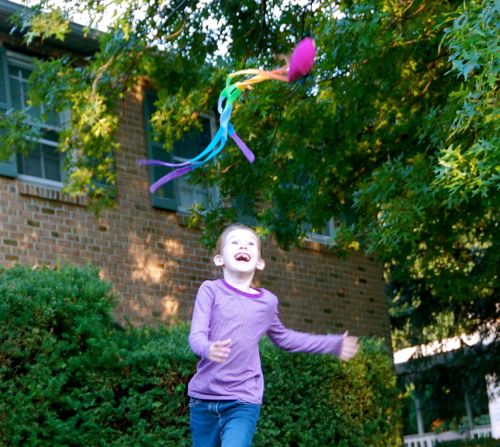 Lots of great active (& frugal) fun!