Looking to a fun way to impress guests at your next dinner party? Need a colorful way to dress up meal time, and a fun project to keep the kiddos entertained? Then this project is for you!!
Start with the cheapest (most boring) cloth napkins you can find, pre-wash and dry (no fabric softener)….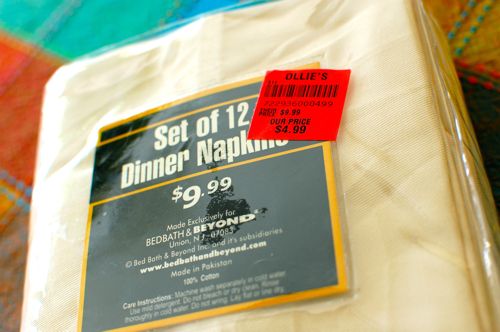 Fill spray bottles with a 50/50 mixture of acrylic paint and water — invite the kids to "spray paint" the napkins outdoors (wear play clothes and shoes for painting).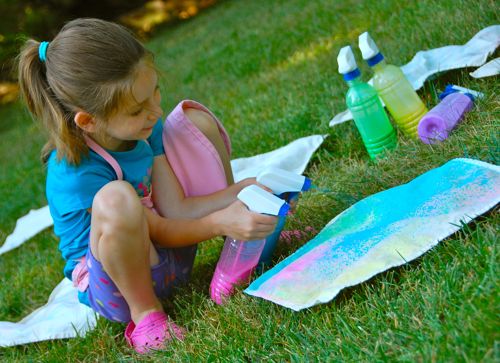 It's GREAT colorful messy fun!!!
Note: It helps if Mom or Dad joins in too — I totally couldn't resist this much fun!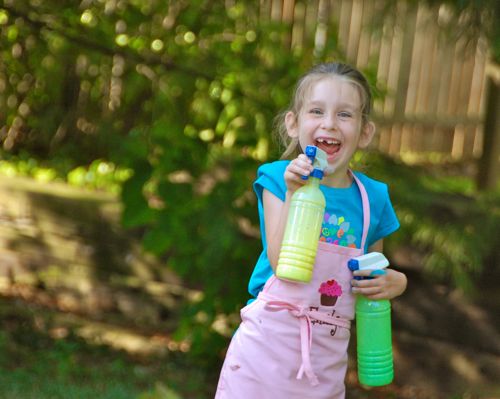 Line dry your colorful masterpieces, and allow to dry completely.
Hose down the grass where you painted (and kiddos, if desired) — good as new.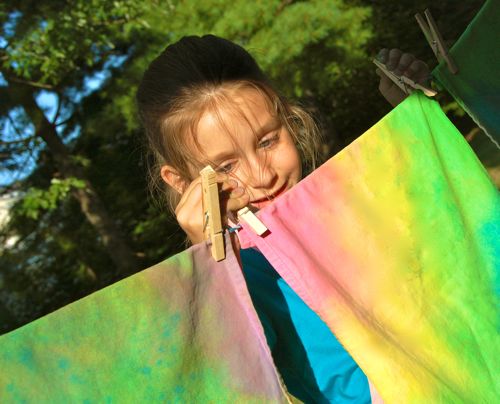 To color set the fabric, wash by hand in cold water, then dry in the dryer.
Beautiful, colorful, unique conversation pieces for your next get-together!!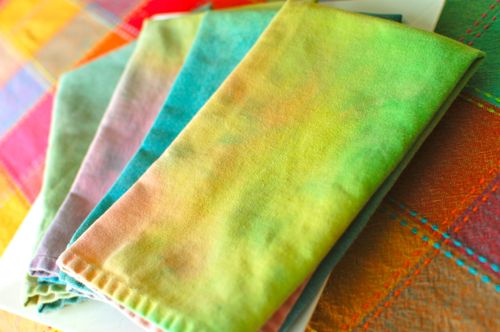 They beat the pants off plain ol' off-white napkins any day, don't you think??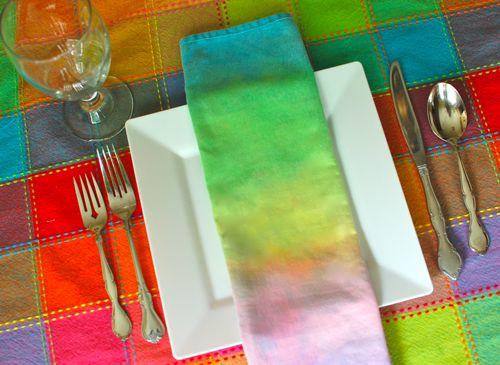 The colors stay quite vibrant, even after several machine washes — and these napkins are a fun way to make mealtime just a little more special.
Have fun!!