Please give a warm welcome to our newest sponsor, Kodak! From now until June 19th, visit a local Kodak Kiosk near you for a special BOGO deal on their 8″ x 10″ photo books — get two photo books for the price of one. These make great personalized gifts for dads or grandfathers this Father's Day!! Plus, now you can access your photos directly from Facebook using the Kodak Kiosk — super convenient! You can also create personalized greeting cards or frames.
Not sure what kind of photos to include in your photo book gifts?? Here are some of our favorite FUN (and very frugal) photo shoot ideas to get you started!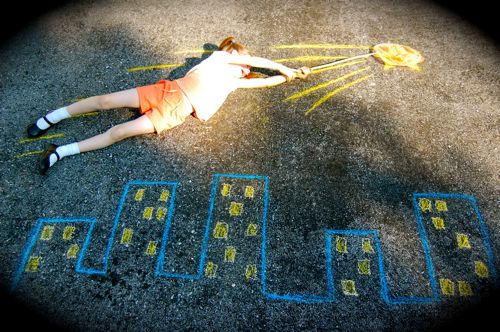 Emily and I love to create chalk drawings and then interact with them for fun (and very frugal) photo props, plus they promote lots of great imaginative play too!! Here she is catching a star with her net while soaring high above a set of tall buildings… this photo is action-packed!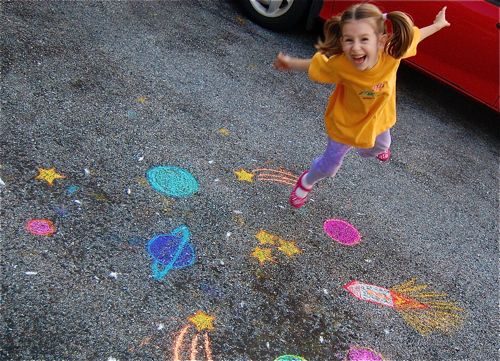 This "space walk" had Emily jumping and laughing for a very long time! Great active fun!!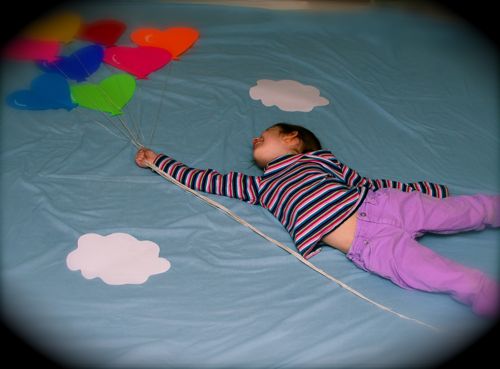 A bed sheet, some paper, and a bit of string made this photo shoot lots of fun (and super cheap) too!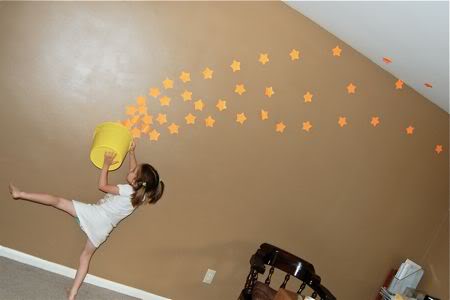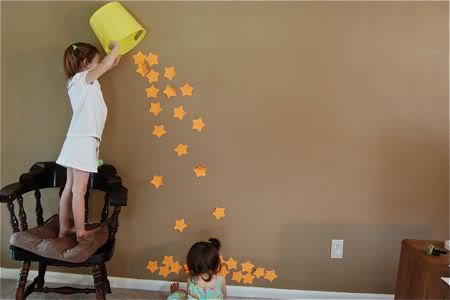 Sticky notes on a wall can be great fun too — especially when combined with a big colorful bucket!!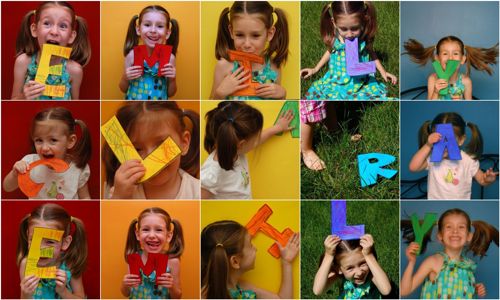 Emily and Clara had SO much FUN with this simple photo idea holding up letters to spell out their names! Later, we made labels with them which would work well for Summer camps!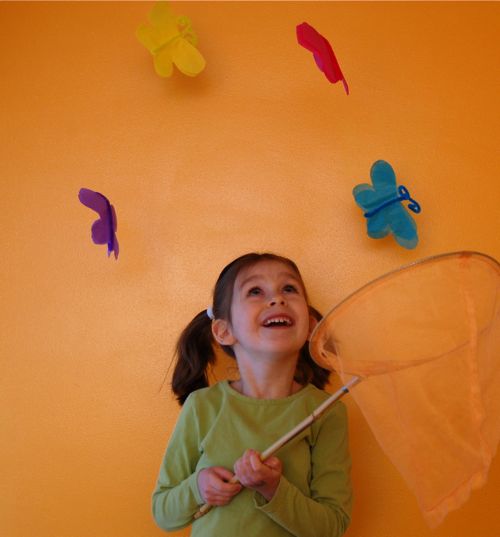 Another FUN photo prop for Summer are butterflies made from tissue paper and pipe cleaners! Super-simple, right?? Don't forget your butterfly net!
Have fun!!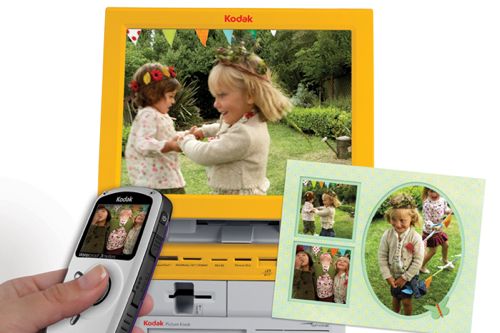 And don't forget to visit your local Kodak Kiosk to take advantage of their BOGO on 8″ x 10″ photo books. Hurry! Offer is good until June 19th! There are more than 100,000 Kodak Picture Kiosks around the world — to find the one nearest you, click here. A big thank you to Kodak for sponsoring this post.